True Blood Apps, Wallpapers, and More for the iPhone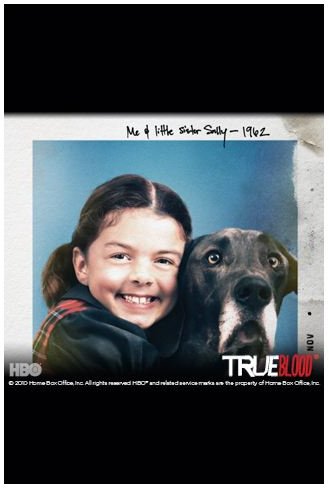 Fangtasia
For the Fangbangers in the crowd the iPhone will tend to all your media obsessions: True Blood has arrived on the iPhone! This is not just in the form of iPhone apps, or themed gifts, but just about every industry built around your iPhone has been touch by Bon Temps. Here is a look at a few things that blood addicted iPhone owners need to check out.
True Blood Wallpapers
The first thing on most iPhone user's lists are True Blood iPhone wallpapers, which are just as prevalent as specially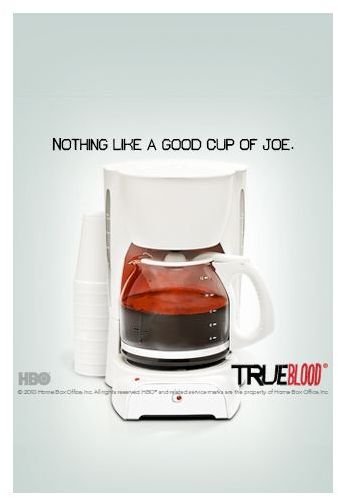 created wallpaper for desktop computers. HBO has done its homework and released True Blood iPhone wallpapers galore, and they are the best quality. These True Blood iPhone wallpapers are specially formatted and the address should be visited through the iPhone's Safari and then you can either save the photo or use the screenshot tool. Luckily HBO has provided two True Blood iPhone wallpaper types, one with a focus on fashion photos of the cast and the other of ironic art photos with reference to the cult of True Blood.
AllPhoneWallpapers.com is a great place for all free iPhone wallpapers, and there are some great basic options for True Blood wallpapers. This will be a great location to get a True Blood iPhone wallpaper of some of the more classic True Blood images from the first season or DVD covers.
True Blood Ringtones
True Blood ringtones are galore around the internet, even though True Blood uses a long soundtrack of music spanning decades. The first place you want to go for True Blood ringtones is a place that can give you the haunting southern theme that has defined the series. Mobicomet.com gives you the option to download this theme song as your own True Blood ringtone, though you will need to download it as the source to your computer and deal with it in iTunes. A lot of web locations will give you simple MP3 downloads of True Blood clips to use as True Blood iPhone ringtones, but these still need some formatting. The best option for creating your own True Blood ringtones is to record a sample from an episode, either by using the Voice Memo feature on your iPhone or with computer software, and then converting it into standard iPhone ringtone format.
True Blood iPhone Cases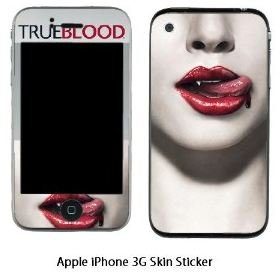 There are not a huge host of True Blood iPhone cases, but there are a few developers out there who are making iPhone cases specifically for cult TV shows. eBay has been flooded with True Blood iPhone cases, some with the theme of the Tru-Blood virtual beverage or taken straight from a shirtless Eric. A number of the options are not full True Blood iPhone cases, but instead iPhone skins. Ninety9Mall.com offers some options in the iPhone 4 True Blood skin category, if you feel comfortable enough to add these to the iPhone.
Watch True Blood on iPhone
The number of True Blood iPhone apps is only increasing as the App Store tries to maintain its hip points, and you have to catch up. There are number of awkward True Blood quiz apps, but these are often just a waste of money. The first place to go is in the direction of the True Blood comic iPhone app, which costs $2.99 but brings what is a popular franchising move from HBO to your iPhone. The HBO iPhone app is also going to be a great place for True Blood fans, especially since you can get updates, interviews, and other True Blood videos right on your touch screen. It may be a branded app, but it's still not bad for a free iPhone app and it does allow you to watch True Blood on your iPhone (at least some clips).