The Empire Strikes Back: Everything a Star Wars Fan Needs for the iPhone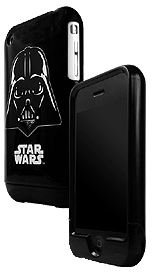 Star Eyes
Customization is one of the main ways that the iPhone consumes user's time. The iPhone, with its ability to support a whole host of media and thousands of apps, can easily help to further envoke obsessions in its users. Geeks, nerds, and collectors of all types have found that the iPhone can feed this just as much as having a computer attached to your waist. If any cultural institution has inspired a consistent series of collective obsessions, Star Wars has. Here is a look at a few ways a Star Wars fan may use their iPhone.
iPhone Ringtones
Ringtones are probably one of the first ways that someone will try to customize their iPhone, and there are a ton of Star Wars iPhone ringtones available. Some of these popular iPhone Star Wars ringtones either recreate the songs that have been found in the Star Wars films, or even lift sound bites from those films themselves. One great location for iPhone Star Wars ringtones is Matters of Grey, which provides Star Wars ringtones in a more general sense, for cell phones beyond just the iPhone. Many of these iPhone Star Wars ringtones come in an MP3 format, which is not the easiest format to add as a ringtone. To do this you may have to go through the process of reformatting the audio clip so that it can be used as an iPhone ringtone, but otherwise you should look for iPhone Star Wars ringtones that are in the .m4r format. Matters of Grey will include these Star Wars iPhone Ringtones in an option of either .m4r or MP3, and .m4r should be chosen.
Other great locations for free Star Wars iPhone ringtones are Mobile 9 and Free Ringtones FYI .
iPhone Cover
iPhone covers are often a way for people to change their phone's appearance, and Star Wars has become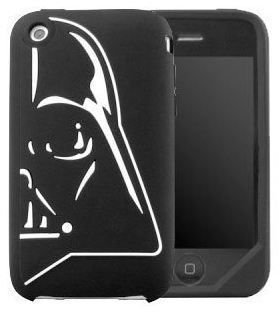 one of the most sought after themes for outside as well as inside your iPhone. There are a number of Star Wars iPhone covers available, but some of them actually take licensed images and will also function as a practical and protective iPhone cover. The Darth Vader Hard Case Star Wars iPhone Cover brings in a standard Darth Vader and Star Wars branding and works as a full way to protect the iPhone, though it is still fairly limited. Many iPhone users have begun to prefer the silicone covers for their smooth and soft appeal, and the Star Wars Silicone Skin Cover is a great Star Wars iPhone Cover option. Unfortunately it only comes available for the iPhone 3G and iPhone 3Gs, though it will likely show up for the iPhone 4 soon.
Great locations to purchase Star Wars iPhone Covers are ThinkGeek, GeekyGadgets, and 7 Gadgets
iPhone Wallpaper
With the iOS 4 update you can now employ iPhone wallpapers even when you are looking through your pages of apps. The need for free iPhone wallpapers, and within this context Star Wars iPhone Wallpaper, has just heightened. There are a lot of free iPhone wallpaper applications available, many of which have pop culture icons and some Star Wars iPhone Wallpapers. You can also find many free iPhone wallpapers, and Star Wars specific iPhone wallpapers, from online resources, but this is only part of the solution. Instead, you have the option to sync any picture you find online to your iPhone once you format it to fit the screen. You can also capture and save photos right through screenshots on your iPhone, so the need for free iPhone wallpaper applications and resources is not too dramatic. Instead, if you want Star Wars iPhone wallpaper go ahead and just find a collection of great Star Wars pictures and then sync them to the photo section of your iPhone to add as a wallpaper.
iPhone Games and Apps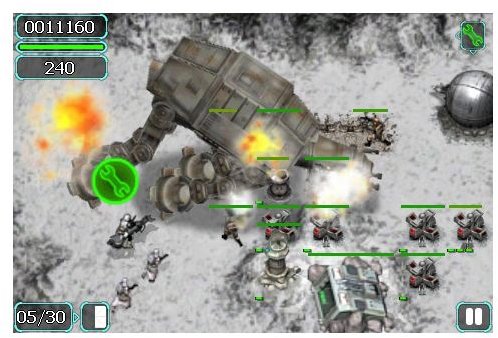 Star Wars, because of its adventurous nature, has always lended itself to videogames and simulative software for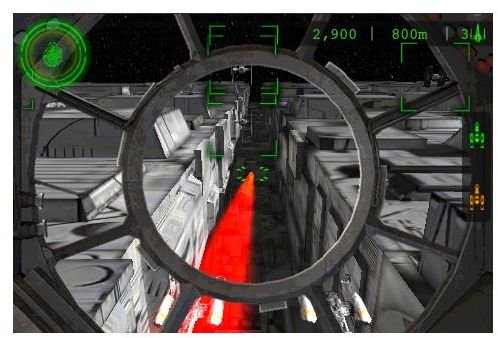 computers. The iTunes' App Store is no different in the way that it mines the Star Wars theme as it is filled with Star Wars iPhone games. Star Wars: Battle for Hoth is a Star Wars iPhone game that employs a top-down visual view and characteristics of the real-time strategy genre to fight what has become one of the most memorable virtual battles in cinema history. Star Wars: The Force Unleashed allows you to take the role of a Jedi warrior in a classic adventure genre that takes advantage of the iPhone's graphical capabilities. One of the best Star Wars iPhone games is Star Wars: Trench Run, which is a first-person view of star battle in the trenches of the Death Star.
There has also been a major push toward including comic books as part of the iPhone's book functionality, and the Star Wars genre has jumped on this specifically. The Star Wars Empire: Betrayal series and Star Wars Clone Wars - Shipyards of Doom have really made this jump forward and may maintain the iPhone as a main source of comic consumption.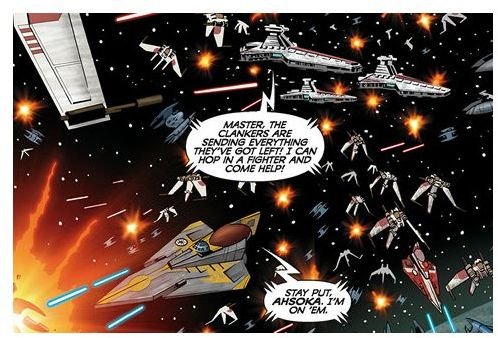 The novelty iPhone application is a format that has not become any less popular than it was at the original release of the iPhone. Here little exploitations of the touch screen, motion sensors, and sound abilities are used, mostly for brief laughs and amusement. The Star Wars: Yoda Sound Board is one of these, where the fashionably ironic phrases of Yoda can be played whenever the situation calls. One of the best known of these iPhone apps with a distinctly Star Wars theme is Lightsaber Unleashed, where you can have a lightsaber appear on your iPhone's touch screen and you will get appropriate sounds when you move the iPhone around.
For a more in depth look at apps specifically check out Star Wars Apps for iPhone.