Top Fire Department Apps for iPhone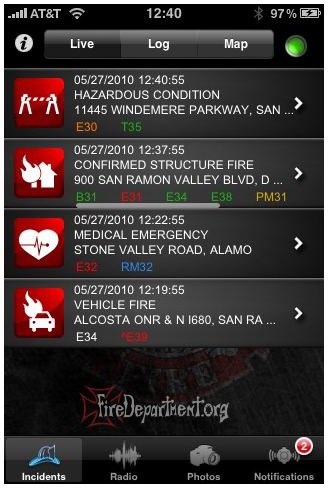 Putting Out Fires
The iPhone can be a multipurpose utility tool because of its reliance on an app based format. Beyond this the iPhone has constant internet access, GPS map features, and a variety of communication items that will allow you to shift its main purpose in almost any direction you want. This is especially true for the health and safety professions as in an emergency there are so many different apps that are going to help solve emergencies. For a fire department there are specific needs, and all of them can be directly related to saving lives, so here are a few of the top fire department apps for the iPhone.
Fire Department
It may seem logical that an iPhone app named Fire Department would be one of the top fire department apps, and it really stands out. Fire Department is the iPhone app incarnation of FireDepartment.org, which is the informational website for the San Ramon Valley Fire Protection District. This fire department made major news with the release of this fire department application, especially because of the detailed information that it brings to the user and how it uses the iPhone GPS map features. Inside it you can look at the Incidents tab to find live feeds of fire and medical emergencies in the area. You can also shift to see this on an actual map using the iPhone GPS maps feature. This is perfect, both for fire fighters working in this fire department to get information and directions, and also for the average citizen to remain up on what is going on in the area. You are also given the ability in the Fire Department app to listen to the dispatch radio, look at actual photographic documentation of the blaze, and even keep on notifications that will push through and provide you with updates.
Emergency Web Radio
Emergency Web Radio is a comprehensive iPhone app that allows you to tap into the emergency scanners of more than 950 major cities in the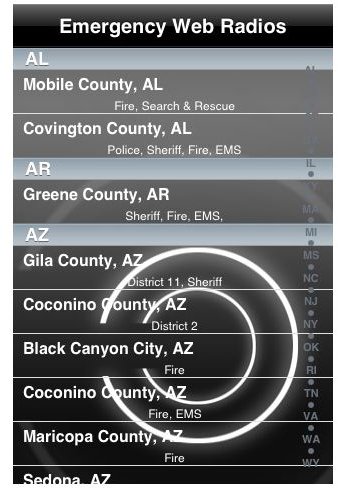 United States. Emergency Web Radio allows you to choose from a catalogued list of different cities and listen in directly in a format that is similar to a web radio app for music. This is a simple format, but what Emergency Web Radio does is essential and may be perfect for fire departments that need an easy way for their fire fighters to know what is happening in a variety of U.S. areas at any given time. Emergency Web Radio may not be a free iPhone application like Fire Deparment, but it does ring in at only $0.99.
Paramedic Protocol Provider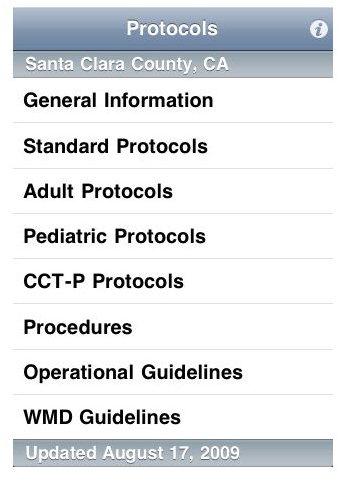 Though the Paramedic Protocol Provider is not a fire department iPhone app specifically, it is such a great emergeny tool that any paramedics in the ranks of the fire department or those who need to care for the injured will find it incredibly useful. What Paramedic Protocol Provider does is set up over 175 treatment protocols used by paramedics in the field, it has a more professional edge than most medical iPhone apps. What is ends up allowing you to do is look up protocols in an index format, including things like procedures, pediatric protocols, and WMD Guidelines. What is even better about this is that the protocols are updated regularly, so you can stay up to date without having to do anything. Paramedic Protocol Provider is exactly the kind of iPhone app that is going to make the iPhone indispensible in emergency response as it will completely replace reference books and help to end critical mistakes that can happen during a catastrophe. Paramedic Protocol Provider is an expensive iPhone application at $11.99 but, as it lists clearly on its iTunes' App Store page, it is tax deductible for most EMS and fire department employees.