The Best Applications for iPhone Dating at the iTunes' App Store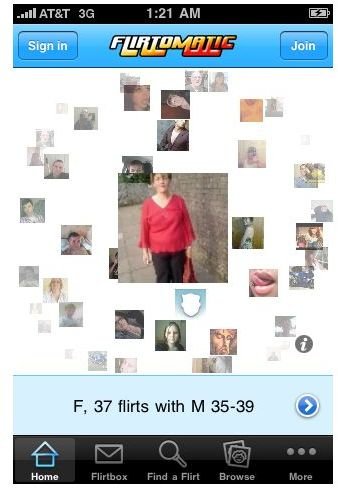 iPhone Dating
Online dating is not just for the computer obsessed anymore. Online dating now makes up a substantial portion of the romantic lives of American citizens and its popularity is only growing. Online dating works much the same way that social networking services do, and like social networking services you want to stay connected at all times. This is why online dating ports very well to the iPhone where the services used by these websites are best when checked regularly. Here is a look at a few of the top online dating apps that have been released so far for the iPhone.
Firtomatic
Flirtomatic is part online dating application, part social networking app, and the perfect synthesis for a piece of software fitted to the specifics of iPhone use. Like with other social networking or online dating services people create profiles with the specifics of who they are and what they are looking for. Part of what has popularized Flirtomatic on the iPhone is that you can set up a profile in "20 seconds," as they brag, and that you can send messages and approach people in any way you like. It is a lot like the social networking site Facebook, except with an intent for users to find romantic partners at some level. The actual level that this is, if at all, is really up to the users of Flirtomatic and not the designers. The design of Flirtomatic on the iPhone is one of the major successes in that you start out in a moving spheric suggestion and you can pick out images that you may want to "flirt" with. In the end the profiles are so limited that it would be hard to do anything but try to connect for dating in Flirtomatic, but you may have to do some of the work yourself. Flirtomatic may just be a nice way to get someone on the phone rather than a great iPhone dating app.
Match.com
Match.com hits the top iPhone dating apps list for a couple of different reasons. The first of which is that Match.com already has a serious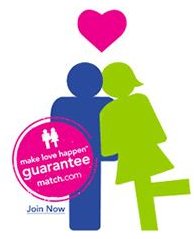 following, a credited design, and a fairly credible track record. The fact that Match.com is now an iPhone dating app is not the deciding factor for use of the service, but now that it has been extended to allow iPhone dating it is more accessible. Second, the design of Match.com's iPhone dating app is a clean representation of their website. The format has been ported over perfectly with the ability to view and alter your profile, see who has checked you out, and send messages to whoever catches your eye. You cannot do everything in Match.com on your iPhone as you could on the website, but it is relatively close. Overall Match.com is a tried and true online dating service and its iPhone counterpart really does port over the success of the service in general.
Speed Date - Dating for Singles of Any Sex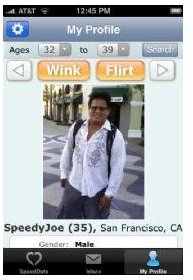 Speed Date, inspired by speed dating, prides itself as a very fast way to date online. Here you can browse through photo profiles of different singles on your iPhone and simply send messages or virtual "flirts" and "winks." Speed Date may be the most well adapted online dating service to the iPhone dating app format because of the quick browsing, though this can always turn into a message conversation. The basic center of Speed Date is the speed dating tab where you can go quickly through representations of people's profiles. Once you find one that you are interested in you can check out the profile in more detail and try to make a connection. This takes the elements that have been suggested by social networking and takes them in this new, and lightning fast, direction.