The 5 Best iPhone Prank Apps That Are Found at the iTunes App Store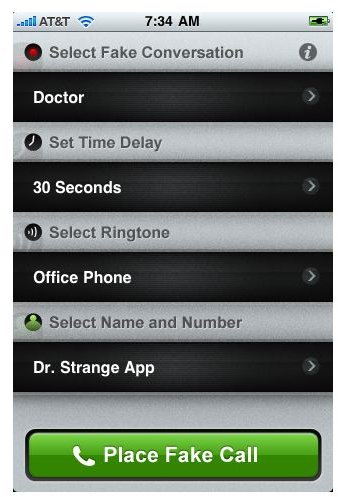 LOL
More than anything, the iPhone is known for its pocket fun. With all of the games and entertainment apps you tap into a child-like fascination with technology and brief gags. These extend all the way into practical jokes, which have a new life because of the innovation with the iPhone OS and app design. Here is a look at five of the best prank focused iPhone apps at the iTunes' App Store.
Fake Conversation
Ever wanted to prank someone by looking like you're on the phone when you're not? Well Fake Conversation may be the best free iPhone prank app to take this to the next level. With Fake Conversation you start by selecting the type of fake conversation you want to have and the time delay you want between now and the phone call. Later your phone will ring and on the information will be listed the person that you had set in Fake Convseration. When you answer it there will be a real voice on the other end reciting different lines that you can use as a queue to respond. What is great about Fake Conversation is that even if someone grabs your phone away from your to "check who it is," you are covered as the voice on the other end continues. Everything about Fake Conversation looks real when it is happening and you have so many options for conversation types, callers, and displays that you can probably do this to the end of time with no one getting the wiser.
Pranks!
When looking for free iPhone prank apps it is hard to do better than Pranks! Pranks! is a basic free iPhone prank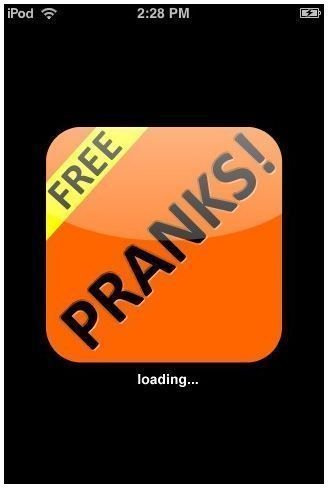 app that just lists different pranks that you can pull on your friends and family. From putting flour on a ceiling fan to a rubber band around the hose nozzle, these simply come in a side sliding format for you to look up. It honestly does not get more clear than this. Pranks! is not too extensive of a list, but you will find some gems built in.
Atomic Fart FREE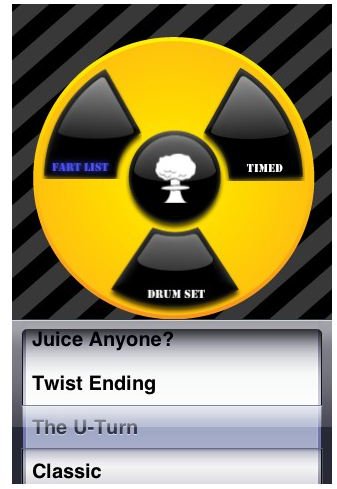 iPhone app developers have had to know way ahead of time that one of the best uses of this complex mobile technology is to make it look like other people farted. There are so many fart applications available now, from the dominant iFart to piano's that fart in key. Fart applications, like other types of iPhone prank apps, should not end up costing you a bunch of money. One of the best free fart themed iPhone prank apps is Atomic Fart FREE, which is the free alternative to the full priced Atomic Fart. With Atomic Fart FREE you will be able to drop dozens of fart sound on your friends and even set them up to time and motion.
Finger Security Scanner
The thing that makes Finger Security Scanner an amusing free iPhone prank app is that it is a bad entertainment application to begin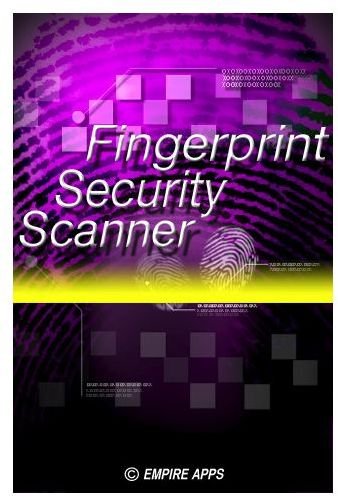 with. Finger Security Scanner mimics a fingerprint recognition device on your touchscreen, going as far as to bring a light scanner over your thumb and then "compare" it to a series of other thumb prints. What happens next is you suddenly get an image of a bloody blindfolded women who is screaming loudly. This is the last thing anyone would expect, and a hilarious way to make your friends jump. In the right situation this strange free iPhone application is transformed from entertainment to iPhone prank app.
The Jerky Boys Prank Caller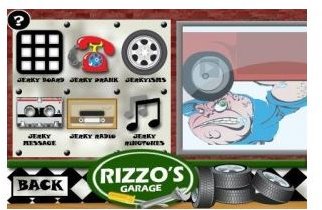 For those of you that are fond of minor comedy fads from the 1990s you may remember the Jerky Boys. The Jerky Boys made a surprising living off of selling albums comprised of them making prank phone calls. Strange enough this tired stunt actually fits perfectly onto the iPhone, and The Jerky Boys Prank Caller is the perfect flip side to Fake Conversation. Inside The Jerky Boys Prank Caller you can listen in to old gems, different sounds that have become favorites, and have three prank phone calls that you can use against your Contacts List. The only real down side to The Jerky Boys Prank Caller is that it clocks in at $1.99. The price is not too bad, but when paired up against a layer of free iPhone apps it seems like a lot.
This post is part of the series: Best of the iPhone Best
Articles about the best of certain iPhone game genres.