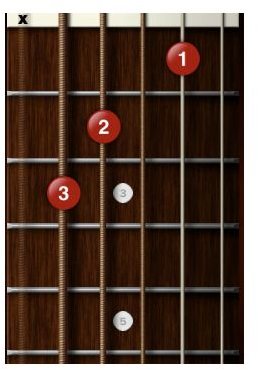 GuitarToolkit, BeatMaker, Pianist, Chromatic Tuner
You may have seen the YouTube video of the girl who can play all kinds of crazy music on her iPhones. Chances are good that she, and many other iPhone music enthusiasts, use GuitarToolkit, BeatMaker, Pianist, and Chromatic Tuner to create their music tracks. These four apps are among the most fun iPhone apps due to flexibility and ability. Not only are these apps capable of producing realistic sounds and instrumentals, but they are also full featured. However, they do come with a price tag. Two of the apps, GuitarToolkit and BeatMaker, cost $9.99. The other two, Pianist and Chromatic Tuner, cost $3.99.
These apps just go to show that if you know how to use an iPhone you can do all sorts of fun things with it.
Shazam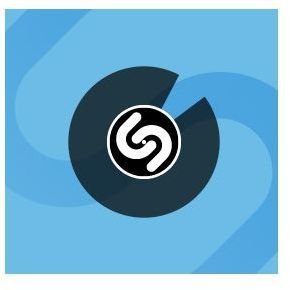 Whether you are at the mall, a shopping center, restaurant, etc… the majority of places that you go will always have the radio playing or a CD playing. If you've ever been in the situation where a song comes on that you like, but you can't remember the name of it, Shazam may be just the app you are looking for. With Shazam, you can simply hold your iPhone near any speaker, and the app will automatically detect the name and artist of the song that is playing. From there, you are presented with the option to buy the song in iTunes, or save the name of the song for later, should you wish to purchase it using another music service. Shazam is another fun iPhone app for the music lover.
Read our Shazam for iPhone review to learn more.
Etch A Sketch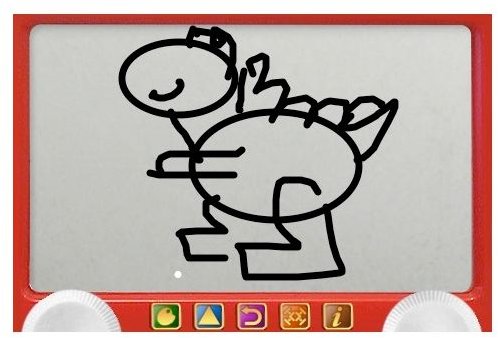 This app could possibly silence a crying kid, which would definitely make it suitable as a top ten fun iPhone app. Not only that, but it could be useful in a situation where you need to create a quick sketch, or jot something down. This app may also be a good time waster for the artistic type, and you can even 'etch a sketch' over a photo, give your friend a mustache and eyepatch, etc… Etch A Sketch works much like the real thing.
If you enjoy drawing check out these alternative drawing games for the iPhone.
On The Grill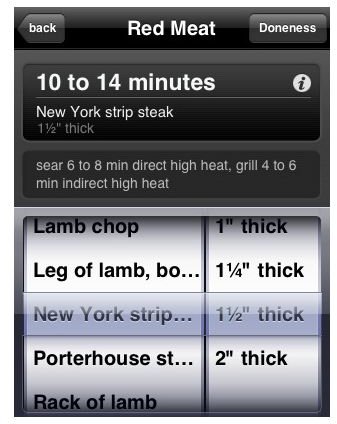 On The Grill is a fun iPhone app for cooking out. Not only does it act as a pocket sized recipe book, but the latest version also has a built in timer, letting you know when to flip the burgers (and other food), and when the food is done. With Weber's On The Grill, you no longer need to look up recipes on the computer and print them out; and instead of standing by the grill and watching the food, you can now go drink a beer and mingle with guests, as the alarm will let you know when the food is ready.
If you want another recipe filled app check out our Big Oven app review.
That's all for part one. Be sure to check out page two of our ten most fun iPhone apps guide.
Party Pro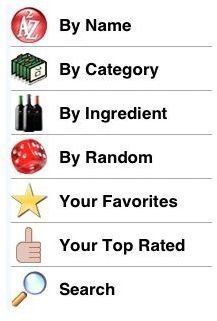 With a name like Party Pro, this app has got to be one of the funnest iPhone apps. Notably, this kind of fun is recommended for those aged 21 and over in the United States and aged 18 and over in most other parts of the world. Party Pro is an iPhone app that allows you to find any drink recipe quickly and easily.
If you're off out on the town for a night drinking check out the best bar apps for the iPhone.
Truth or Dare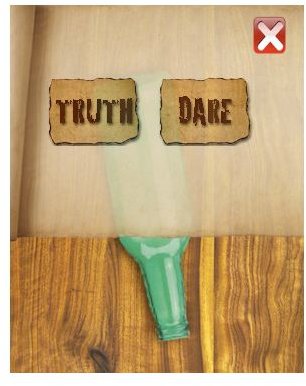 Truth or Dare is another of the most fun iPhone apps. You may have played an actual game of truth or dare with your friends, but if you're looking for ideas and inspiration, this iPhone app may be right for you. Notably, the Truth or Dare app can be set to different appropriateness levels. Don't feel like kissing the guy/gal to the right of you? You may want to set it on PG. This game also has a digital bottle spinner.
Voice Changer Plus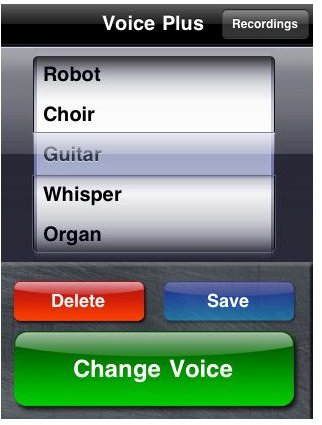 A unique concept, Voice Changer Plus is a fun iPhone app that will change the sound of your voice from normal to several different voices. Choices include: robot, choir, guitar, whisper, organ, mouse, and more… Although this app works by recording your normal voice and playing it back modified, it would be cool if you could turn on the voice filters during a phone call. A cool way to prank your friends.
Silver Revolvers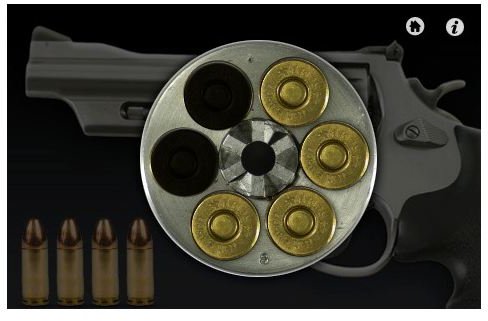 This fun iPhone app is called Silver Revolvers and it's perfect for the gun and firearms fanatic. Features include touch loading/reloading and shake to fire. You can also adjust and customize preferences for auto reload, barrel spin, and more. This app makes realistic gun noises, so you may want to be careful how loud the volume is set on your iPhone, and caution where you use the app.
If you like the sound of this then you may also want to check out our GunApp review.
Light Writer
Another one of the funnest iPhone apps, Light Writer is also one of the most original. It works by displaying an illuminated picture or text on your iPhone screen. From there, you can actually shake your iPhone and move it from side to side. The picture or text should then appear in 3D, and look as if it is being displayed in the air.
Ocarina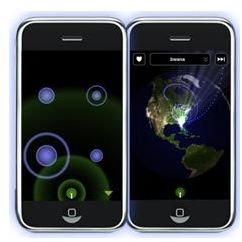 An Ocarina is a musical instrument, but the Ocarina iPhone app allows you to play some cool sounding melodies, without having to waste your breath. This is more of a 'just for fun' app, whereas the musical apps listed on page one have more pro music editing capabilities.
Check out our Ocarina iPhone app review for more details.
This concludes our list of the 10 fun iPhone apps. You may have noticed, there are no games on this list! If you have not yet done so, be sure to check out part 1 of our Ultimate Apps series, where we list 10 iPhone games worth downloading.
This post is part of the series: Top 50 Best iPhone Apps on The Market
Looking for the must have, 50 best iPhone apps? This series covers the top iPhone apps of all varieties. 5 top 10 lists of the best in iPhone app games, utilities, and more will provide you with an all-in-one guide of iPhone apps to add to your collection. What are the best iPhone apps? Learn more.