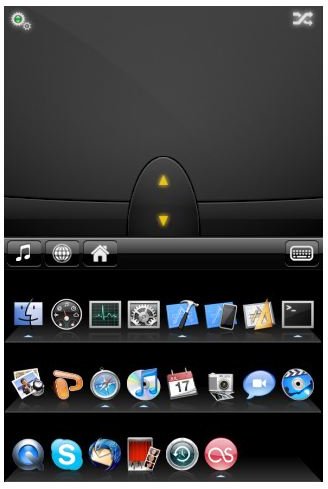 Air Mouse Pro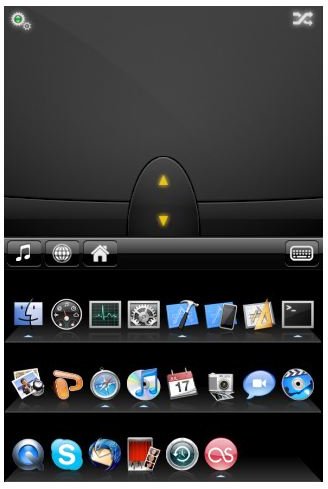 AirMouse Pro is a cool iPhone app that allows you to remote control your computer, using a mouse like interface. Naturally, AirMouse Pro doesn't require you to slide your iPhone on a table, other surface, or anything like that. Rather, Air Mouse connects to your computer wirelessly, and can not only mimic a real physical mouse, but also do more. The app is customizable, allowing you to add several modifier keys and custom commmand buttons. Forget purchasing a home media center remote. If you have an iPhone, simply download AirMouse and control your media center computer from the comfort of your couch.
Decibel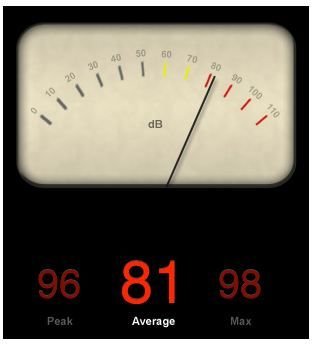 For the avid music listener, it seems like music can never be loud enough. Whether you're in your car, in your home, or at a party, the Decibel app will display the exact DB level, allowing you to determine how loud the music really is. A simple concept? Definitely. However, that is what makes it one of the coolest iPhone apps.
Camera Bag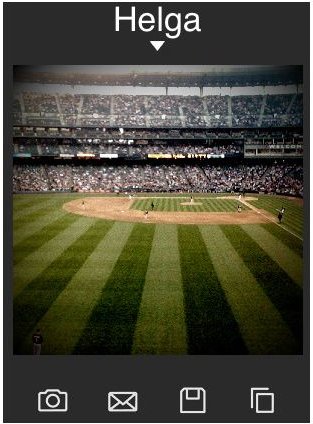 The iPhone's built-in camera offers some minor photo filters and editing capabilities. However, having more options is always fun as well. Camera Bag for iPhone and iPod Touch is a cool app that adds a variety of new and different filters, making picture taking fun again. Although it's quite a simple app, it has gotten some overall great ratings in the appstore.
Check out our Camera Bag review to learn more.
Night Stand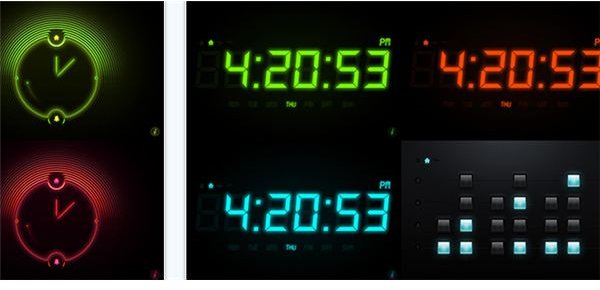 Many people now use their cell phones as alarm clocks, especially when travelling. Although the iPhone has a cool looking built-in alarm clock feature, Night Stand builds on that concept, giving you several different clock interfaces. It also allows you to easily set songs as an alarm. Night Stand is probably the coolest iPhone clock/time app.
Check out our Night Stand review to find out more.
Red Laser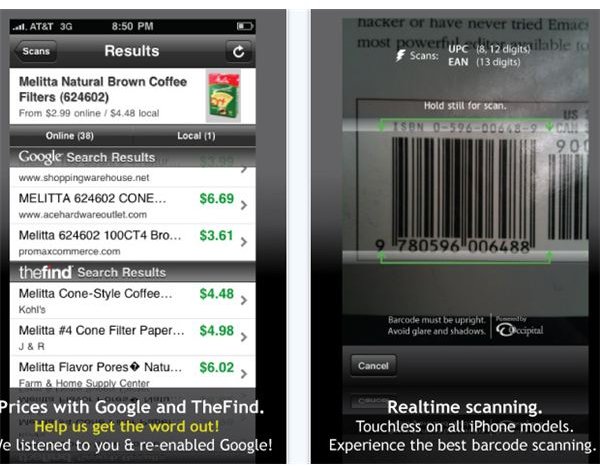 Red Laser is a cool iPhone app and shopping tool. If you have ever been shopping and saw an item that you wanted to buy, but figured that you would shop around a bit, and try and find it at a cheaper price, then you know the trouble it is to go from store to store and compare prices. The Red Laser app allows you to scan the UPC bar code of nearly any product, and automatically get local and online shopping results for the product. From there, you can find the lowest possible price, before deciding whether or not it is worth it to purchase the specific item. It also keeps a list of all items that you have scanned, in case you need to review them at a later time.
Red Laser also makes our list of the top five iPhone price check apps.
That's 5 apps down and 5 to go on our list of the 10 coolest iPhone apps. Be sure to check out page 2 for more great iPhone apps.
Bubble Wrap
Bubble Wrap is probably one of the most simple games in the Apple Apps Store. However, there is a lot of hype surrounding it. Many reviewers have claimed the game is fun and hard to put down. If you like popping the bubble wrap that comes in mail, this may be the app for your. Bubble wrap to pop, anywhere. Notably, the graphics in this app are decent, and the sound effects are realistic. Bubble Wrap may not be the same as popping real bubble wrap, but the app developers have managed to make this into a simple game.
Virtual Zippo/iLightr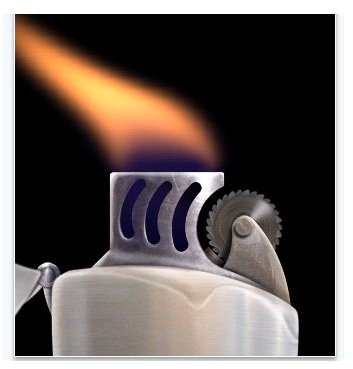 When in a dark room or area, many people use their cell phones as devices for guiding them around, or at least allowing them to see where they're going. There are flashlight apps available in the appstore, but most of them have gotten poor reviews. If you need a bit of light, but also want a cool visual app, you may want to consider Virtual Zippo or iLightr. iLightr is more realistic and has flame animations, while Virtual Zippo has more customization options.
iHandy Level Free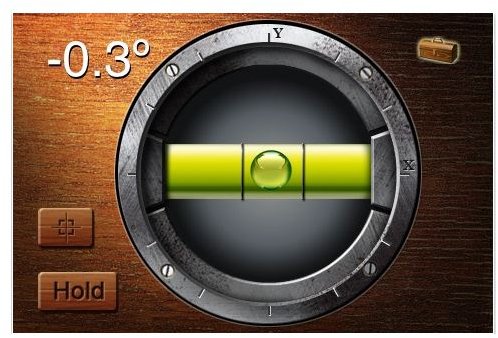 If you do a lot of outdoor work, or even the occasional home 'fixer upper' you may be interested in the iHandy Level Free iPhone app. This is a very cool app, because you don't have to go all the way down to the garage to get a level. Simply reach in your pocket, get your iPhone, and use the iHandy Level app to make sure that any surface, picture, poster, etc… is level.
Check out our iHandy Level review to learn more.
Remote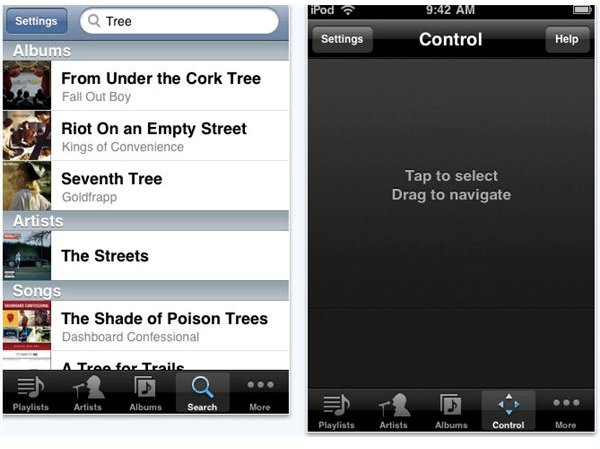 Apple's Remote app transforms your iPod Touch or iPhone into a wireless control device for Front Row for Mac or Apple TV. You can also use it to control iTunes. Did you know that you can turn a standard Nintendo Wii controller into an Apple remote as well?
TeamViewer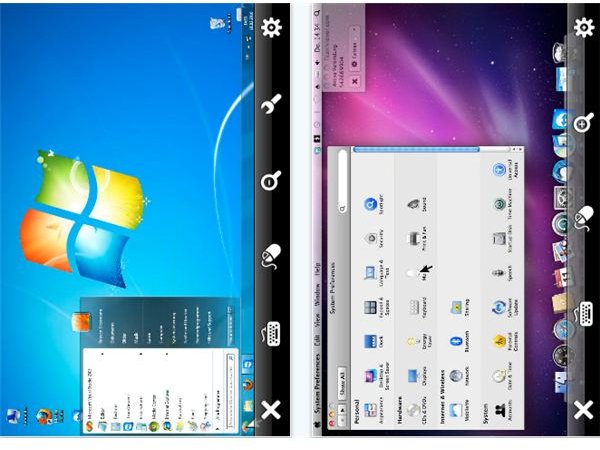 The TeamViewer app allows you to access your computer (Mac or PC) from your iPhone. Not only that, but TeamViewer also gives you full control of the computer. You can reboot, shut down, and even access documents, directly from your iPhone. The desktop scaling feature makes TeamViewer the best app of its kind.
That concludes our list of 10 Cool and Unique iPhone apps. Be sure to check out the other articles in our Ultimate Apps Guide, to find even more must have iPhone app recommendations.
This post is part of the series: Top 50 Best iPhone Apps on The Market
Looking for the must have, 50 best iPhone apps? This series covers the top iPhone apps of all varieties. 5 top 10 lists of the best in iPhone app games, utilities, and more will provide you with an all-in-one guide of iPhone apps to add to your collection. What are the best iPhone apps? Learn more.