Guide and Set of Tips for Those New to Using iTunes U With Their iPhone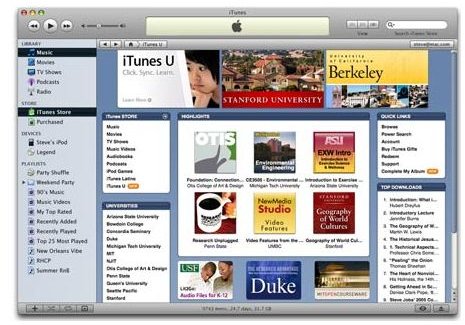 iTunes U Guide
Though it may clearly represent the commercialization of the college system, iTunes U is the logical extension for educational institutions. What iTunes U does is it exploits the popularity and pervasiveness of both iTunes and iPod/iPhone technology and creates a system where teachers and academic institutions can connect content to students. The iTunes U system is actually fundamentally different than the normal iTunes system for distributing audio and movies, and different still than the podcast system that often confuses new users. Here are a few tips for those new to working with iTunes' U.
iTunes U Schools
For the majority of people, iTunes U is only going to be relevant if their school utilizes it. A huge number of schools have signed on to iTunes U since its start in 2007, but they remain a fairly small fraction out of the world. You will likely know already if your school utilizes iTunes U because they will communicate to you the resources that you have available to you, including this access. If you want to start out looking around iTunes U you can select it from the option bar at the top of the main iTunes screen where you also select the music store, the App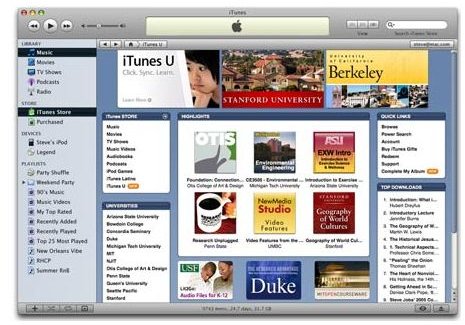 Store, and the podcasts. Once you get into the iTunes U section you will notice that it really looks the same as the rest. You have Top Downloads, Featured Providers, and middle sections like Food Issues or Music Highlights. In the upper right hand section of iTunes U Quick Links you can select Universities & Colleges, Beyond Campus, K-12, and iTunes U Power Search.
Making the Choice
For most people who are using iTunes U you can simply select Universities & Colleges or K-12 and then find your specific school. There are not enough schools, especially in K-12, to warrant using iTunes U Power Search, so just go and find yours. Once you do find your school you will find that each have customized their own pages, but maintain many of the standard iTunes features like Top Downloads.
iTunes U Downloads
If your class specifically has iTunes U content they will have to instruct you to find it as this is not the way that it is set up. Often times schools will be using links to the download from their online class connection modules. Instead, iTunes U is much easier to use independent of course curriculum in terms of simple interest. The majority of content is in the form of audio tracks, often lectures and other spoken word samples. Each of these audio tracks can be downloaded in a way that is similar to downloading songs. When you do get a track from iTunes U onto your iTunes account it will have its own spot, which is the same as with Music, Movies, and TV Shows. Since it comes in with a specified purpose from iTunes it is able to be differentiated by your account.
iTunes and Your iPhone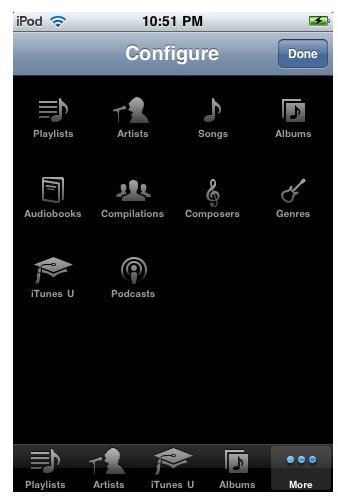 Using your iTunes U content on your iPhone or iPod Touch requires a little bit of attention. The iTunes U content will not show up in the normal audio section as it shows up in the iTunes U section. This is not automatically represented in your iPod section and you have to find it in the More tab. If you use iTunes U tracks on a regular basis then you are going to want to change this setting. Go to the Edit button in the upper left hand corner of the More screen. Here you will see all of the iPod sections listed and you can drag the iTunes U one down to the task bar below, choosing to replace one of the listed options.
More iTunes U Tips
The iTunes U content can begin to pile up very quickly, especially if you are using it for your classes. This means that you are going to constantly have to clear out the excess from your iPhone or iPod Touch. This is not too much of a problem since the iTunes U content is free, and it is especially true for video content. If you are using it quite a bit you may want to download this iTunes U content straight from iTunes to your iPhone. This iTunes set up is similar to the iPod section and you have to go to the More tab to find iTunes U. You can hit the Edit button in the upper right hand corner so that you can change the sections available in the task bar below.