The Best Features of iOS 5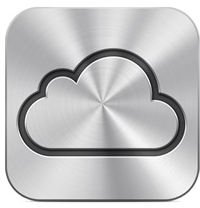 Two Hundred New Features
According to Apple the new version of its mobile operating system, iOS 5, has two hundred new features. Usually when a number like that is thrown out many of the features are under the hood and hard to detect. However, with iOS there really are a ton of new and useful features that are fantastic. In fact, there are too many great features for one article. As a result, I will be covering five of what I consider to be the killer features of iOS 5.
These five features include – iCloud, wireless syncing and the ability to go computer free, notifications, and iMessage.
iCloud
Possibly one of the biggest features in iOS 5 is iCloud. In fact, it is such a big topic that it requires its own iCloud and iPhone guide. iCloud is the replacement for MobileMe and it brings some of the MobileMe features with it. Those familiar with MobileMe will still have their me.com or mac.com email addresses, bookmark syncing, address book syncing, find my iPhone and more. If you were not a MobileMe customer, you can still get these benefits of iCloud for free.
iCloud also includes Photo Stream which instantly sends new photos from your iPhone to iPhoto on your Mac and any other iOS device where Photo Stream is enabled.
If you use iWork on your iPhone, your documents will instantly be stored in iCloud and shared with any other iOS device running the iWorks apps. This is great for going from device to device and working on the same document. On your Mac or PC you can access these documents from iWork.com.
You also have access to past iTunes, iBooks, and App Store purchases through your phone thanks to iCloud.
Wireless Syncing and Computer Free
Another great, although still buggy, feature of iOS is the ability to wirelessly sync your iPhone. Yup, I said wirelessly sync your iPhone. This means no more connecting to your computer to sync. All you have to do is plug your iPhone into a device and it will sync to your computer (as long as iTunes is open, you are connected to a wireless network, your iPhone has not been ejected from iTunes, and the syncing option is checked in iTunes for your device's settings).
You can also access syncing controls from the Settings app under General. Here you will see "iTunes WIFI Sync." Going into that setting will show you a "Sync Now" button to initiate syncing. With this button you can sync without being plugged in to a power source.
This feature still seems to be a bit buggy and unpredictable, but when it works it is great.
To go along with wireless syncing is the ability to never connect your iPhone to a computer, or even need a computer. If you are just purchasing a new iPhone you no longer need to connect to iTunes to activate it. Thanks to iCloud you have access to your purchases (as mentioned above) and your device can backup to iCloud instead of a computer. Even more important, once iOS 5 is installed you can recieve future iOS system updates directly on the device. No need to install through the computer.
For those with older machines (like my grandmother) who depend on a newer computer belonging to a friend or family member for updating or backing up, this is a fantastic feature. That other computer is no longer needed.
Notifications
One feature that Android phones have had for a while but was lacking on the iPhone was a good notifications system. iOS 5 brings a fantastic notification system that consists of two parts.
The first part is on the lock screen. Here, apps that have notifications enabled will appear as a list going down your lock screen. This might include new emails, new text messages, a sports score, etc. To get more information on a specific notification you unlock it just like you would unlock your phone. You then go directly to that app and that email, message, etc.
The second part is on the home screen, and within any app. At the top of the screen a little flip notification will come down whenever a new notice happens briefly telling you something is new. You can then leave the app you are in and go to the other app or you can pull down from the top of your screen revealing the notifications center. Here all of your notifications are listed. You can clear them or tap one and go into that specific app.
Also in notification center are stock and weather widgets for quickly checking these two bits of information instead of going into the apps. I'm hoping more widget options come in the future.
iMessage

You have always been able to text from your iPhone to other phones. Now you can send text messages to any other iOS device for free using iMessage in the standard messages app. This can be an iPad, iPod Touch, or iPhone. It basically turns into iChat for your phone and is great. It isn't revolutionary and has been a long time coming. To contact those on a device that is not an iPhone and lacking a phone number you use the person's chosen email address minus the "2" and "." in the address.
Personally, I don't text and don't even have a texting plan. However, I might be more inclined to text people I know have an iOS device now that it is free through the app. For "regular" texting you still use the same app. The only difference is that free texts show in blue and paid texts show in green.
These are just five of the fantastic new features of iOS 5. There are close to 200 more making this a must-have update if your device supports it.
References