Share iPhone Contacts with Amazing Apps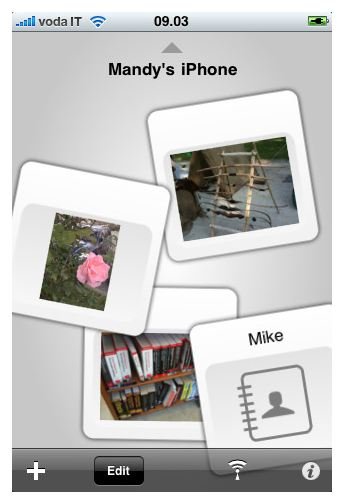 Sharing files for many can be time consuming and somewhat of a hassle. If you own an iPhone then you are in luck. These are some of the best ways to share iPhone contacts through apps. Send and share phonebook contacts with friends, business associates or potential clients in no time while having a bit of fun too. This round up of apps will provide you with user-friendly interfaces that will allow efficient and simple operations with the ultimate convenience.
Mover: Sharing Photos and Contacts
This incredible app allows users to share both photos and contacts in a few simple steps from one
iPhone to another. Once you open the Mover app, simply add the item you want to transfer, then point it in the direction of the integrated arrows and use your finger to swipe it onto the other iPhone.
You can delete unwanted items, save contacts in the address book and photos in the designated galleries to completely organize the files on your phone. If the contact entry has an embedded photo, the app will transfer the photo too, however, this may take a couple more seconds. Similarly, photos will take a longer time to upload on the recipient device. This app only works on iPhones as well as iPods through Wi-Fi. It is one of the more fun contact sharing applications on the market today.
HandShake
Networking has gotten to an even higher level through Handshake and apps just like it. This iPhone app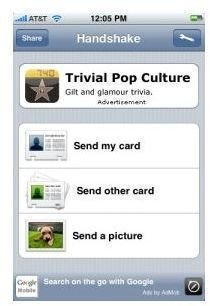 gives you the ability to swap contact information quickly and easily, hassle free. Contact data will have to be formatted in 'cards'. Once this is done, the cards along with 'note' entries and photos are transferred through the app's server to other iPhone and iPod Touch devices.
When you want to exchange or send contact info, both devices need to have the app running, and switching is done simultaneously. If you want to send someone else's contact 'card', this can be done too, once you have this card stored on your phone, simply share with other affiliates with a quick tap on the icon.
SwipSwap
SwipSwap is another great way to share and transfer contact information with associates and potential clients.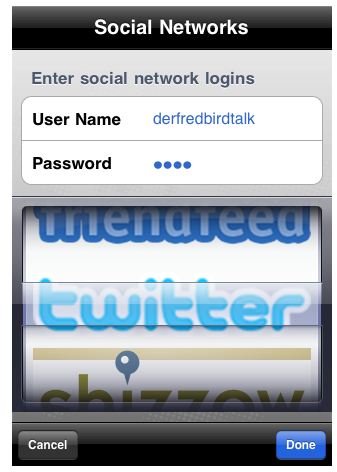 It offers an in-person, group contact exchange as well as individual contact exchanges using Wi-Fi and Bluetooth technology to pair the devices. It helps to organize your phonebook and schedules, since a person's name, numbers, profession, business address, email, website etc. are all collected and stored in one easy process.
The interface is quite attractive and allows you to complete a number of tasks with ease and speed. The app integrates social networking assistance through Twitter, FriendFeed and Shizzow. It is PIN protected and accommodates people who speak English, French, German or Spanish. SwipSwap has amazing activity and history logging, dynamic animation, plus many more features. It is a great way to share iPhone contacts through an app download.
Bump
What better way is there to share contact information than to 'Bump' your iPhones together?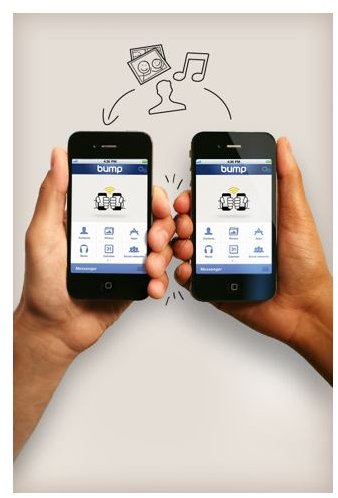 This Bump app is a great way to share contact information as well as photos, apps, music, messages, locations, calendar events plus users can interact with friends on Facebook, Twitter, and LinkedIn.
Sending text messages and sharing files with other Bump users is free and the app is quite simple to use. Just pick what you want to send, then position the phones closely and gently bump hands with another Bump user. Making this connection creates movement and a slight vibration, which initiates the operation of the app. Be careful, it only takes a gentle bump, so don't go smashing the phones together.
iDrive
iDrive is designed to backup, share and restore all your iPhone contacts whether you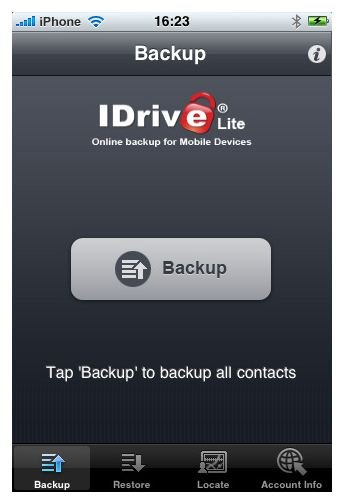 are switching phones, swapping contact information or organizing your contact files. The interface is simple and clean and allows for effortless manipulation.
Once the app is installed simply tap on the backup button to save all the contact data to the app's server – called the cloud. Restoring your contacts is done without overwriting entries that you added after the last backup and can be found to be a simple and quick process. Sharing files is done by sending an 'import key' in an SMS message to someone in your contact list. While this app is free it may cost users to send SMS messages containing the 'import key'.
Beam It
Yes, you can beam your contact information to another iPhone or iPod Touch. This application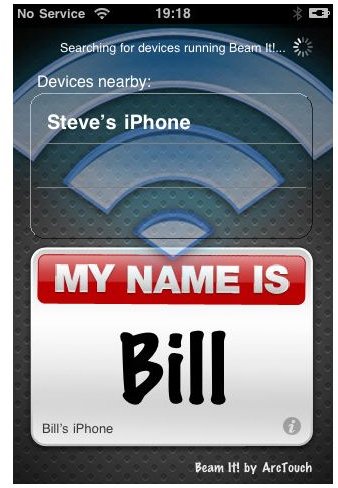 incorporates a simple technology reminiscent of the original PDA that used an IR transmitter. There is no network needed, just your iPhone and the Bluetooth enabled. Both the sender and receiver need to have the Beam It app installed in order to send or share files successfully.
Beam It is simple to initiate, most of the processing time is taken up by pairing the two devices via Bluetooth, which takes only a few seconds. The interface is attractive and easy to use and it allows you to share files seamlessly.
References
Image Credit – Screenshots courtesy of the respective app developers.