iPhone Troubleshooting: Issues with iPhone Game Center Such as Removing Games & More!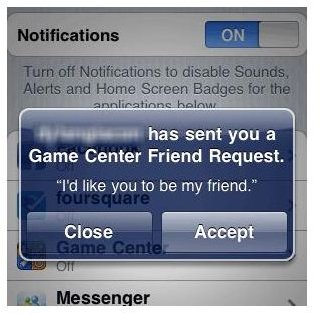 What is the Game Center App?
Game Center on the iPhone allows you to play and share games with others around the world. You can invite others to play games with you, or use auto-match to find opponents. You can check leaderboards to see who the leaders are. Before you can use Game Center, you need an Apple ID and an Internet Connection. If you have an iTunes Store, MobileMe or other Apple account, you can use that Apple ID. If you do not currently have an Apple ID, you can create one in Game Center.
Sounds easy enough, but what if you have problems once using Game Center. Here are some common problems and fixes.
How to Uninstall Games
If you uninstall a game from the Game Center in iTunes it will still remain on your iPhone. In order to use iPhone Game Center to remove games, you need to delete the game from the iPhone instead of through iTunes.
If you have already uninstalled the game through iTunes, you can simply reinstall the game. Navigate to the App store and find the game and press the Install button to reinstall it on your phone. Touch and hold the app icon on the iPhone screen until it starts to jiggle, and then press the X to delete it. You will also be asked if you want to remove the game from Game Center and information from the leaderboard. Press Yes and the game will be completely uninstalled from Game Center.
Troubleshoot Your Connection
If you are unable to sign in to Game Center or are having problems staying connected:
Verify that you are connected to the Internet.
Sign out of your Game Center account, and then sign back in. If you are having problems signing in to Game Center with your Apple ID, try resetting your password, or try using a different email address.
If you are using a Wi-Fi connection, verify that your router is configured for Game Center. If your router uses a firewall or other security software that will restrict Internet access, port forwarding must be enabled for the following ports: 443 (TCP), 3478-3497 (UDP), 4398 (UDP), 5223 (TCP), 16384-16387 (UDP), and 16393-16472 (UDP).
If you are using a Cellular Data connection, an incoming call will interrupt your game center session. If your Cellular Data network does not support simultaneous voice and data, answering calls can end your game session.
Remove Alert Pop Ups
Are you receiving constant alerts from Game Center? If these alerts are annoying you, you can disable Game Center alerts messages and sounds. This does not affect alert messages for specific games.
Tap Settings on the Home screen.
Tap Notifications. A list of Apps will be listed that have notifications. Find and tap Game Center.
Tap each notification type to toggle it from ON to OFF.
Available Notifications
Sounds: Similar to an SMS sound alert. You can disable this to keep from confusing App alerts with SMS messages.
Alerts: These are the alert boxes that appear from time to time, and can become annoying.
Badges: Badges will appear as a small icon on the App, in this case Game Center, indicating that there are alerts pending your review.
If you plan on turning off the Sounds and Alerts notifications, you may want to leave Badges turned on so you will at least have a visual notification.
Problems With a Particular Game Center Game
If you are having problems with only a particular game in Game Center, there are some troubleshooting steps you can take to resolve the problem.
Make sure you have the latest version of the game. To check for updates, open the App Store by pressing the App store icon on the main screen, and then tap Updates. If there are updates available for that particular game, it will be listed here.
Try to use a different game to connect. If you still cannot connect with your friends in multiple games, you need to check your Wi-Fi connection and router settings.
Open the game from the Home screen, instead of through the Game Center.
If the problem persists with a certain game, navigate to the App store and report the problem to the developer of the game. Tap "Report a Problem" at the bottom of the applications' information page in the App Store. Select the symptom, and then enter comments in the Comments box. Tap the Report button in the upper right-hand corner to submit the problem. Tap OK to continue.
If you do not use the Game Center app at all, you cannot delete Game Center from your iPhone. There are ways to get around this, however, as you can hide it or put it in a folder.
If there's anything I haven't covered, then please let me know!
References