Best LinkedIn iPhone Apps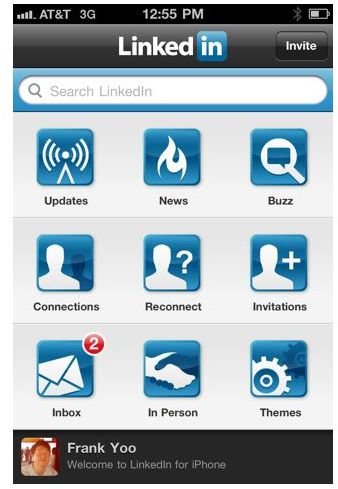 Initial comments posted by those who got the official LinkedIn iPhone app recently were varied. Some people liked the simple functionality while others wanted something more from it. Those who didn't give favorable feedback had a range of complaints. There are several issues with the official LinkedIn app but if you sum them up they boil down to one thing – the lack of features.
So, while the official LinkedIn app awaits its first updates, do we have any alternative LinkedIn iPhone apps available from the App Store? Unfortunately there's no specific app dedicated to LinkedIn. Most of the apps we've covered here just have LinkedIn as part of the list of social networking sites they support.
Looking into these LinkedIn for iPhone apps, we would have to admit that for now, LinkedIn fails in comparison with these apps. So, if you want to know whether you should download the official LinkedIn app or look for another multi-social networking site iPhone app read on. We discuss the features of the official LinkedIn iPhone app. But before that, we give you some of the alternative apps that we have found.
iPhone Apps that Let You Post Status Updates and then Some
The first group of LinkedIn apps for iPhone are those which only allow you to post status updates to your LinkedIn account without visiting your LinkedIn Profile. This is where the majority of the social networking apps belong. There's quite a handful of these types of apps including - Sociable, QuickPing, Sue, Socialize, and Update.
Aside from these apps, there are also iPhone apps that let you do other things aside from posting updates to your LinkedIn account. Linkefy lets you invite friends to connect with you via LinkedIn. Nx2me lets you add new contacts and SocialFuse lets you do so, but by using the Bump app. LikeApp, on the other hand, allows you to send stuff that you like on other social networking sites to your LinkedIn account.
Apps that Let You Do More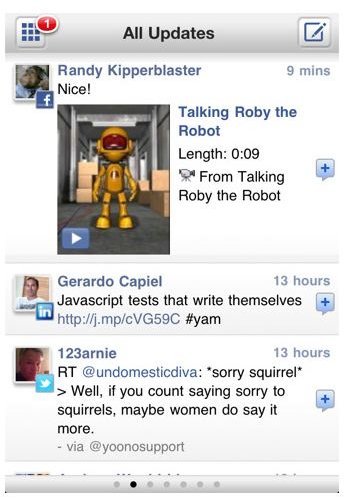 Stroodle is one of the few iPhone apps that has LinkedIn support aside from other social networking sites such as Facebook and Twitter and it also lets you do more than just post status updates to your LinkedIn account. The app also lets you write private messages to your contacts, as well as Like links posted by your LinkedIn contacts on their accounts. The app arranges the social networking sites it supports through a Filter screen where you can select whether you want to view only the updates for Facebook, Twitter or LinkedIn. You can also view updates for all in one display.
Yoono is another useful iPhone app for your LinkedIn account. It lets you view your LinkedIn account together with your other social networking accounts in one place and update your statuses across these accounts simultaneously. The app also lets you view updates per social networking account. In addition, Yoono also lets you post comments, like, reply and more.
Face2Face is another nice LinkedIn app that lets you do more than just post status updates. The app also lets you connect with your LinkedIn contacts through chat or instant messaging.
Is There Something Wrong with the Official LinkedIn App?
Don't get me wrong here. I'm not saying that the official LinkedIn app is not functional. In fact, it is highly functional and beats all the other apps we've mentioned when it comes to providing LinkedIn functionality that you can use anytime, anywhere via your iPhone.
The app lets you look up the details and connect with more than 100 million business professionals worldwide. This is pretty useful, especially when you're up for a job interview and you want to get a good grasp of the background info of the person who will be interviewing you. The app also lets you get the latest updates and messages from your LinkedIn network as well as keep your contacts updated with your status - in real time.
Just recently, LinkedIn for iPhone was updated to a new version bringing in News deliveries of the day's top headlines which are suited to your interests. This is based on your LinkedIn connections. The app also now lets you follow specific industries that you are most interested in and the News feature even lets you save articles for reading later.
The official LinkedIn iPhone app is definitely the best app for managing your LinkedIn account while you're on the move. There's no doubt about that. But since LinkedIn is not a huge social networking site, such as Facebook and Twitter, where you spend most of your time, the other apps that let you do one or two things are also good alternatives and worth trying.
You can also get LinkedIn for Android.
References