Some of The Most Popular iPhone Bluetooth Apps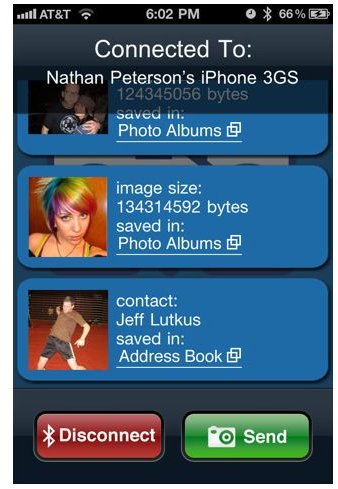 While apps are a huge leap forward for the iPhone, the real innovation is the many ways it can interact with the world and other devices. A modern iPhone can feel direction, hear voice commands, see and recognize things and has a touch interface. Of all of these, the way that the iPhone is able to interact with its environment which is easiest to miss is Bluetooth, but it is a powerful tool and there are a lot of great apps which take advantage of this ability.
Bluetooth Photoshare (4 out of 5)
While this app does not seem to work for everyone it is a great idea and well worth having. This app will connect two iPhones via Bluetooth and allow you to share photos without having to connect them to another computer. Since the modern iPhones have good cameras in them this is great value whether you want to share photos of your children, or just pass around the family photo rather than having everyone take separate pictures. This also allows you to transfer contacts in the same way which can help save a lot of time.
(Cost: Free)
PairShare (4 out of 5)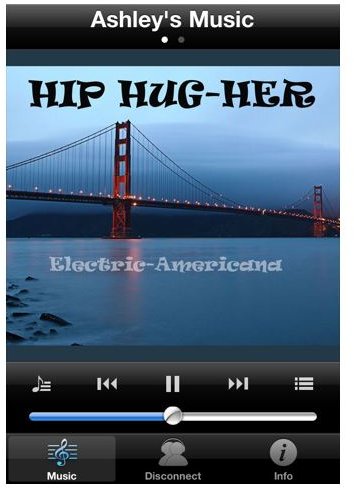 One of the major weaknesses of the iPhone over things like the boombox is that it is far more difficult to share your music with friends. You can hand them the iPhone and let them stick your ear buds in their ear or play it quietly over the speakers but neither gives a great experience. PairShare allows you to share music over Bluetooth. That way you can stream music to any IOS device with Bluetooth. Without the in app purchase this doesn't let you do much, but test to see if it works. Other devices have to have the app as well in order for it to work but, if you have friends who you like to share music with, this is a very interesting app.
(Cost: Free, 2.99 for full functionality)
Bluetooth Chat (3 out of 5)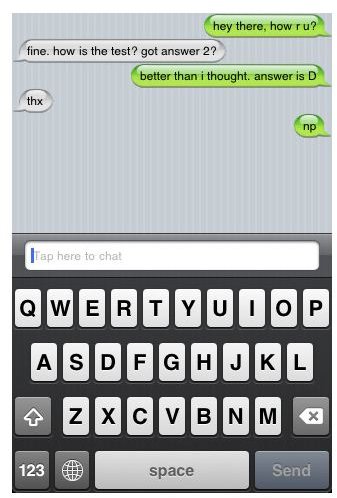 Whether using chat where there is no Internet connection, or simply because you like the functionality of a chat on your iPhone more than texting, Bluetooth Chat is quite useful; allowing a text based chat between two devices. It is not as impressive as some of the other apps, but there is a good chance that it will end up being used more than almost any of them and the developers promise multiple chat and even voice chat soon.
(Cost: Free)
FaceFighter (3 out of 5)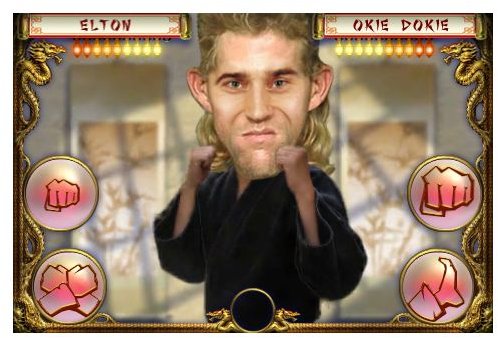 There are a lot of apps in the iTunes library which now allow you to use Bluetooth to play games against your friends. FaceFighter is one great example of a game made far better by Bluetooth. FaceFighter is a boxing app in which you can take a picture of your friend, attach it to a boxer and then fight them using a few simple buttons. Bluetooth means that now rather than just relieving stress, by pummeling the images of someone, you can actually fight against them. If you're looking for competitive iPhone Bluetooth games then this is a great place to start.
(Cost: 0.99)
Star Wars: Lightsaber Duel (4 out of 5)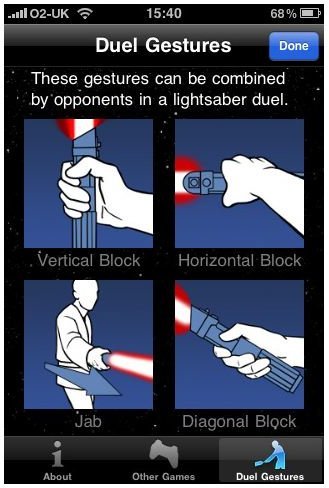 Being a staple among great iPhone apps, lightsaber games allow you to get a feel of swinging a lightsaber around and hearing the sounds is fun. The Star Wars: Lightsaber Duel allows you all of the functionality of any lightsaber app, including different colors and styles based on the different Jedi in the Star Wars universe. But it also allows you to connect two iPhones with this app together so that they will actually react to each other with all of the official sounds you would hope for from a Lightsaber. If you're a Star Wars fan then this is a lot of fun.
(Cost: 0.99)
Ar.FlyingAce (5 out of 5)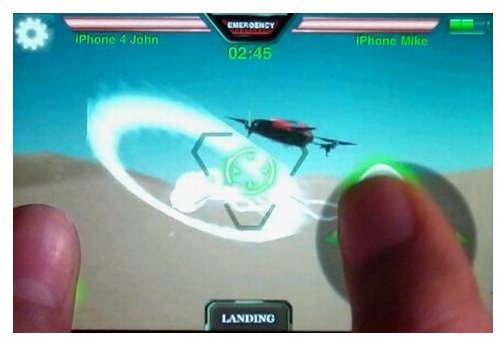 Perhaps the most interesting and unique of the Bluetooth apps on iPhone are those which use the Parrot AR Drone. The AR drone is a real-life four blade helicopter with a camera, and the ability to connect to your iPhone, iPod touch, or iPad, via Bluetooth. This allows you to see through the AR drone's camera as well as control it. There are a number of apps including the free AR.FlyingAce which turns it into a dog fighting type flying app. It uses two virtual thumb sticks to control the helicopter allowing you to play against an opponent who also has an AR.drone. There are other apps which allow you to control the drone, record its flight and play other games and are some of the most popular iPhone Bluetooth apps.
(Cost: Drone 299.99, App: Free)
Bluetooth App Factory (4 out of 5)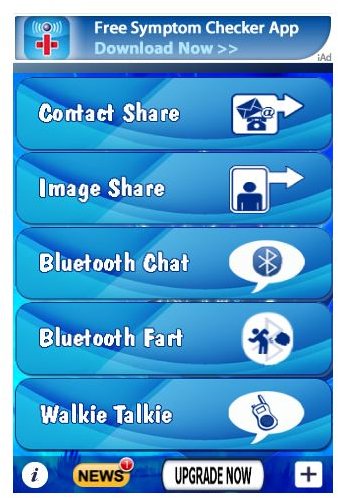 If you like the idea of a single app that can do a number of different things then the Bluetooth App Factory may be a good choice for you. This app includes image and contact sharing, a Bluetooth chat, a Bluetooth Walkie Talkie and Bluetooth Fart. The problem is that while it can cut down on clutter it costs more than buying each of these apps individually and you'll still have to have it on both phones in order to work. Still, if you know you want all of these apps then having them together so you only have to connect by Bluetooth once is nice. Just make sure to check out the free version first to make certain that it connects the devices you want to use.
(Cost: 4.99)
Resources