What's the Best Learn Chinese iPhone App? Top Five iPhone Apps to Learn Chinese Revealed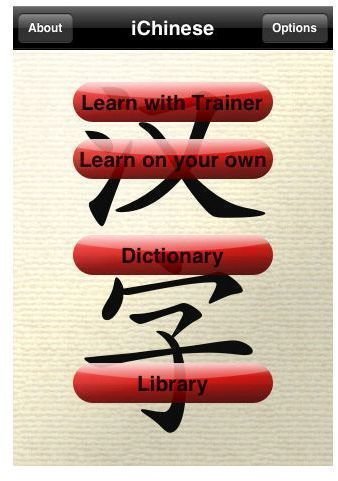 iChinese - learn Chinese characters!
This iPhone app for learning Chinese is quite helpful if you want to look up Chinese characters in the dictionary, or to find out the correct pronunciation of a word. It also lets you use vocabulary from well known Chinese training courses. And it uses diversified exercises types such as writing, reading and listening. The app is also loaded with features such as the ability to search offline for Chinese characters, Pinyin or their meaning, handwriting input of Chinese characters using your iPhone's Chinese keyboard, display of search results in nicely arranged list, and more.
If you purchase the app now, you'll get 4 lessons with vocabulary from the training book "Practical Chinese Reader 1", and you can purchase further lessons through an in-app purchase.(Price: $9.99)
Learn Traditional Chinese Vocabulary - WordPower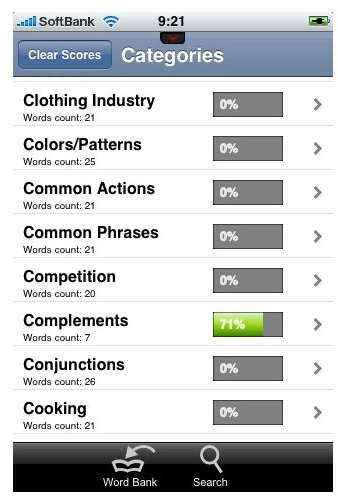 If you want to learn Chinese, iPhone apps don't come much better in terms of building vocabulary, than WordPower. This app will help you rapidly master more than 2000 of the most frequently used Chinese words and phrases. What's good about this app is that it will let you see the Chinese words and hear it being pronounced correctly. You can even record your own voice to compare it with the native speaker.
While this app may not transform you into a fluent Chinese language speaker it will, however, let you use and understand the language as used in everyday situations. The best thing about this app is that it is easy and very fun to use. (Price: $9.99)
Chinese for Kids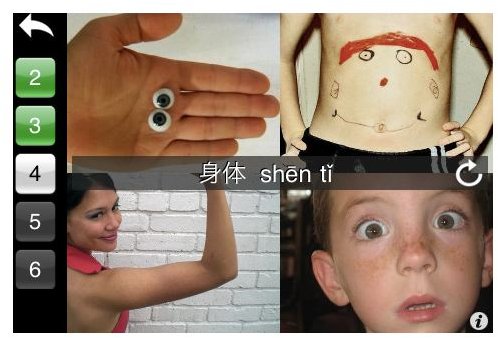 If you want an app to help your child learn Chinese? This iPhone app has got you covered. It will help your child learn Chinese (Mandarin) as it teaches the most used Chinese words and phrases as spoken by Beijing natives.
What makes the app even more helpful is the inclusion of beautiful, memorable, images. The app will surely help your child in learning Chinese words, tones, and characters. To assure you that the app is accurate, it was designed by a team of professional Chinese language teachers who have been specializing in children's language learning. (Price: $4.99)
A Learn Mandarin Chinese - English Character Flashcards Learning App from I love Chinese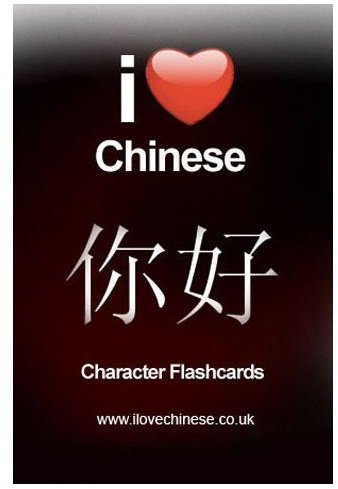 If you prefer to learn Chinese on an iPhone app through the aid of flashcards, this might be the right app for you. This app is pretty intuitive as it offers you a learning tool that focuses on the core foundation activities of character recognition and pronunciation. The app contains more than 3,000 Chinese characters that are used in daily conversation. The app is simply precise, informative and in tune with your lifestyle, as it allows you to pick up from where you left off. (Price: $4.99)
Learn Chinese (Mandarin)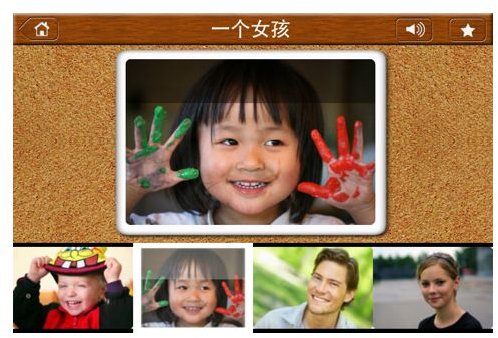 This app works great whether you're new to learning the Chinese language or would just like to brush up on your skills. The app will help you build a solid foundation for the Chinese language as well as get instant language translation of all sentences. You can also see and hear the phonetic pronunciation of every Chinese word included in the app.
With its features and skills set to learn, this app will ensure that you'll possess the basic skills to converse in Chinese, learn to construct sentences using individual words, correctly pronounce words and more. (Price: $0.99)
References