What to Do When iPhone Has No Sound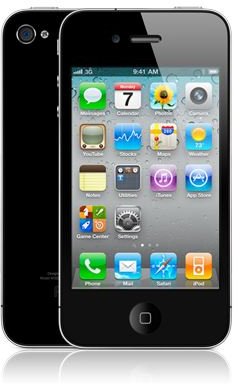 What to Do if iPhone Has No Sound
With all the great features of iPhone, it's no fun when you lose your sound. Whether your iPhone has no sound, or the sound doesn't work for some apps or functions, we're going to go over some basic troubleshooting tips to help fix your phone. The tips that we will cover, will help if there is a setting or software issue causing your problem. These are things you'll want to try out before taking your phone in to your wireless carrier or Apple.
No Sound from iPhone Ringer or Call Audio
If your iPhone has no sound when the phone rings or when on a call, there are a few things you'll want to check out that could be the cause.
Turn the volume up using the side volume buttons. If it was accidentally turned all the way down, it could cause the sound to be so low that you couldn't hear.
Check to make sure that your Bluetooth is not connected. If it is, the sound is being transmitted through the earpiece.
Check your signal strength. A low signal may result in a phone call that doesn't connect properly.
If your ringer isn't working, try changing to a different ringtone.
Reboot your iPhone, then try making a call again.
No Sound from iPhone Apps
If your sound is working for everything except your apps, then it's probably a settings issue that is causing your trouble. First make sure that you do not have your phone set to silent. Most apps will not play sound when your ringer is set to silent. If that is not the cause of the problem, check the options inside of each app that has no sound. Turn the sound effects and/or music on.
No Sound from Alert Tones
When your alert tones aren't working for iPhone, you'll want to check your sound settings. It could be that your alert tones were turned off by accident. Go to Settings > Sounds > Text Tone. Make sure that there is a check mark next to one of the alert sounds. If there is a check mark next to "None" then your phone does not have an alert tone set. Select a tone to enable alert tones.
Restore When iPhone Sound Doesn't Work
Tried all the troubleshooting tips and still your iPhone sound doesn't work? If so, it's time to pull out the big guns. The last thing that you can try is restoring iPhone to factory settings. If your sound issue is caused by a hiccup in the operating software, restoring should take care of the problem. Create a backup before you restore, so that you can return all your data to the phone after you return it to factory settings. If you've never restored your iPhone before, read Resetting iPhone to Factory Settings for detailed instructions on how to do it.
Still No Sound from iPhone?
If you've tried it all and still don't have any sound then it could be a hardware issue. When the speakers of the phone stop working, unfortunately there is nothing that you'll be able to do to fix the phone. You'll have to contact your wireless provider, or Apple, for more information about servicing or replacing iPhone equipment.
Sources
Apple Support, https://support.apple.com
Image Credit
iPhone 4 image courtesy of Apple, www.apple.com