Restore Contacts to iPhone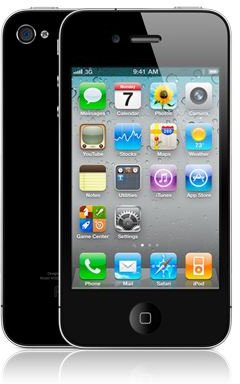 What to Do When You Lose Your iPhone Contacts
Cell phones have quickly become a necessity for many people. We've come to rely on our iPhones for everything from directions to keeping track of appointments. Since many of us store our contact information on our phones, it can be devastating if we lose our contacts. Whether you accidentally deleted all your iPhone contacts, lost your phone or had your iPhone die out on you, rest assured that there are a few ways to restore the contacts to your phone. We're going to go over how to get your contacts back onto your iPhone.
Restore iPhone Contacts from iTunes
Syncing iPhone to your computer creates a backup of your iPhone contacts on your computer. If you accidentally lose all, or even some of your contacts, all you'll need to do is connect to iTunes on your computer and restore your iPhone from the last backup that was created. If you haven't made an iTunes backup unfortunately there is no way to restore your contacts. You'll have to manually re-enter your contacts.
To use iTunes to restore iPhone contacts, you'll need: your iPhone, a USB cord and your computer. Start by connecting your phone to the computer, then following the steps below:
Open iTunes.
Select your device along the left side of the screen.
Select the Summary tab across the top of the screen.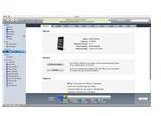 Press "Restore".
Wait while iTunes restores your phone to factory settings.
When the "Set Up Your iPhone" screen appears, select "Restore from the backup of…" and find your device name.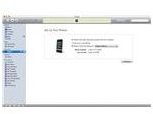 Restore iPhone Contacts from an Online Backup
This is another way to restore contacts, but it will only work if you already have an online backup of your iPhone contacts. When you backup your contacts online, they are stored safely away from your device for instances when you lose the data on your phone. To restore your iPhone contacts from an online storage service, you just need to access your account from your device and transfer the contacts back to your phone.
If you don't have an online backup of your contacts but are interested in backing up your contacts online after you get them restored from iTunes, there are several different apps and online services that offer that capability. Some are free and some come at a cost, depending on the service. Read How to Backup iPhone Contacts Online for suggestions of some of the better options available for online backup of your contacts and other data.
Protect Your iPhone Contacts
Hopefully you were able to restore your iPhone contacts. In the future, it may be smart to backup your contacts regularly to guarantee that you do not lose any valuable information. Whether you create an online backup or use iTunes, make sure to make a new backup each time you add a new contact to your iPhone.
Didn't find the answer you were looking for? Comment with any questions and I'll help you find a solution.
Sources and Image Credit
Apple, www.apple.com
iPhone 4 Image Credit: Courtesy of Apple, www.apple.com
iTunes screenshots provided by author.