The Best Free Cydia Apps for iPhone of 2011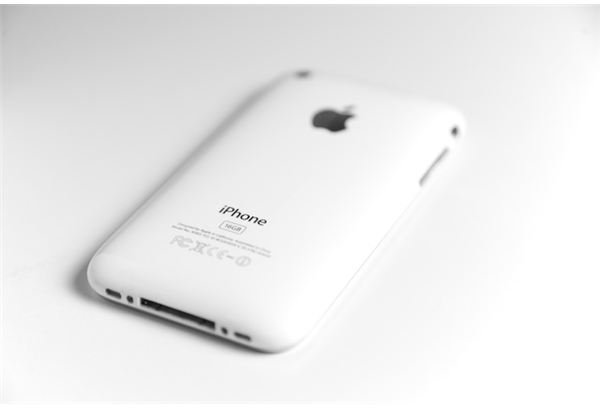 Introduction
Welcome to our latest app list of 2011, where we take the best free picks from our top Cydia apps and add in several new contenders, all of which are absolutely free. If you're like me, and love free, you've definitely come to the right place to supercharge your iPhone 4 or 3GS (or iPod Touch/iPad in some cases). In many cases, I've tried to find replacements to our other list and add in some other goodies.
For those new to "Cydia," allow me to back up for a second. Cydia is the jailbroken application repository available to all devices that have been jailbroken, or unlocked with root access. With an unlocked iOS device, you have the freedom to have more features and many more great apps that would otherwise have been banned from the official Apple App Store. Unless otherwise specified, all of these apps can be found in Cydia simply by searching for the name of the app.
Installous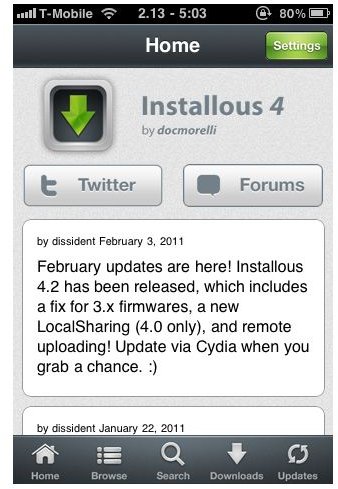 Installous is probably the single most popular app on Cydia. While not directly available on Cydia, it's easy to add and gives you access to a vast library of apps on the Apple App Store that were either previously removed, older versions, or banned in the first place. It should be noted that Bright Hub does not condone nor support piracy and neither should you. If you like an app, you should buy it and support the developer(s).
To install Installous, you will need to add the hackulo.us repository to Cydia. This can be done by simply opening Cydia and tapping Manage > Sources > Edit > Add and entering https://cydia.hackulo.us > Add Source as your repository. Once you tap Add Source, you will be prompted with a warning on pirating apps, choose OK, and let it download.
ultrasn0w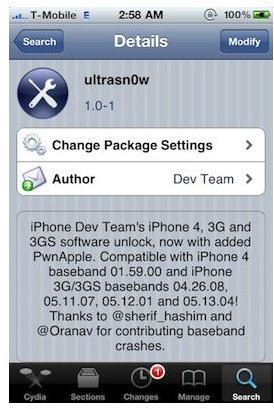 Ultrasn0w isn't exactly an app that has a bunch of neat features, but it is a tool that will SIM unlock your iPhone 4, 3GS, or 3G. This means that your phone will be able to work on any GSM cellular network across the globe (T-Mobile for example for those in the USA). It should be noted though, that this app only works for GSM versions of the new iPhone 4 since it is not possible to use the Verizon iPhone on a GSM network since it has no SIM card slot. While this app may not be useful to everybody, an unlocked phone can easily fetch twice the price of a locked phone on the used market and having an unlocked phone is very handy for the world traveler!
If you cannot find ultrasn0w while searching Cydia, you may need to add the ultrasn0w app repository. To install ultrasn0w, the process is very similar to Installous. Add https://repo666.ultrasn0w.com to your sources and you should have no trouble finding it.
SBSettings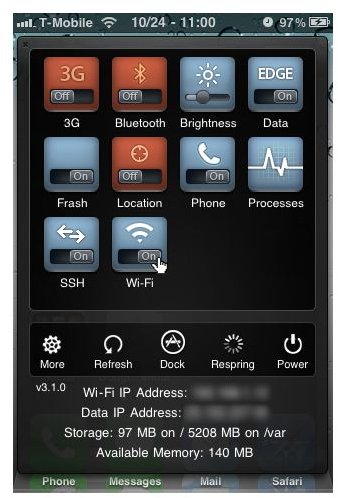 SBSettings is one of my personal favorite free Cydia apps for my iPhone. It is one of the first apps to get installed because it allows me to easily access and toggle settings like brightness, 3G, Wi-Fi, Data, Bluetooth, and much more from anywhere. It's a simple little application that Apple could take a few cues from since Android has had these toggle switches for a while now.
WinterBoard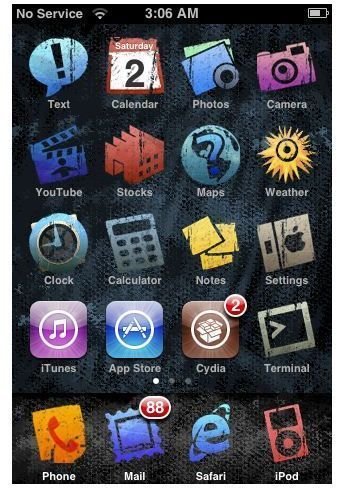 Remember when it was a big deal to change your phone's wallpaper or lock screen? WinterBoard is the open-source theme and GUI replacement for Summerboard which replaces the stock Apple iOS Springboard app which manages how your iPhone appears. It allows you to do so much more than change wallpapers. There are tons of iPhone skins for WinterBoard of any theme you can think of. Make your iPhone uniquely yours with your own skin and personalize just about anything in iOS.
PDA Net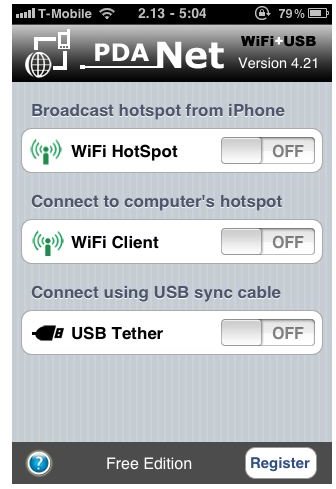 Your wireless carrier probably wants at least $20 to tether your iPhone. Tethering is using the iPhone's Internet connection and sharing it with other devices like an iPad or laptop. PDA Net allows you to do this for free. Because tethering uses your phone's data plan, this can quickly burn through megabytes of bandwidth so be careful if you do not have unlimited data. It's great in a pinch though because you can set up an instant hotspot at a café for example and not have to sign on to shady Wi-Fi or paid networks. The free Cydia app has a 14 day trial after which it will not allow you to browse HTTPS secure websites (like Gmail). The full PdaNet is $29 (and currently on sale for $15.95).
VLC media player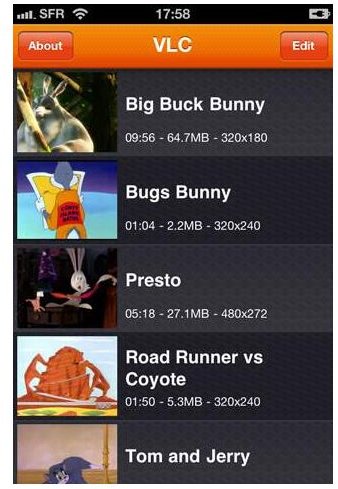 VLC Player was available for a couple months officially in the Apple App Store. Unfortunately, like many good apps, it was taken down. But it lives on happily and freely on Cydia. If you are not familiar with the desktop version of VLC, the mobile version is not so different. MobileVLC plays a variety of multimedia formats, Internet streams, and many that are not supported natively. It only works on the iPhone 4, 3GS, iPod Touch 3rd and 4th Generations.
biteSMS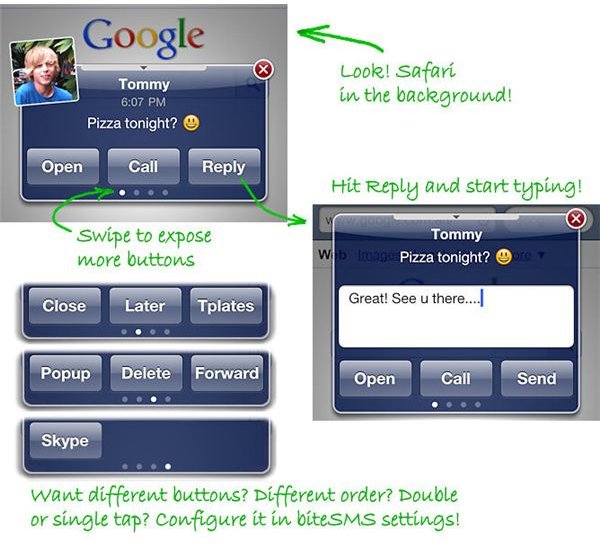 BiteSMS is a wonderful replacement for the Apple's original Messaging app. It allows you to do so much more with your text messages – things that were never possible before. Just to hit some of the best features, it allows quick replies (reply to a text message without leaving your current screen), directly call the sender, receive a running list of messages as notifications, give special ringtones to contacts, and add contact profile pictures, just to name a few features. The free version is ad-supported or you could purchase a full license for only $8.99, your choice. This is a free alternative to the $3.99 iReal SMS 3.0 app.
OpenSSH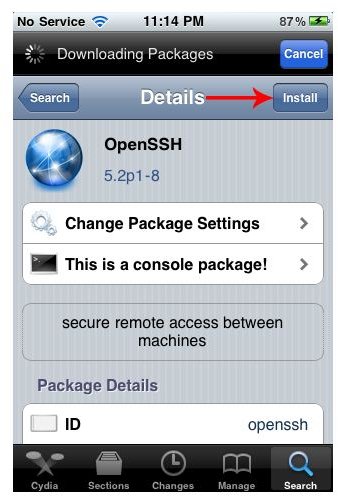 OpenSSH is a must-have for hackers (along with MobileTerminal). Open SSH allows you to explore your phone's files through an FTP client and grants SSH access for backend tweaks. Together with SBSettings, you can toggle Open SSH's status for security reasons. It is also recommended that you change the default password (alpine) to preserve your phone's internals from malicious hacks.
MobileTerminal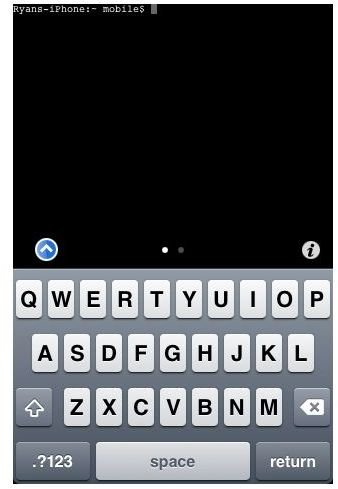 MobileTerminal as the name implies is a mobile terminal emulator app for your iPhone. It allows you to give commands to your iPhone's unix terminal or execute remote commands through SSH. If you manage servers or other computers remotely through a terminal, this is an essential app for keeping tabs remotely.
To install the MobileTerminal app, you will need to add the repository https://YourCydiaRepo.org to your sources. More detailed instructions can be found on the previous page under Installous.
AptBackup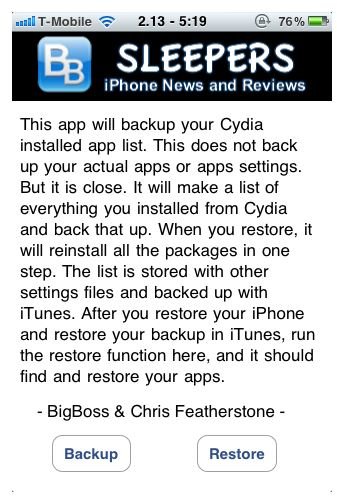 Lastly, to preserve all of these jailbroken free Cydia apps, you are going to want AptBackup to keep your goodies nice and secure and easy to restore the next time you need to jailbreak your phone or restore it in iTunes. AptBackup backs up all of your Cydia apps and helps you to restore them once you return to your jailbroken state. This is the free alternative to pkgbackup. Unfortunately, AptBackup only saves a list of the installed apps and does not actually backup your app settings.
For paid apps, Cydia now keeps track of your account's downloaded purchases. To set up an account, go to the Cydia homepage and tap Manage Account to create one.
Conclusion
I hope you have found all of these free apps very useful. Please don't hesitate to share other great free Cydia apps with us in the comments and they may just pop up in next year's list! Also if you have any questions, let us know too! If you are still somehow on the fence about jailbreaking, read about why you should jailbreak today!
References
Image Credit: Each image is the property of their respective application developer.