Awesome iPhone Address Book Apps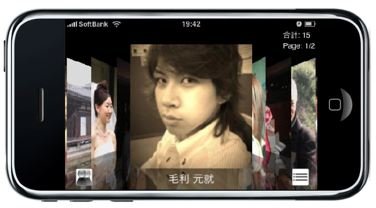 Problems with iPhone Address Book
The iPhone Address Book that comes standard with all iPhones is, as address books go, a pretty good attempt. It can be synced with iTunes, backed up easily, looks nice and functions well with all communication programs on the phone such as SMS, email and phone.
However, this is all pretty basic stuff and is standard on all mobile phones, never mind smartphones! That's why numerous companies have created alternatives for business people, power-users and those who just want a change! Check out five great iPhone address book apps below!
MB Address Book (4 out of 5)
This is the latest offering from Infotect. It's an app which builds upon the good features of the iPhone address book and adds many of its own, including better functionality, ease of use, management features and cosmetic touch-ups.
As you can see from the screenshot above you can browse by turning the phone on its side and searching through contact pictures as well as the traditional list method. The app works with MemoryBox (an online back up service) and also has cool features such as searching by telephone number instead of name. The app costs $3.99 and is available here.
Fast Contacts (4 out of 5)
This iPhone app is touted as being the original address book except on steroids. I don't recommend this for your average iPhone user, however, if you're a power user or business user who sends a lot of emails then this is definitely the app for you. Forget wasting time fumbling with the plain old contacts manager, check out Fast Contacts!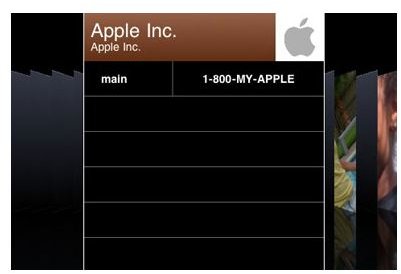 You can view your contacts in 'cover art' format with options below them as to what to do (call, text, email etc…). You can also send mass emails to hundreds of contacts at once using the groups function which I really liked. Also, living up to its name, Fast Contacts reduces the time you spend searching for people using an excellent search and filtering function. It costs $1.99 and is available here.
Contact Find (3 out of 5)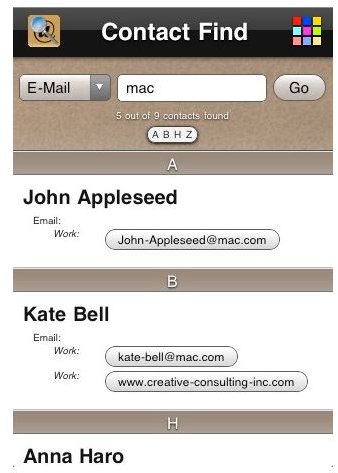 This app is intended as an expansion to the existing address book and it makes it a whole lot better. One of the main complaints from iPhone users is the bad search facility for the address book. Well this app fixes the problem by allowing you to search by email address, phone number, zip code and numerous personal details. It's a very good addition to any iPhone and I definitely recommended it. It costs $1.99 and is available here.
FaceCall (3 out of 5)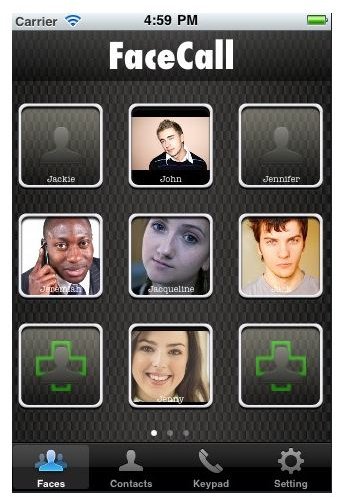 FaceCall is a minimalistic version of the address book and works using images of your family and friends instead of the traditional list layout. I wouldn't recommend this app for power-users but for people who simply want a change from the usual it's a great choice. It's easy to use and syncs with your existing address book instantly. It also has a normal contact menu and a keypad so it makes for a great all-round address book app. At just 99c it's definitely worth a try. Check it out here.
Contact - SpeedDial (3 out of 5)
This is a great app which I recommend for power users and recreational users alike. Basically, what it does, is enable you to create speed dial shortcuts on your homescreen (just like apps) for individual contacts. When pressed you select SMS, email or call. It's that simple. We all have those handful of contacts we call and text every day so by having a function on the homescreen right there to do that, it cuts a lot of time spent browsing through the contact manager.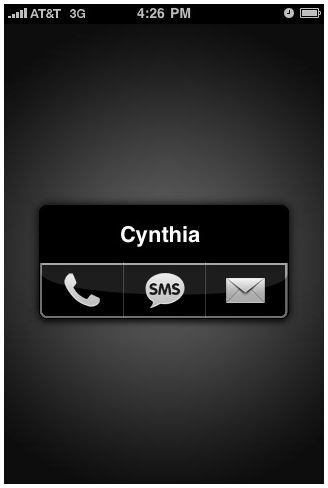 You can also change the icon appearance for different numbers such as a briefcase for work, pizza logo for a pizza shop etc… It costs just 99c and is available right here!