HTC Aria Review - AT&T's Attempt At Offering a Mid Range Android Powered Phone
HTC Aria Review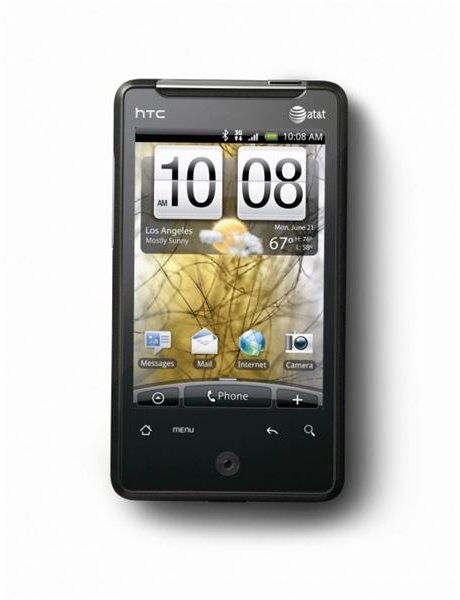 AT&T finally embraced the power of Google's Android OS and released the HTC Aria on June 20th, 2010. The HTC Aria is a sleek beautiful phone that's a worthy contender in today's competitive smartphone market. Even though it is a great smartphone, it hasn't had the coverage that other smartphones such as the HTC EVO 4G or Samsung Captivate have had. It had a brief introduction on AT&T but sadly promotion was pushed aside, most likely in favor of the iPhone 4G.
HTC Aria Specifications:
Dimensions: 4.10 x 2.30 x 0.46 inches (104 x 58 x 12 mm)
Weight: 3.80 oz (108 g)
Display: 3.2 inch TFT capacitive touchscreen display, 320 x 480 pixels
Memory: Expandable 32 GB MicroSD
OS: Android OS 2.1
Processor: Qualcomm MSM 7227 @ 600 MHz
Camera: 5 MP camera, Autofocus
Connectivity: GSM Quad-band phone capable of global roaming (850/900/1800/1900 MHz), UMTS dual-band American 3G (850/1900 MHz)
Data: EDGE/UMTS/HSDPA 7.2 Mbit/s
Bluetooth: Bluetooth 2.1, Stereo Bluetooth
GPS: GPS with A-GPS
Battery: Li-Ion 1200 mAh
Design and Display (4 out of 5)
The HTC Aria is designed like many of the other smartphones currently out in the market. With the Aria's specs, AT&T was aiming for the mid range tier of customers, ones who didn't want to pursue the higher priced and more powerful smartphones such as the Verizon branded Motorola Droid and the T-Mobile branded HTC HD2. AT&T was going for a different market with a similar phone. The candy bar shaped phone has a rectangular shape with slight rounded corners.
The screen is not AMOLED, therefore it isn't as brilliant as the other smartphones out in the market. The display is also fairly hard to see in direct sunlight, but overall it is sufficient for a mid range smartphone. Beneath the screen are four touch sensitive buttons that provide haptic feedback, but they're not physical buttons. Below those touch sensitive buttons, the Aria has a optical trackpad, which is fairly useful. Users of the BlackBerry will be familiar with this optical trackpad as it's a recent replacement for the orbital trackball on BlackBerries.
In stark contrast to the Motorola Droid X, which is a beast of a phone, the HTC Aria is a much smaller, miniature sized smartphone. It really is the other side of the spectrum when it comes to size. As a user, the smaller phone did have its drawbacks when trying to type on the virtual keyboard in portrait mode. The keys were so close to each other that mistyping was easily done. On the ride side of the phone is nothing but the side, while on the opposite is the volume rocker. Across the top is where you'll find the power button, along with the micro USB and headphone jack.
User Interface (4 out of 5)
The user interface for the HTC Aria is solid. Not only does it use Google Android 2.1 (Éclair),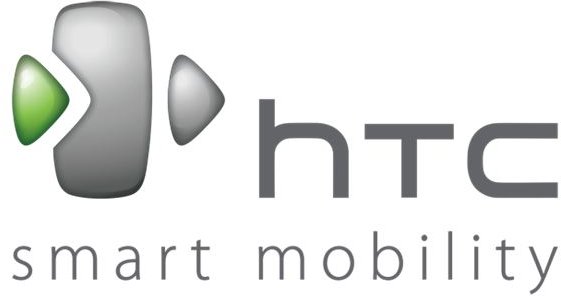 but it also has HTC's proprietary overlay, Sense UI running on top. HTC's Sense UI gives Android a fresh, easy to use look and adds a bit of flair to the phone. Sense UI, however, does not interfere with the user interactions, but actually helps. Sense UI actually ranks as one of the better third party overlays for use with Android, as it rarely causes any lag and still provides a solid, easy to use interface that's also attractive.
In addition to being able to use the touchscreen, note that the HTC Aria has the optical trackpad, which is fairly unique in the Android world. Though many people will avoid using the trackpad, it was actually pretty handy when browsing and scrolling without covering the screen. It's an optional piece of design that helps with navigation but you either like it or you don't. Luckily, if you don't like it, you can just avoid using it.
Hardware and Software (3 out of 5)
The HTC Aria lacks a bit in this department. Unlike its competition, the HTC Aria only has a 600 MHz processor, unlike the 1 GHz processors that its competitors have. However, don't let this fact deter you from trying out the HTC Aria. The 600 MHz processor was surprisingly powerful, able to run multiple heavy applications with no noticeable lag. HTC somehow made the Aria able to handle just the same type of stress that phones such as the T-Mobile Nexus One or Motorola Droid handle.
HTC's Sense UI lays on top of Google Android 2.1, and as explained in the User Interface section, there are no problems caused by the third party overlay. One thing, however, that hurts this phone is the fact that AT&T has actually limited the Aria from being able to install third party applications outside of the Android Market. Unlike other Android powered devices, you cannot scan a QR code and install an application, a very limiting aspect caused by AT&T.
Features (3 out of 5)
The HTC Aria comes packed with a 5 megapixel camera similar to its competition. The camera takes fine pictures and is a suitable replacement for a point and shoot camera. It can also record video which is a nice addition, and the recordings aren't half bad either for a mid range smartphone. The quality of the video is comparable to videos captured by the Samsung Captivate and Epic 4G.
The other features that the Aria offers are the standard set offered with Google Android, only with the hurdle that AT&T implemented with the blocking of non-Android Market application installations. It comes packed with AT&T's navigator application but that has a monthly fee and it may be better for you to just use Google Maps, which is the free alternative.
The Verdict (4 out of 5)
Overall, for a mid range smartphone, the AT&T HTC Aria ranks as a solid 'Good' phone. It may not be the most powerful smartphone in the market, but for the target audience that AT&T is aiming for, the Aria does its job well. With its small form factor, fairly powerful hardware, along with Android and HTC's Sense UI, the Aria is a great find for you if you're looking for a mid range smartphone.