Review of the HTC EVO 4G: A Feature Packed Android Smartphone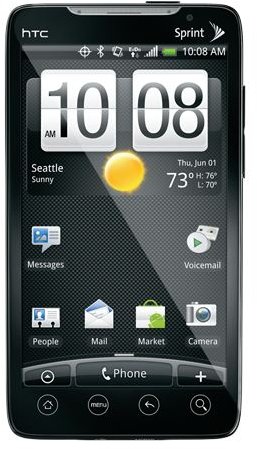 It has been a good year for HTC and their success has largely been driven by sales of their Android smartphones. They have been releasing phones at quite a rate and the latest high end offering to hit the stores is the HTC EVO 4G. This gorgeous smartphone offers amazing features wrapped up in a stylish package. It's not cheap but people who demand a little more will find plenty to get excited about. It should come as no surprise that the HTC EVO 4G was the biggest selling launch day phone on Sprint.
Design (5 out of 5)
The HTC EVO 4G comes in black soft-touch plastic and it offers great build quality. The sturdy surround creates a frame for the dominant screen which has a row of four touch sensitive shortcut keys beneath it. There's even a little spring-loaded kickstand on the back so you can prop the phone up on your desk to keep an eye out for incoming messages or for watching movies.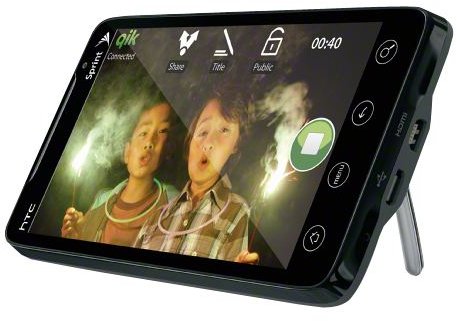 The phone measures 4.8 inches x 2.6 inches and it is 0.5 inches thick. It weighs a fairly hefty 6 oz with the battery. The TFT LCD screen is 4.3 inches with a resolution of 480 x 800 pixels and it supports capacitive multi-touch.
The power button and a 3.5mm headphone jack can be found on the top. There's a micro-USB port and an HDMI port on the bottom. The volume keys reside on the right hand side. On the front there is a 1.3 megapixel camera for video calls and on the back you'll find an 8 megapixel camera with dual LED flash. There's also an inlaid chrome HTC logo on the back, a speaker and of course the kickstand.
It looks extremely stylish and it is highly functional too. The mixture of black and silver with some red highlights beneath the kickstand and round the camera lens works beautifully. The only obvious omission is a dedicated camera button.
User Interface (5 out of 5)
Fans of HTC know all about the excellent Sense UI which sits on top of the Android 2.1 operating system (soon to be updated to Android 2.2). Browsing through the various menus is easy and you have seven home screens to play with. You can configure the phone exactly as you like with easy to place widgets and shortcuts for all your favourite apps and games. You can also set up favourite contacts with a default action so you can call your partner with a flick of the finger and a single press.
The touchscreen keyboard offers decent feedback and it also supports auto-correction and predictive text. If you haven't used one before, you'll soon get used to it. If you are finding it difficult simply switch to landscape orientation for a larger keyboard. To allow for faster navigation you've also got the four touch-sensitive keys beneath the screen – Home, Menu, Back and Search.
Features (5 out of 5)
When it comes to features the HTC EVO 4G has got everything. For a start there is the support for the new network standard 4G. This is limited in terms of availability right now so if you don't live in the right place it probably won't make a difference to you. Going forward it's going to make movie downloads far faster and web surfing speeds will be vastly improved. You can even use the HTC EVO as a Wi-Fi hotspot for other devices. This means you can share the data connection with up to 8 other devices, so as long as you have your phone you can get online with your laptop. Check out our HTC EVO Tethering Guide for more on that.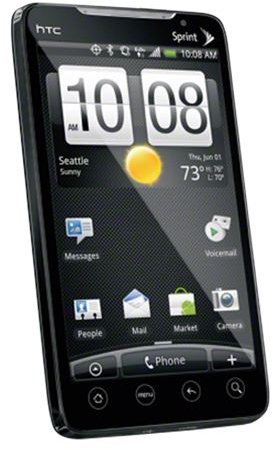 The HTC EVO also supports 3G, CDMA 800/1900MHz, EVDO Rev A, Wi-Fi (802.11b, g or n) and Bluetooth 2.1 so there are no problems with connectivity. The phone is lightning fast for web surfing and you can set up email or access social networking accounts with ease.
It is powered by the 1GHz Snapdragon processor and you've got 1GB ROM (358MB free) and 512MB of RAM. It also comes with an 8GB microSD card which is fitted underneath the battery. You can upgrade to a 32GB card maximum.
The phone supports GPS and A-GPS and it has a Digital Compass. You'll find that Google Maps comes pre-installed and it should cater for all your navigation needs.
For entertainment the HTC EVO can handle various audio and video formats and it has a built in FM radio. The rear speaker and kickstand make it ideal for watching movies and you can always plug in headphones or use a Bluetooth headset.

The 8 megapixel auto-focus camera offers an improvement over the 5 megapixel version in the HTC Desire, but even with the dual LED flash it is tough to get great pictures every time. Any motion in the subject is going to result in blurry results and since there's no quick camera access you're going to struggle to capture spontaneous moments before they pass. The front facing 1.3 megapixel camera should be ideal for video calls but this is still relatively new tech, so few people use it (that will change over the next couple of years though).
For video recording you can capture HD footage at 720p and the HDMI out port allows you to plug it straight into your HDTV to watch the results. You can select MPEG 4 or H.264 output but it doesn't look great and certainly doesn't match the standard of a stand alone HD camcorder. Still, for a phone, this is impressive.
Since the HTC EVO is an Android phone you'll find tons of great apps and games at the Android Market.
Performance (4 out of 5)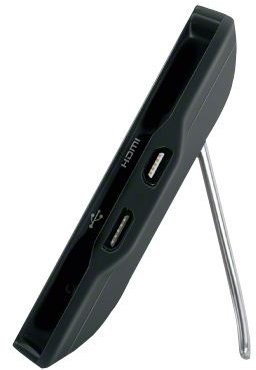 The call quality is excellent so you shouldn't have any problems there. The Sense UI is fast and responsive and there is no real lag to be found when navigating the home screens or running apps and games. Similarly, web access is fast; if you're using 4G it is super fast.
Smartphone owners will be used to daily charging but if this is your first high end phone you may be surprised at how quickly the battery can drain. It's a 1500 mAh battery and you should get at least a day's worth of heavy usage before you have to recharge. You can extend the battery life by switching off features you aren't using and making sure you use a Task Manager to shut down apps and games. It should last a good bit longer if you only use it as an actual phone but that would defeat the point of getting a high end device like the HTC EVO 4G. For more tips check out how to extend HTC EVO battery life.
Verdict (5 out of 5)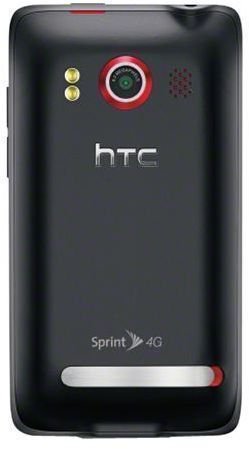 Currently the HTC EVO 4G is a top contender for the best Android phone on the market. It is expensive and when you factor in a contract and data usage, especially if you aren't getting full advantage out of the 4G functionality, then it may seem overpriced. For people who want the latest features and are likely to use them the HTC EVO 4G is definitely worth investing in.
It is easy to see why HTC is performing so well at the moment. This is a stylish smartphone absolutely packed with features and it is liable to remain a top device for some time to come. If you've got the budget then go buy one!
If you do get one then be sure to check out the best HTC EVO accessories.
References
This post is part of the series: HTC EVO
Learn about the new HTC EVO and how to take advantage of all the benefits the EVO has to offer.