HTC Hero Guide -- Setting Up Your Phone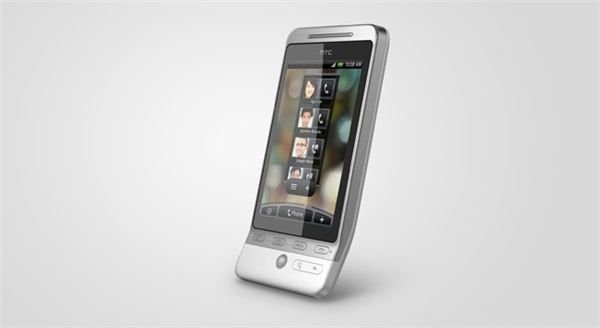 An Amazing Phone, Fantastic Interface – Just a bit slow
The HTC Hero has been out for a while now but it is still an excellent choice if you're just entering the world of smartphones. HTC's Sense UI (user interface) is an easy to use and highly-customizable interface and the fact that the phone has GPS, Wi-Fi, and is app-enabled means that there are endless possibilities for its use. This being said, the hardware on this phone is not the fastest while the software was built for a faster phone (they use the same software on their newer phones, the Incredible and Evo). However this is not a problem. You only have to do a few tweaks and you'll be loving your phone in no time (which I talk about in part 2 of this series)
To get you started here are a few hints, tweaks, and guides to help you get the most out of your HTC Hero.
Setting up your Accounts
The first thing you need to do is to get on the Google train. To even activate the phone you need to have a Google account. But don't just get the account then ignore it. You have a Google phone. Just like when you have an iPhone and Apple expects you to utilize its services, Google provides intense integration for its services into the phone–and these services are powerful and well worth getting to know.
First off, it is good to know that Gmail can act as your hub away from your cell phone. Your Gmail contacts are automatically synced with your phone (and vice-versa) so if you want to filter through, edit, or delete contacts on your phone you can do this on a computer where it is easier.
Secondly, if you want to have your Gmail handle your other email accounts you can do this as well. Again, set this up using Gmail at your computer. Open up Gmail and select Settings (top right corner) < Accounts and Import < Import Mail and Contacts. Then follow through the instructions. This will send all your email to your Gmail account which will then be sent to your phone. From that area you can also select which email address your Gmail mail is listed as sending from.
Lastly, Google Calendar is an incredibly functional and helpful Calendar that will allow you to keep your calendar with you everywhere you go. Try it out. Again, it exists outside of any specific hardware so you can look it up anywhere and any changes you make on your phone will show up on your computer and vice-versa.
Also, to make the most of the phone you should allow it save your passwords for easy access. Go ahead and set up the accounts you'll use a lot. Input your information for Google Checkout, Facebook, Twitter, Amazon, and any other service you use so that you don't have to type it in each time, which can be cumbersome.
Of course no HTC Hero guide would be complete without mentioning security. Be sure to set up the security. You can do this in Menu > Settings > Security > Require Pattern. This sets up a pattern for you to have to input any time you want to use the phone. If possible keep the "Use visual pattern" off for more security. As long as you change this pattern frequently and don't choose obvious ones it is an effective means of protecting your phone.
Customizing the Interface
The HTC Hero is set up with 7 "home screens" with the little house button bringing you back to the center screen. These screens can be customized any way you want. To move icons around simply press and hold them until it vibrates then you can drag them around or delete them. To add new ones you can either press and hold a blank area or you can press the "+" on the right side and select from a list. There are any number of Shortcuts (to programs, webpages, Gmail labels, people, music playlists), HTC and Google Widgets, and even Folders you can place as icons on your various home screens.
If that isn't enough customization for you HTC offers what is called "Scenes". This allows you to create completely different setups of all 7 screens. You can then switch back and forth between them quickly by hitting Menu > Scene > (whatever scene you want). Just be sure to save your Scene before switching (I lost mine while writing this HTC Hero guide by selecting a new scene then hitting "Cancel.")
This post is part of the series: Guide to Getting the Most out of the HTC Hero
Just get your new HTC Hero? It is an amazing phone but can be a bit overwhelming at first. Here is a guide to getting your phone optimized so that it will become an incredibly powerful tool to improve your life.