The HTC Arrive vs Samsung Epic - Which is the Choice for Me?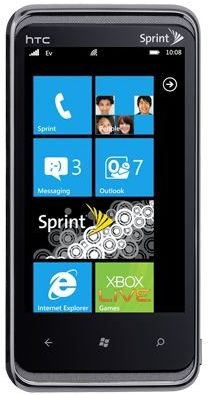 Choosing a smartphone for all of your cell needs can be tricky. Many people, like myself, don't just use a cell phone for the simple task of calling someone. For me, a smartphone is a video player, a gaming system, a PDA, a music player, and lately, a note taker and even a quick word processor. And with the new generation of smartphones coming out, chosing the one for you can be a difficult decision.
Here, I'll take a look at two popular choices - the HTC Arrive and the Samsung Epic from Sprint.
Operating System
The Arrive and the Epic are very nice phones, however, they have their differences. The first is the fact that the Arrive is a Windows 7 phone, while the Epic boasts the latest version of the Android OS. Both, however, come with 1GHz processors, and they both have full slide out QWERTY keyboards.
OS wise, your use of either an Arrive or an Epic could depend on how you plan on using the phone. While most smartphones are easily interchangeable in both the workplace and the home, how you use them can sometimes determine which phone you get. For instance, a Windows phone can easily merge with your other Windows applications, like Office. There's also the bonus of being able to access your XBOX Live and Windows Live accounts with the Arrive.
The Epic is of course one of the popular smartphones carrying Android, which is a Google platform. So you can access everything Google on your Android phone and with the new updates, plus the new social network from the search engine giant, connecting to Gmail, Google Talk, and Google+ is completely seamless.
Memory & Battery
In terms of memory, the HTC Arrive shines. With 8 GB of internal storage, 576 MB RAM, and 512 MB ROM, it beats out the Epic's 512 MB RAM and ROM. However, the Epic does come out on top simply for its 32 GB of external storage, something the Arrive can't top, as it doesn't offer the ability to employ a SD card in any form.
Battery life on any smartphone is quirky at best. In this case, the Arrive actually does a much better job of lasting longer than the Epic at a little over 21 hours without needing to be plugged in. This is perfect for those mobile users who are always on the go, with no possible chance of stopping to charge the phone.
4G vs 3G
One of the major selling points for the Epic is the fact that it is a 4G phone, in that it can access both 3G and 4G data connections. This is a strong feature when compared to the Arrive, which doesn't have this option. What does this mean? Well, if you are in a 4G area, you are able to get faster data connections than 3G or even wireless data transfers.
4G is still in its infancy, so not every area will have access, however, it is a popular alternative to 3G, so you can pretty much expect that areas will grow to have more and more of this type of cover. The Arrive does not feature 4G, which can limit users in areas where 4G is available or will be coming soon.
Display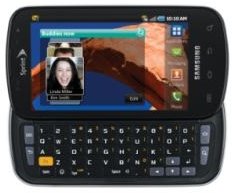 The Epic easily wins this round, with its Super AMOLED touch screen, while the Arrive only has a TFT LED, which falls short in the age where the display is a major feature in regards to viewing great videos or pictures from the camera or YouTube. And speaking of the camera, the Epic again wins in this.
Though both come with a 5 megapixel camera, 3x digital zoom, geographical tagging, and face recognition, only the Epic has a front facing camera, which is great for those face to face calls, or even for taking pictures of yourself.
Price & Carrier
Luckily for current Sprint customers, both of these smartphones are offered by the cellular provider. The Epic is cheaper by $50, starting at $149.99 while the Arrive hovers around $199.99. Both of these phones are offered at these prices with a two year contract with Sprint.
A downside to anyone purchasing either of these phones is the $10 extra data fee that every smartphone on Sprint is subjected to. This is a bit of a bummer when you consider that the HTC Arrive isn't equipped for 4G, which can be annoying if you live in a very good 4G area. But if you actually use the data you are paying for, you don't have to currently worry about any data caps – Sprint's currently the only cell provider that still allows for unlimited data.
So Which Should I Get?
I'm biased in that the Samsung Epic was the phone I would have bought and plan to get when my phone upgrade comes up. Needless to say, I ended up getting the little brother, the Transform instead. Slightly bigger than the Transform, the Epic wasn't too big for my little hands, though the Arrive is slightly heavier than the Epic.
In terms of Windows Phone 7, the OS is still trying to find its feet among the influx of iPhones and Android phones. In fact, a recent report stated that Android phones had managed to move past Apple to make them one of the most popular smartphones to buy. One area where the Arrive is currently lacking is mobile apps, something that captivated and propelled both the iPhone and Android.
Not to say that Windows 7 mobile doesn't have any apps, but there's a much larger variety for iPhone, Android, and even BlackBerry than there is currently for Windows 7 phones. And again, if you're a heavy Google programs user, an Android phone will work wonders for you, both in business and in the home.
References