Qik Android App Review: Stream Videos from Your Phone
What is it?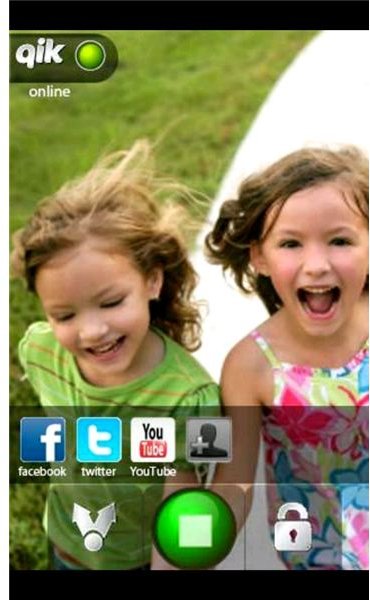 The Qik Android app basically lets you do two things - capture special or spontaneous moments on video using your Android phone and share the moments live or any time later with anyone your choose - online. Android Qik is a convenient and easy way of sharing interesting moments that can happen any time, anywhere. Since your Android phone is always with you, the Qik Android app comes in handy by letting you save your video to an online video gallery even before you finish capturing the special moments.
This Android app lets you share videos you captured with anyone you choose - either with a single family member, group of friends, or broadcast it to an entire community. The app offers many sharing options as well. You can either share your videos by email, SMS, Twitter, Facebook, YouTube, on your blog, through your own video gallery on Qik.com or directly to another mobile phone.
What's so good about the Qik Android app is the fact that it lets you share your video live as you capture an event while it is happening or save it and then share any time later at your own convenience.
Qik Android App - Cool Features
There are 21 cool reasons why you will love using the Qik Android app. Each of these features are self-explanatory so you can just scan through the list below:
Record mobile video
Video are saved automatically
Real time video streaming
Chat with friends as you stream your video
Location sharing
Share videos privately
Qik video sharing via email, or social networks
Qik video sharing via your Android phones
Video archiving feature
Videos are synced on your Facebook wall
Live updates on your Twitter account
Upload videos to YouTube
Watch your videos on your Android phone or computer
Offline video recording
Upload and share videos on microblogging sites such as Tumblr
HD video recording
Multilingual support
140 Android phones supported
Qik-in-touch sharing with your family
Brigthcove and VMIX integration for making money with your videos
24/7 technical support
Qik Android App - New Features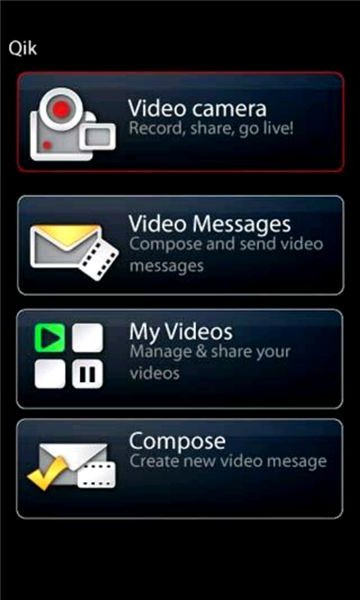 As if those 21 cool features are not enough, Qik recently rolled out some even more great features. One of these new features is two-way video chatting with your friends. This works great for Android phones with front-facing and back-facing camera. It allows you to share what's around you while video chatting with another Android phone user. Even better if your friend is using another Android phone with Qik installed. This new feature is currently only supported by some Android phones including the Sprint HTC EVO 4G, Sprint Samsung Epic 4G, T-Mobile My Touch 4G, and Samsung Galaxy Tab.
The other new feature is video mail which allows your recipient to view what you've captured in video no matter what device or phone network they are on. Even if they are not a Qik user, they will receive an SMS with a private link to the video.
Qik Android App - Our Verdict
If you want a quick and robust solution for streaming live videos as you capture them using your Android phone, Qik is by far the best solution. It's easy-to-use and will allow you to instantly stream or share videos with anyone you choose in no time as soon as you've installed the app on your Android devices.
Qik Android app is available now as a free download from the Android Market. You may download Android Qik using the QR code below.