What's the Best Remote Desktop App for Android
Tivo Remote
With the TivoRemote App, you can control your Tivo Series 3 and Tivo HD or Tivo HD XL device. You have the capability to remotely control your Tivo from anywhere using Tivo's Network Remote Control setting.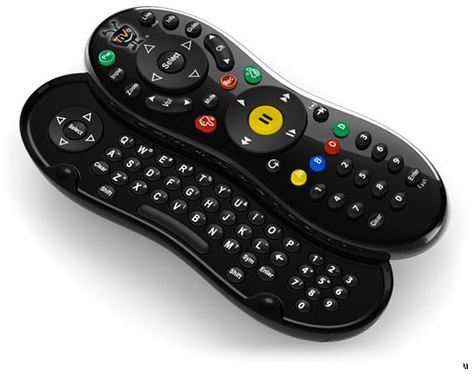 Here are some of its features:
It has a slide out keyboard, with a QWERTY format. It has a more powerful signal with built-in Bluetooth. The Wi-Fi feature provides an increased range and strength to accommodate setups. It can learn commands for power on or off, input, volume control, and provide a mute directly from the remote controls of your TV and receiver. There is a light sensor that automatically activates with a glow feature on backlit keys and keyboard. The installation and activation is very quick with a plug-and-play setup that users will find easy to work with. If you have Tivo this just might be the best RDP Android app.
Image: UberGizmo
Boxee Remote
The Boxee Remote App is a free backup remote if you use BoxeeTV or XMBC as your means of streaming television and movies from your computer. The app works with either XBMC or BoxeeTV. You can navigate by using buttons on the touchscreen. You can use your phone's trackball or enter text with the keyboard. It can show the thumbnail, title, and time of the item currently playing.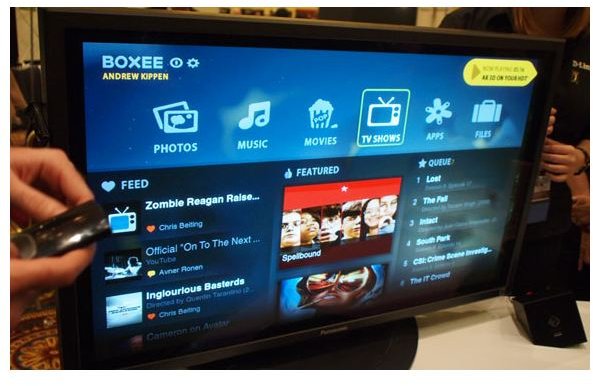 .
Image: Electric Pig
Remote Droid
This app changes your Android phone into a wireless keyboard and mouse. There are two components that make it work, the RemoteDroid App on your mobile phone plus a server application for your computer. It is an easy app to install. All you do, is get on a Wi-Fi network, install the server application on your computer and enter an IP address into the phone. The app is free, so you will have that much more money towards a custom home theater PC.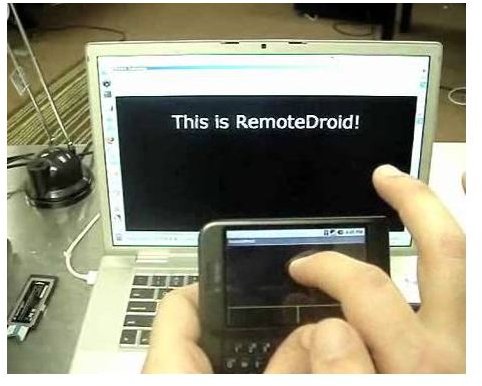 Other Features:
It has touch-screen mouse control. There are two onscreen mouse buttons, including right-click / control-click functionality. It is available in either landscape or portrait mode. It works with any Wi-Fi network system, and no Bluetooth hardware or adapters are required. It is compatible with different operating system: Windows, Mac, and Linux.
Image:MakeUseOf
SqueezeControl
SqueezeControl is a free Android app that lets you tap into and control your Logitech SqueezeCenter. It is useful, if not a handy wireless network music player. It lets you control Logitech SqueezeBox and Duet with volume and playback control features. There is also a fast incremental library search, and you can access Internet radio. You can also download songs / albums to your mobile phone.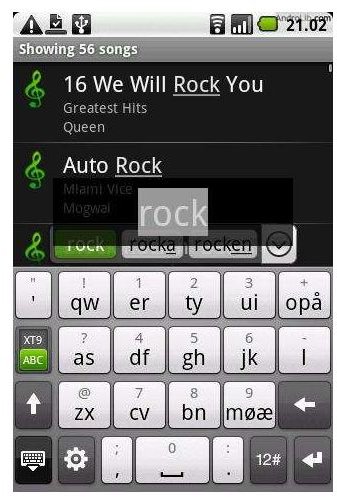 Image: Android Lib
GMote
This App is similar to RemoteDroid. The setup is easy. All you need to do is to install the phone app, plus the server application that resides on the computer that you will use. After it is set up, it becomes a wireless mouse and keyboard for your computer. GMote has organizational capabilities. After it gets music, movies, and other media, it arranges it all in easy to use folders. It also offers a remote control screen, which can control your media.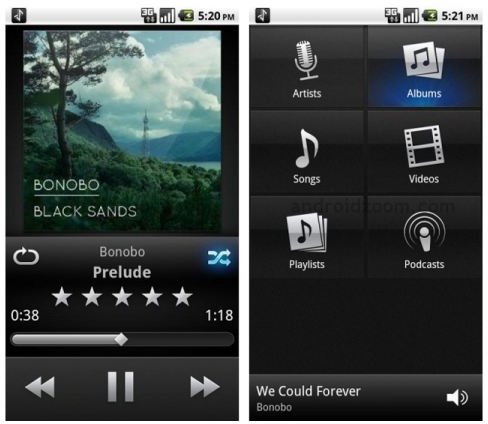 Image: EzineMark
See Also:What are the Best Android Applications?
Summary
We have looked at five Android Apps for remote control operations. They are easy to install and use and allow you to control a number of devices in addition to your mobile app. They are functional and frequently make working with the external device even easier.
It is hard to pick a winner among these five because some are exclusive to one device or another. The ones for controlling your computer remotely are Remote Droid and GMote, and both are equally good at doing their operations. The other three are good for the specific hardware device they are controlling remotely.
See Also: Ultimate Android Apps
Source: