Best Android Phone of 2010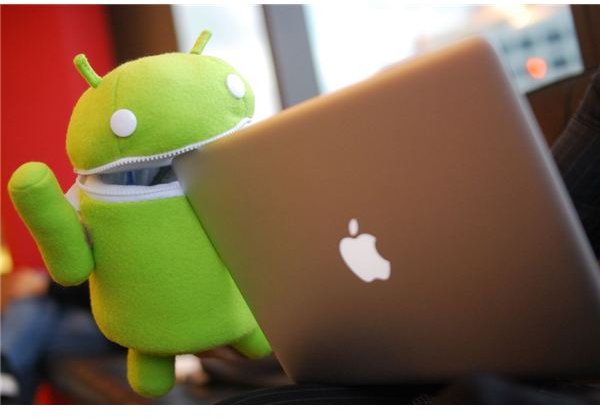 Introduction
2010 saw the largest growth of the Google Android platform since its release with the first Google phone back in 2008, the T-Mobile G1. Part of the growth can be attributed to the open nature of Android and the hackability and ease of gaining root access. Today, there are millions of phones running the little green robot and nearly 100,000 apps in the marketplace. Android officially represents the largest challenge to the Apple iPhone and iOS!
Photo by: laihiu
The Contenders
There are many solid Android phones on the market, but these are the best from each provider. Join as we seek out the best Android phone of 2010.
Verizon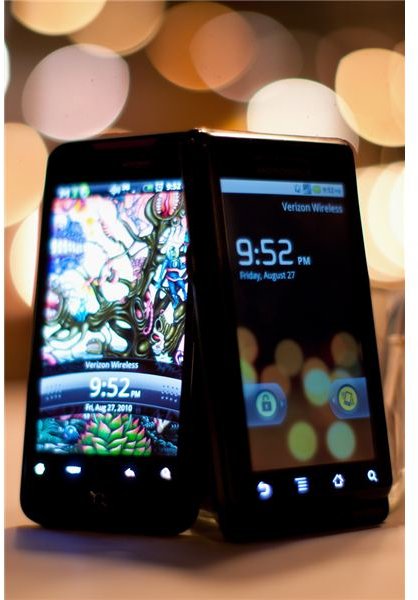 Since jumping on board with the Motorola Droid in 2008, Verizon has shown its commitment to the platform with many notable phones.
The Motorola Droid 2 (aka Milestone 2) picks up where the first QWERTY Droid left off with performance improvements (1GHz processor, 512MB RAM, battery life) and Froyo 2.2.
The Droid X has a larger screen than the Droid 2 (4.3" vs 3.7"), a better camera (8MP vs. 5MP), and is thinner and lighter overall since it lacks the slide-out keyboard. They both have the same 1GHz TI OMAP (3630) CPU, GPU, and 512MB of RAM.
HTC's Droid Incredible is in a word, incredible. It is fully loaded with a second-generation 45nm 1GHz Snapdragon CPU, 512MB of RAM, 8MP Camera, and a beautiful 3.7" AMOLED display.
Samsung's Fascinate is built upon the venerable Galaxy S platform. It features a 1GHZ Hummingbird CPU, 4 inch Super AMOLED display, 512MB of RAM, and a 5MP camera. Is it enough to spoil the Verizon "Droid Does" party?
Photo by: Robert Bejil Photography
Sprint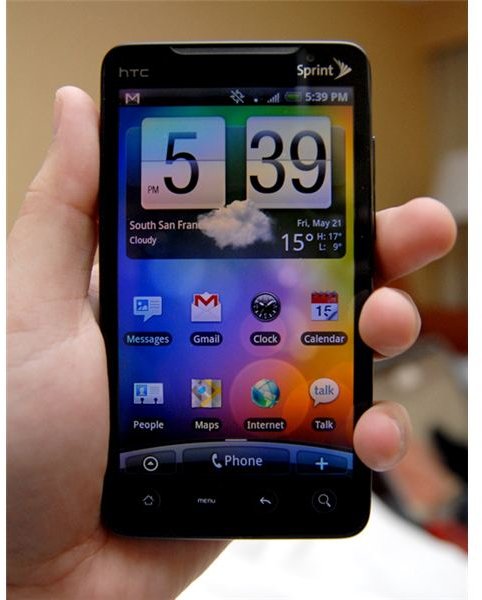 Sprint is relatively new to Android, but they have had a few of the fastest phones of each generation and currently have the nation's only 4G WiMAX network and 4G phones.
The HTC Evo 4G is the world's first 4G WiMAX. It is nearly identical to the HTC Droid Incredible in specs except that it has a 4.3" WVGA LCD and is a bit heavier.
The Samsung Epic 4G is the second WiMAX phone and looks to threaten the Evo 4G. Does it have what it takes? At $250 it would seem so. It runs on the Samsung Galaxy S platform and has a 4" Super AMOLED display with a sliding QWERTY keyboard and front-facing camera.
The Intercept is a budget dual-band (US Only) Android phone at $99.99. It replaces the popular Samsung Moment and runs on a 667MHz processor. It features a slide-out keyboard, 3" LCD, and Android Éclair 2.1.
Photo by: closari
T-Mobile USA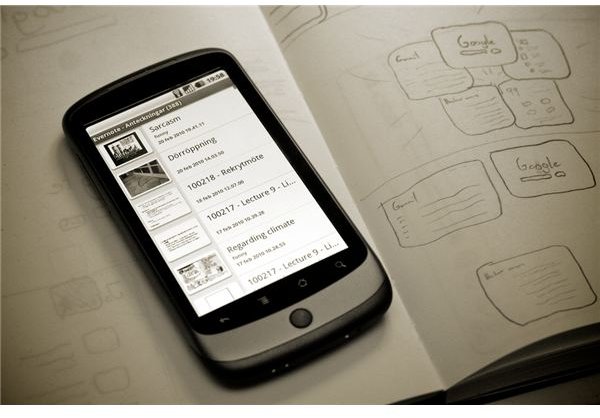 As previously mentioned, T-Mobile was the first provider to release an Android phone and they too have been solidly behind Android. Currently, they are expanding their 3G (HSPA+) network and deliver the fastest speeds without needing to upgrade to 4G WiMax or LTE (although they promise it is coming).
Google's (HTC) Nexus One (N1) is Google's flagship smartphone sold exclusively by them. It runs on the first generation 1GHz Qualcomm Snapdragon CPU (8250) and features 512MB of RAM, a 3.7" AMOLED display, and a 5MP camera. While it is no longer sold at $179 on contract, $529 unlocked, it can be found for about $400-$500 on eBay or craigslist. The N1 is a hacker's delight with its unlockable bootloader which allows developers to take part in the Android Open Source Project.
Samsung's Vibrant is the newest Android phone on T-Mobile. It too runs the Galaxy S hardware and is nearly identical to Verizon's Fascinate (1GHz Hummingbird, 512MB RAM, 4" Super AMOLED screen, etc.) with the exception of a camera flash.
HTC's MyTouch 3G lineup (including the first edition, fender limited, 3.5mm, and slide editions) is essentially an updated T-Mobile G1. It runs on dated hardware and a Vibrant or the upcoming G2 (see below) should be considered before this.
Photo by: Johan Larsson
AT&T Wireless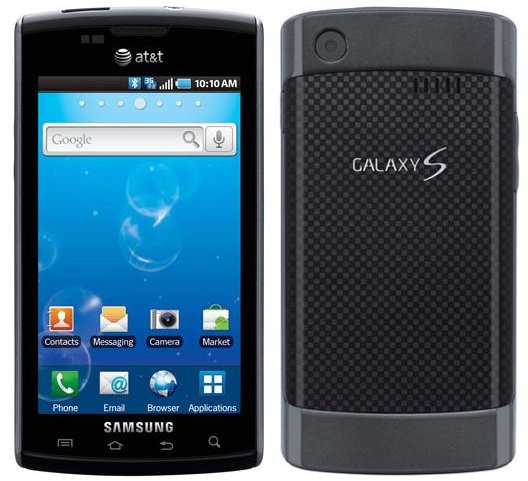 AT&T has been relatively slow in adopting the Android platform. Understandably so since they are the only carrier for the iPhone, but times are changing and they are slowly beginning to join the fun with a few entry level and a couple of top of the line phones.
The Samsung Captivate as you can probably guess by now runs on the Galaxy S platform and is identical to the T-Mobile Samsung Fascinate.
Sony Ericson's Xperia X10 flagship Android phone is a solid phone featuring a 1GHz Snapdragon processor, but is nothing extraordinary. Compared with the Captivate, its lackluster display, UI, and internet browsability cannot compare, even if it is $50 less. If a good camera is important to you, the X10 features a decent 8MP camera with auto focus and LED flash. It works well in low light. Unfortunately, the video recording capabilities aren't that great and overall its camera isn't enough to make it anything spectacular.
AT&T's Nexus One is identical to T-Mobile's with the exception of the UMTS 3G radio frequency it operates on.
The HTC Aria is another budget dual-band Android phone. It has an older mid-range processor, but does have some higher-end features like a 3.2" display, 5MP camera, and a nice physical design.
There Can Only Be One Winner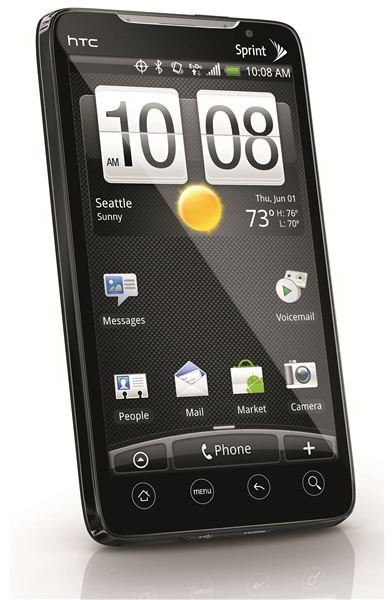 So, the $200 question is, which is the best Android smartphone of 2010? Our money and the award would have to go to the HTC Evo 4G for Sprint. It is the clear winner for its 4G WiMAX support, 4.3" display, 8MP camera with 720p HD recording, front-facing camera, and media capabilities (like HDMI). All around, it is a beautiful and speedy phone.
The big winner is also Samsung. More specifically, the phones based upon the Samsung Galaxy S platform with the speedy 1Ghz Cortex A8 Hummingbird CPU. Samsung has managed to release the same core phone with every major US carrier and it has done well, selling 1 million units in the first 45 days thanks to heavy promotion. If the Galaxy S is to your liking and you're trying to decide, the Sprint Epic 4G is the best phone and the Fascinate from Verizon is the worst since there are definitely better Droid phones for the money.
Another thing to note is that, with the exception of a few phones from the previous generation (Samsung Intercept, HTC MyTouch, and the HTC Aria), all of the phones listed here are excellent in their own right. I wouldn't hesitate to use any of them and neither should you. They are all priced competitively around the $200 mark and can hold their own against any other smartphone (Blackberry, Palm, or Windows Phone 7) or an Apple iPhone with iOS. This just goes to show the number of top-notch Android phones on the market and the variety of awesome devices.
Bottom-line Winners by Carrier (Sorted Overall):
1st Place Sprint: HTC Evo 4G (Samsung Epic 4G, a close second if you want a physical keyboard)
2nd Place Verizon: HTC Droid Incredible (Motorola Droid X, a close second)
3rd Place T-Mobile: Google Nexus One (Samsung Vibrant second)
4th Place AT&T: Samsung Captivate or Google Nexus One
The Future of Android
So what does the future hold for Google's Android operating system and Android phones and devices? Good things you can be certain. Before the year is up, we will see another major release of the Android OS and more new phones!
Gingerbread
Gingerbread is Google's next release for the Android OS. Dubbed version 3.0, it promises performance enhancements and unified support for a variety of new devices including higher-resolution Android tablets.
T-Mobile G2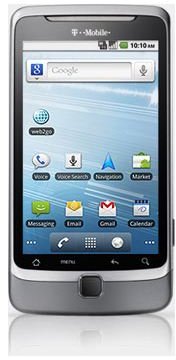 The G2 is looking to follow the release of the G1, which started it all back in 2008. From what we know, the G2 will not be all that revolutionary, but it will pack a strong punch and will probably be T-Mobile's premier Android phone running on its exclusive HSPA+ network. Early specs show it is among the fastest phones running at 800 Mhz, has a 4.3" touchscreen, and slide out keyboard. While it's not 1Ghz, it's no slouch either. It is currently on pre-order for $199 from T-Mobile.
More new phones and devices in 2011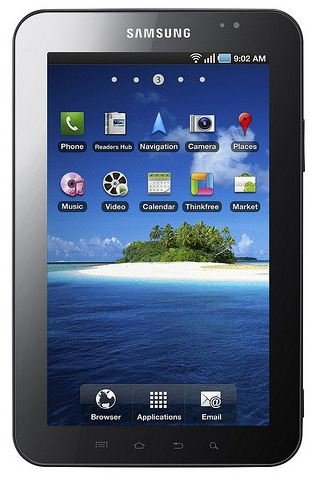 Google's Android may have come a year after the Apple iPhone, but we're just getting the party started! Future expansion of Android will be seen with new phones, tablets, dual-core processors, efficiency improvements, and OS enhancements. If 2010 is any indicator, 2011 looks like it will be an exciting year for Android, especially with the evolution of 4G as providers upgrade their networks to unheard of speeds. Look for new devices from HTC, Samsung, Motorola, and Sony!