Android Smartphone Privacy Guide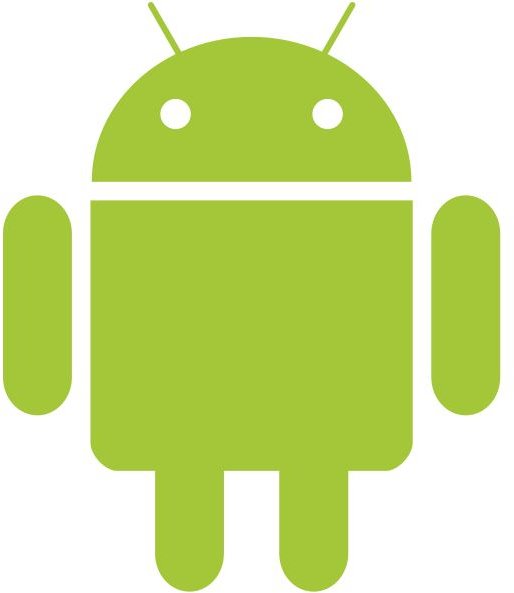 Retaining control of your privacy is an increasingly challenging task, with the possibility of your location and movements being tracked by apps and mobile phone manufacturers, the chance of unauthorized snoops reading your messages and the likelihood of receiving spam emails, text messages and unsolicited phone calls.
This last threat is a particularly troublesome one for owners of landlines and increasingly mobile phone owners are being targeted by sales calls which you might like to avoid. It might not even be a sales call – you might have someone calling you that you don't wish to speak to.
Fortunately there are plenty of ways of managing and blocking calls and protecting the data on your Android phone from prying eyes…
How to Block Calls on your Android Phone
The first thing you will need to learn is how to block calls on your phone. There are various ways in which you can do this, from simply hanging up to employing third-party apps that manage incoming calls and divert specific, user-selected numbers.
DrunkBlocker for Google Android - Block Your Own Drunk Dialing
Conversely, if you're prone to making a fool of yourself after too many drinks, you might be more interested in software such as DrunkBlocker. This is an Android call blocking app with a difference – you can use it to block outgoing calls, useful for anyone with a history of calling lost loves after too many drinks, or celebrating a football win by calling a random phone number in the opponent's territory…
Hear Who's Calling Before You Answer
You might feel that call blocking isn't your style, and if this is the case or you have left your phone over the other side of the room, there are several useful apps that will read out the name of the caller so that you know who is trying to get in touch before you make the effort to answer your phone.
SpoofApp Review for Google Android
If you're wary of keeping your phone number private then you should be aware that many mobile networks offer this facility, but note that some people will not accept calls from withheld numbers. A way around this is to use software such as SpoofApp, which allows you to substitute your number for a fake one!
How to Block Junk Email on Android Phones
It's not just calls that you will want to keep a lid on, either. If you have email configured on your Android, the chances are that you will want to control the volume of spam (unsolicited email messages) that you receive. How easy this is depends on how you receive emails on your phone.
Will Loky Keep Your SMS Text Messages Secret?
Keeping on top of your SMS messages is always a good idea, if only to effectively manage space on your phone. What you certainly don't want to happen is for someone to happen across your Android and discover some private messages. Loky is among the tools that can help with this, and it also offers the facility of hiding other data on your phone.
Loky Android App Review: Secret Address Book and Texts
While we're on the subject of Loky, different users have had different experiences of the app. This may depend on your device; Loky is certainly worth trying out, however, and has plenty of interesting features.
5 Reasons Why You Shouldn't Root Your Android Phone
As security risks to your Android phone go, rooting it – that is, affording access to otherwise restricted files and folders for certain apps to run as intended – is dangerous, and a definite security risk. Note, however, that this process may be necessary for some of the app suggestions listed here to work correctly.
Being aware of the threats against the data stored on your phone is very important. Having this knowledge will enable you to assess whether or not someone is interested in your activity, for instance. Some expensive apps are available to make this possible.
Is Your Smartphone Safe from Government Security Agencies?
You should also remember that while you can easily hang up on someone, your phone is basically a tracking device. As long as your phone is connected to a network it can be traced. BlackBerry, iPhone and Android devices have all been in the news in the past as being threats to the privacy of nations and individuals alike, so keep this in mind when you're behaving in a dishonorable manner.
How to Detect Android Tracking
Whether you or files are at risk of being tracked, hacked, uncovered, divulged to third parties or even used as blackmail material, you need to be aware of the ways in which your phone and your movements can be tracked. And let's face it – if they can track your phone, they can read your emails and securely hidden files.
How to Find Your Friends: Latitude for Android
The Google Latitude service is available as an app for Android phones, but you should be aware that this "where are you?" app makes use of various privacy-busting tools. Not only that, but if you're trying to avoid someone's calls, if you're both on Latitude it shouldn't take too long for that individual to track you down in person…
Best File Encryption for your Android Phone
Secure file encryption is one way of protecting yourself, although note that there are ways of forcing encrypted files. Naturally, breaking encryption will take time and likely require resources that are not readily available, so it still remains a choice method of keeping your private data safe.
Got Privacy? How Android Users Expose Themselves
Most of us feel that privacy is a natural right, but there are many who would contend this, mainly so that they might make a profit. Mobile phone companies, advertisers, government departments and security services would all contend this right, particularly as we're so adept at revealing everything anyway!
Top 5 Android Apps to Protect your Privacy
There are, of course, many apps available for Android users to use to protect their privacy. Before you choose the right app, however, you should be aware of the threats and the need to change your habits. Only then, with your preferred choice of competent call management, data hiding and general privacy apps, can you hope to be truly safe.
References