The Top 7 Most Unique Android Apps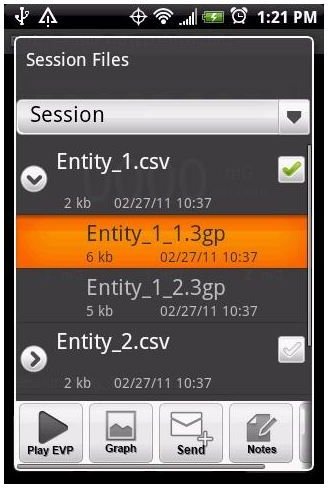 There are plenty of awesome, useful, and outright funny Android apps for mobile users, but the ones that stand out from the crowd are truly unique in every aspect. They might be quite handy, or solely designed for showoffs who want to flaunt every new app they have downloaded from the Android Market, but are nonetheless innovative and no other app can match their individuality. Here are some of the most unique Android apps that boast characteristics that stand out from the usual crowd of apps.
Entity Sensor Pro
You may have seen special EMF detectors on paranormal TV shows and would surely love to have one. Thankfully, there's only one app that's a cheaper alternative to EMF sensors carried on by ghost hunters all over haunted houses and hotels. The EMF (electromagnetic field) detector uses your phone's magnetic sensor to read and record strong magnetic fields around your home.
While it is uncertain whether this app will detect paranormal entities, it is certainly a fun app to experiment with and get data and graphs about electromagnetic fields. The app's EMF sensor is very sensitive and you will have to place it on a flat surface and wait for the meter to reach zero before making any readings and recording it. It also displays and records Electronic Voice Phenomenon and detects any anomalies in your surroundings. At $9.99, the app may be quite costly for some, but is worth the price and is quite a unique application.
Androidify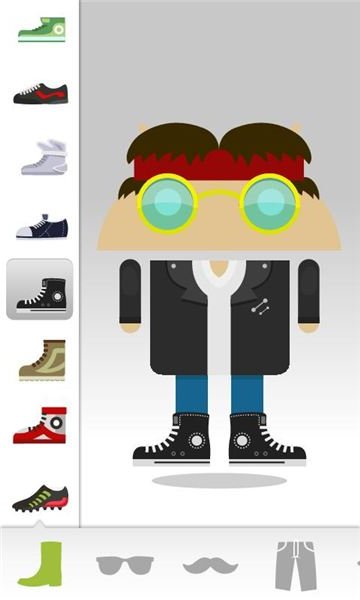 This fun app lets you design your own avatar by customizing the little green Android mascot. You can create "droidavatars" of your family and friends by adding various accessories, shades, hair-styles, eyes, and clothes. You can also stretch your unique avatar and shrink to make it tall or short. Once completed, you can share your Android avatar with your friends or can set it as your profile photo on Twitter, Facebook or your contact book.
Developed by Larva Labs and Google Creative Labs, Androidify is an excellent free application for those who want an avatar creator as unique as "faceyourmanga" or other avatar makers.
Wikitude World Browser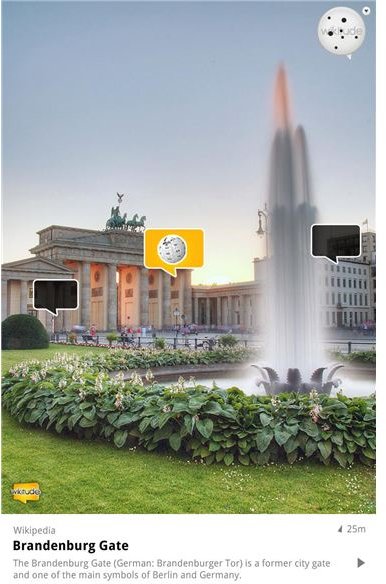 An augmented reality app, Wikitude World Browser is innovative in every respect. It allows you to explore your surroundings and find out what's around you. All you have to do is hold up your device and Wikitude will display interactive content and key information over real-life objects shown on the device's screen.
With your device pointed at any object in your surroundings, you will find tweets, Wikipedia articles, nearby restaurants and travel information within seconds. You can explore and identify places by pointing your smartphone at the sky or a landmark. Voted as the best augmented reality app in 2010, Wikitude World Browser is totally free. It provides accurate and location-based information and can be a very handy app for travelers who want to find more about the places of interest around them.
Floating Image
Ever since its launch, the Google Android platform has been a playground for developers who develop innovative and unique Android apps for users. Floating Image is one such app that's marvelous and exceptional in every aspect. This photo gallery application collects all images stored in your SD card and floats them gently on a virtual pond. This excellent effect makes you feel that the images are going farther away, like leaves floating away on a slight ripple in a pond.
Floating Image lets you zoom in by tapping on an image or view its source by pressing the image for a few seconds. While zooming in on an image, the rest of the photos in the background keep floating away from each other. The app also gathers image feeds from websites such as Picasa and Flickr and lets users put them up as background wallpapers on the homescreen. The application is a great alternative to your usual pre-installed gallery and is completely free.
Biowallet Signature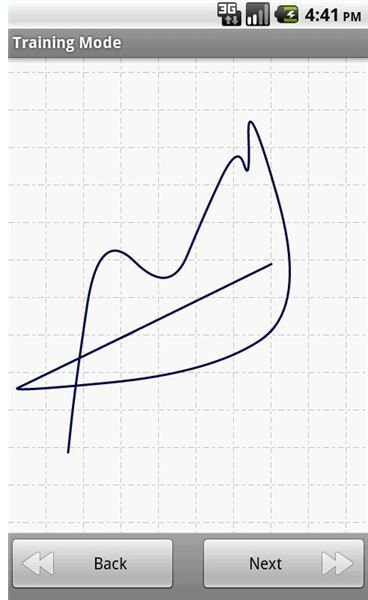 This one-of-a-kind password manager allows you to protect important documents, bank and credit card details, passwords and other sensitive information through a biometric authentication system that identifies the user's handwritten signature and only then lets him or her access the sensitive information.
To use this free app, you will have to register with the app first and go through a training mode to practice signing on the touch screen in landscape or portrait mode. The app will take six sample signatures and if more signature samples don't match, the app will request the user to sign once again. Once confirmed and a signature template is created, the application will then help you store sensitive documents and access them only after signing and following any other prompts. The information is not stored in the device but outside, assuring protection even if your device is lost.
Biowallet Signature encrypts information using an AES 256 bits military grade security system. Only your signature will decrypt information and give you access to your stored information. The most important feature of the app is that it is resistant to any infiltration, including brute force and dictionary-based attacks. Biowallet Signature is the only application with a solid biometric system and is certainly one of the most unique Android apps.
Gameboid GBA Emulator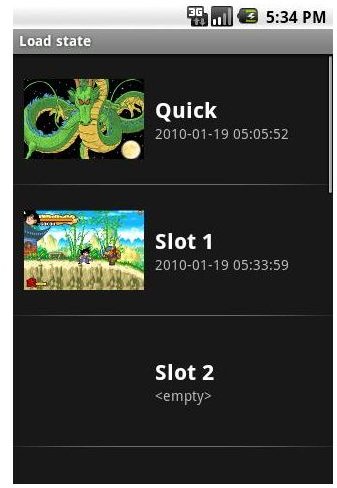 Go nostalgic by playing some of your favorite Gameboy Advance games on your Android device. Gameboid is basically an emulator that recreates the handheld gaming experience on your mobile phone. All you need is the ROM of your favorite GBA game and it will run the game without any lag or crashes.
There are very few GBA emulators out there for Android and some of them aren't up to the mark regarding game speed and sound. Gameboid is, by far, the best app that can run almost any game developed for the handheld console. The app's nice translucent on-screen keypad lets you control, shoot, select and perform other tasks. If you still love those pixilated GBA games, then Gameboid is the right app to play them on your Android device.
Gameboid GBA Emulator is offered at $4.99 in the Android Market.
Please note that it is illegal to download GBA ROMs. You must have the hard copy of the ROM before running the game on your Android device.
Camera Fun Pro
This application is one of the most entertaining and unique Android applications for photography enthusiasts. It uses a variety of Photoshop lenses to provide live effects on the screen before capturing an image. For example: If you want a sepia-toned photo, just select the "Sepia" lens, point your Android device at an object and preview the effect live before clicking a picture. You can then save the image on your SD card and share with your friends and families. There are over 20 fun lenses, including Neon, Oil Brush, Watercolor, Pixel and many more. The Point and shoot Photoshop lens is what makes this photography app innovative and distinct from other apps.
Camera Fun Pro is offered at $0.99 in the Android Market.
References