What is the Best Contacts App for Android Phones?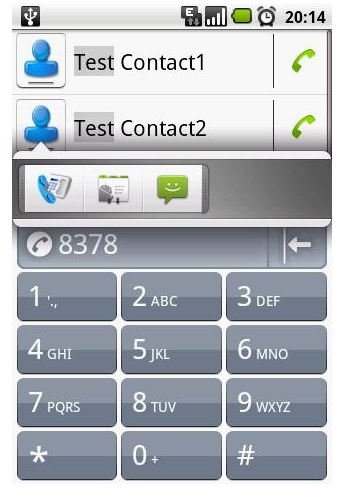 Contacts App for Android Phone
Android, iOS, and even the BlackBerry OS all have default contacts applications. Generally they are adequate for all intents and purposes, but for some reason some people are never contented and they want more from their contacts applications. So developers have answered the call and there are now loads of choices. With most of them being worse than the stock contacts app, choosing the right one becomes more of a trial and error thing. No matter how much you like your app, someone else will hate it and vice-versa. Here are the most commonly used contacts apps and one of them is my choice for the best contacts app for Android.
Dialer One (3 out of 5)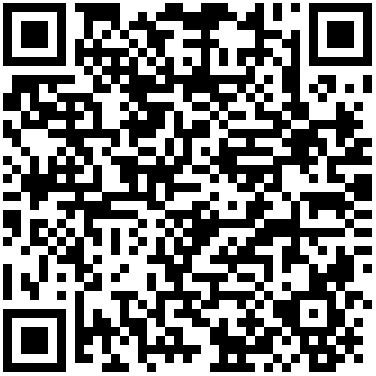 Dialer One has a unique way of showing the call logs. Instead of showing them in chronological order by default, it shows call log per contact so you can see how many times someone has called you so far. This can be useful to find out if your girlfriend isn't calling you enough, or if she is becoming like your mother… oh boy.
It sports the usual functions of a dialer tweaked to be its own unique feature, but it stil works the same way. However, the newer versions have a new authentication and permission system that involves the Internet which makes it somewhat unusable in certain situations. A contacts app should not have something like this as it only adds hassle for the user. (Price: FREE)
GO Contacts (4 out of 5)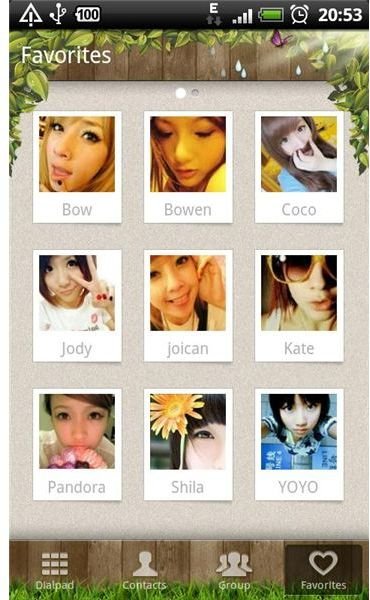 This is a nice looking app which you can apply themes to. The spring theme looks particularly nice and soothing. It's the usual contacts list with pictures of your contact. Along with the standard functions of an Android contact app like speed dial, backup, etc. What is nice about it is that you can drag and group contacts. You simply drag a contract into a particular group and it is automatically added into the group.
There is also a nice duplicate feature. No, it does not create duplicates but rather fixes them. The app looks at the duplicates based on names or phone numbers, and when it finds these duplicates, it will automatically merge them. A nice little trick, because I usually have trouble with duplicated contacts. (Price: FREE)
Phonebook 2.0 (4 out of 5)


Phonebook 2.0 is a very slick app with a nice and friendly interface. This is a contacts and social networkingapp all rolled into one. You can sync with a lot of social networking sites like Facebook and Twitter. Contextual information is displayed for each contact, giving you information on their location, upcoming birthdays, missed calls, and even status updates. Landscape is possible. You can also sync and backup your contacts. Contacts are automatically added to groups like most or least used, proximity, who is online, and who is black listed.
Carriers can even customize the app which they can provide to their subscribers. Because of its client-server architecture, mobile carriers can add new features and customize the interface without having to download a new version. (Price: FREE)
aContacts (3 out of 5)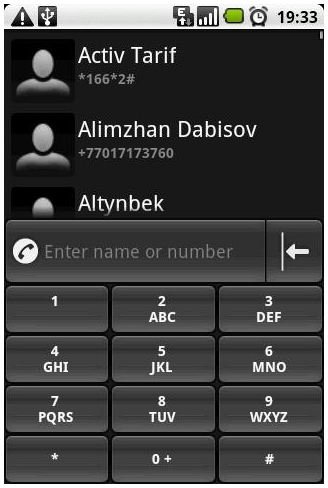 aContacts allow you to use T9 search on groups, names, and even companies. The app is a favorite of a lot of people because of the grouping of contacts and it allows you to customize which page the app displays first. But now the option does not work, it used to work in 1.5 so now people have looked for other apps because of that.
You have the standard search, advanced call logs, speed dial, and even callback reminders.
It's a simply styled app with a black and gray motif. It is not particularly appealing to look at, and everything looks so drab and lifeless. But that's just my opinion; other people seemed to like its looks. (Price: FREE)
Recommendation
We have two 4 star rated apps here so either of them could be the one you will call your favorite. But you might also have other thoughts on the matter. For me, the best contacts app for Android is Phonebook 2.0. It's sleek, stylish and pleasing to the eyes, and it has everything you need in a contacts app. But where it really shines is if you have an Android app development backround, you can add features to the app with their client-server architecture. I am not going cover that here since it is quite complicated, even for me, and I have some app making experience myself. Post a comment and let us know your choice of contacts app for your Android phone.
References