Guide to the Top Free Android Apps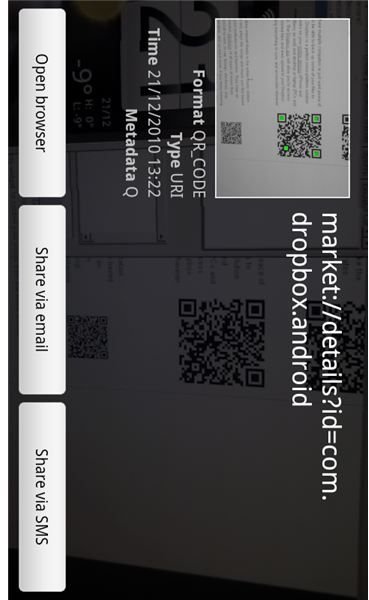 The Android mobile platform has become a major player in the smartphone market and there are thousands of apps to choose from. While the top iPhone apps continue to rack up impressive sales figures it seems that Android users expect a little more for free. Sales of paid Android apps simply haven't taken off in the same way. Luckily there are loads of great free Android apps.
It is worth noting that not every Android cell phone will be able to run every app out there, because of variable hardware specifications and versions of the OS.
We've all seen app round ups before and they often include apps that come as standard with most phones, for example Google Maps, Facebook, and Twitter. We'll skip those here and try to dig out some other free options that you'll be interested in.
Barcode Scanner

We'll start with Barcode Scanner because it is a terrific time saver that allows you to scan QR codes on your monitor screen and zoom directly to the app in question. You can also use it to scan product barcodes and find reviews or best price information. It's easy to use and proves to be the most convenient way to get your applications.
Awesome Drop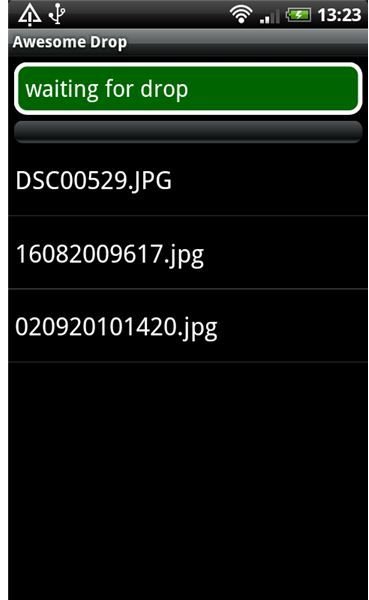 This is a great free Android application for quick file transfers. No need to sign up for an account simply install the app, navigate to the website in your browser, enter the pin code and drag and drop files to transfer them from your computer to your phone. Fast, simple and very useful.
Aldiko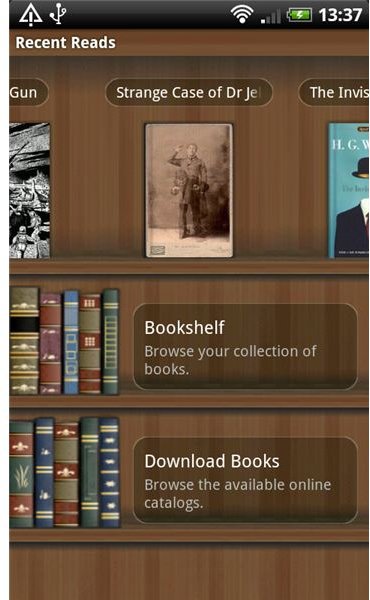 While reading on a mobile phone isn't ideal it is nice to have the option when you only have your phone on you. As far as the options go it's tough to beat Aldiko. It features a simple, streamlined user interface which offers access to thousands of free books. Well worth installing. Check out our Aldiko review for more.
Aloqa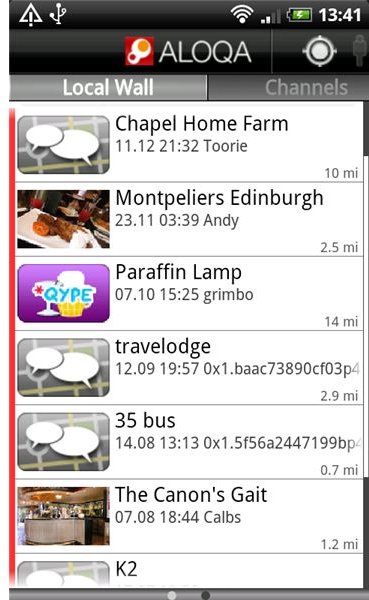 This entry could prove very useful, especially for city dwellers. It effectively provides you with information on events, restaurants and other points of interest near you. There are user reviews and postings on the local wall to let you know what's going on around you. It's not much use in rural areas but if the user base grows it will become more and more useful.
Gmote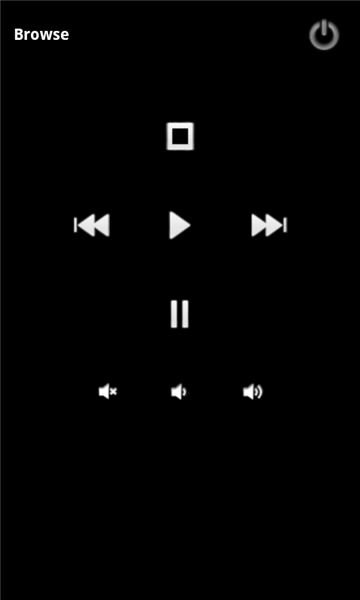 This is easily one of the most useful free Android apps around. It allows you to use your Android phone as a remote control for your media content on your PC. Simply install the app, install the PC software and you can browse for and play (or fast forward, rewind and pause) music or movies. You can also use it for desktop control and a new feature (still in beta) is the ability to stream content to your phone. Check out the Gmote review for more.
Urbanspoon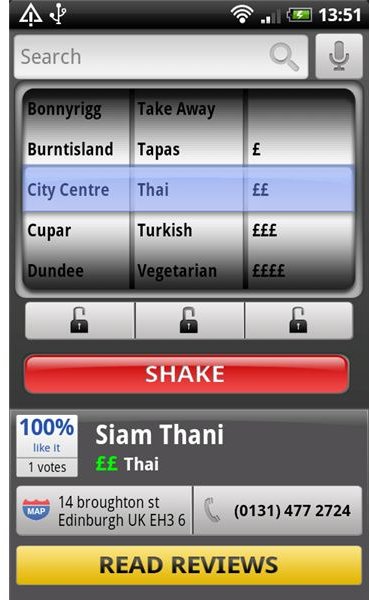 The simple style of Urbanspoon makes it a winner when it comes to finding a meal. It's like a fruit machine for finding places to eat out. You can select categories to stick with (location, type of food, price) and then shake the phone to see a new suggestion. You'll get details of the restaurant and reviews. Great if you can't decide where to eat.
Layar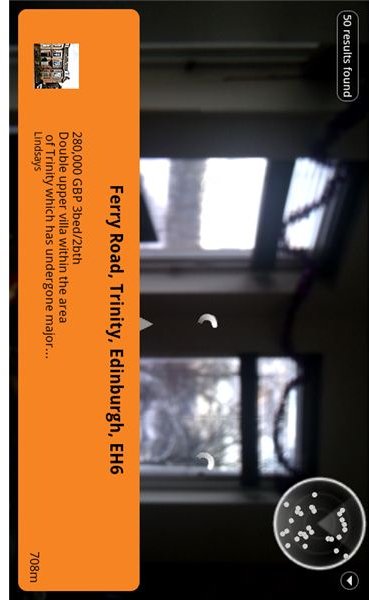 The whole idea of augmented reality is taking off. Layar is one of the best options and appears in our top augmented reality apps for Android round up. You can search for various different things (like for property for sale), close to you, and they'll be displayed over the camera view on your screen. Clever, handy and full of options, Layar is an exciting standout app in the free Android apps line up.
FXCamera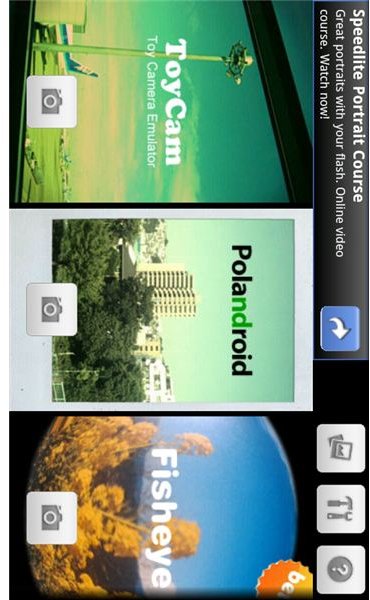 Many Android smartphones come with powerful cameras nowadays and as a consequence there are lots of related apps. My top pick from the multitude of options for photography in the Android Market is FXCamera. It gives you the option of six different filters for your photos and they all work great.
doubleTwist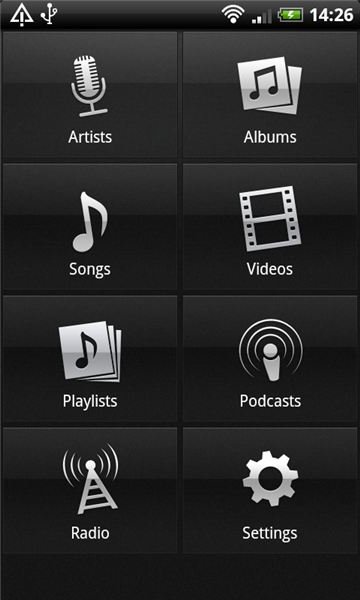 The iPhone 4 offers slick integration with the iTunes service but you can achieve a similar set up (only better) on your Android phone. doubleTwist allows you to easily sync files between your Android phone and PC or Mac. To find out what it offers and how to use it check out our doubleTwist guide.
GetGlue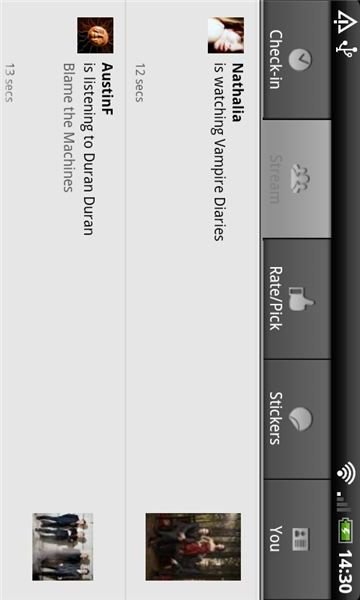 This is basically a social recommendation tool. You can check in whenever you are playing a game, watching a movie, listening to music or reading a book. You can also rate whatever you are up to. It ties in with Facebook or Twitter and you can build up a group of friends with similar tastes who will recommend things for you. You can also earn stickers which encourages you to post. Check out our GetGlue review to learn more.
Handcent SMS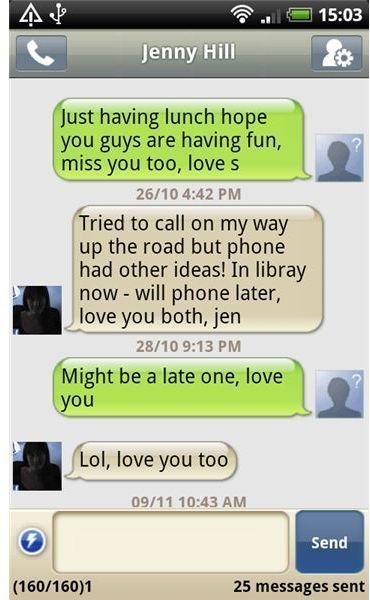 You'll see Handcent SMS recommended a lot (here it is in our best Android SMS app round up) and there's a reason for that. It's one of the most popular free apps around offering users enhanced SMS and MMS functionality. It also allows you to view and quick reply to texts from the lock screen.
IMDb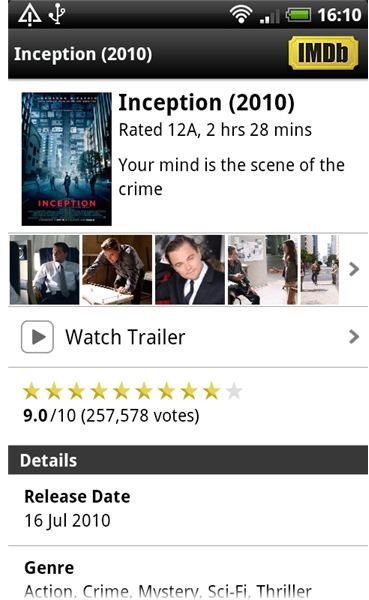 The Internet Movie Database is the ultimate resource online for movie fans. The free Android app is well designed, easy to navigate and looks great on your mobile. Find all the information you want on movies and TV at IMDb.
Astro File Manager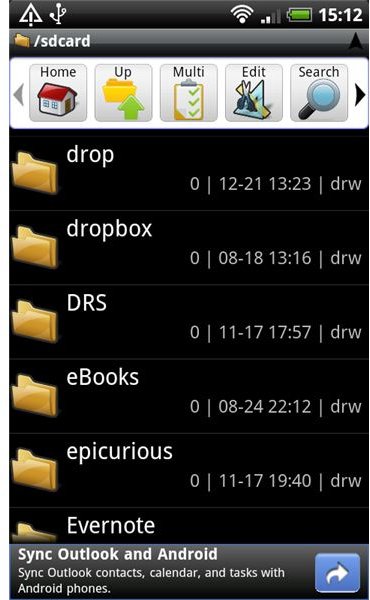 Not the most exciting or glamorous of choices but when you need a file manager you'll be glad you installed Astro. It basically allows you to manage all your files, move them around, back them up and even compress them.
Comics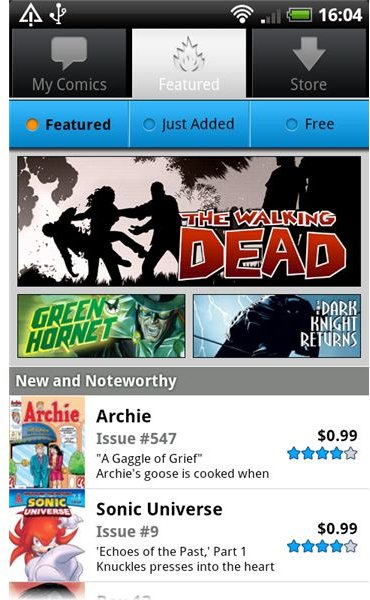 If you like comics then the Comics app from ComiXology is unmissable. It carries thousands of titles at reasonable prices and there are also over 300 free comics. It is fully searchable, easy to use and essential for comic fans.
CardioTrainer Resolutions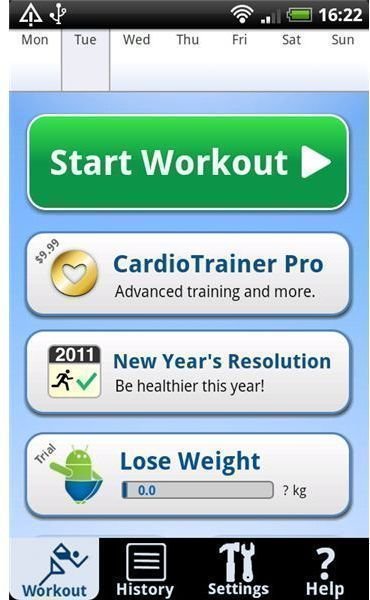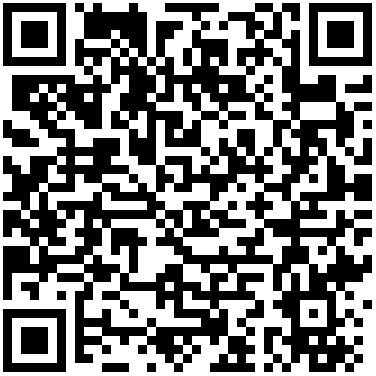 There are a lot of free fitness related Android apps but the CardioTrainer range stands out. The free CardioTrainer Resolutions is perfect for getting into shape after an overindulgent holiday season. You can record workouts using the GPS on your phone and CardioTrainer will plot the route on a map and allow you to race against yourself later. It can also be used for indoor training and lots more.
Find more options in our Android Healthcare software round up.
Qik Video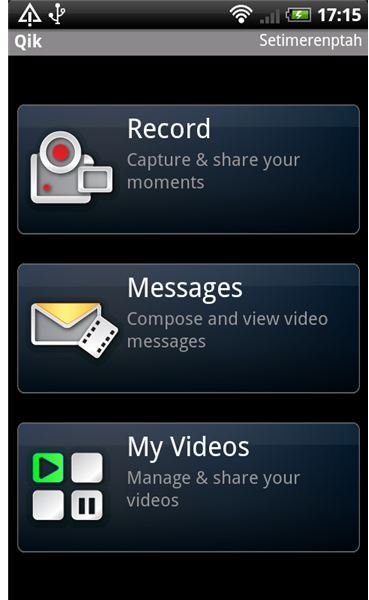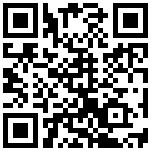 This free Android application is ideal for sharing photos and videos with whomever you like. The real attraction is the ability to broadcast live video to an audience via Qik. You could also use the app for video chat.
PicSay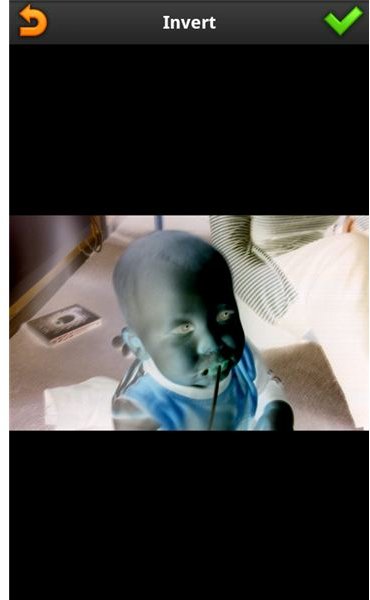 This photo editor app is like a mini Photoshop for your Android smartphone. It is very easy to use and contains an impressively wide choice of effects along with the ability to add text, speech bubbles and all sorts of stickers.
TuneIn Radio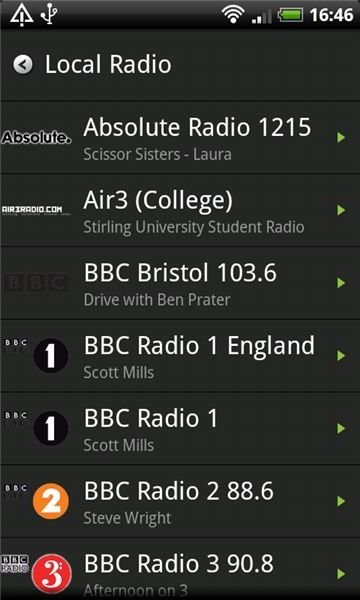 You can't go wrong with this radio app. You can search by category or term or just browse local radio stations. Once you pick a station it is quick to buffer and play and you can even keep it going while you browse for something new to listen to. This is one of the best radio apps out there.
You can also get TuneIn Radio for iPhone.
ESPN ScoreCenter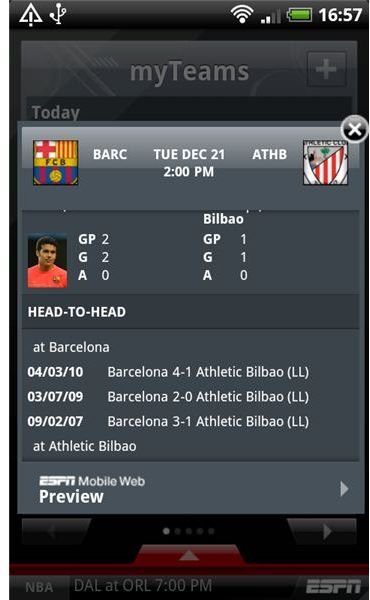 This free Android application offers all the latest news and scores on your favourite sports. Take the time to set up your favourite teams and sports and you'll get instant access to loads of news, stats and the latest scorelines.
Lookout Mobile Security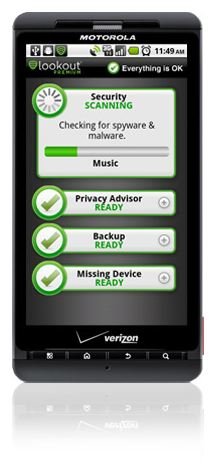 As you can see there are free Android apps in almost every category you can think of and here we round off the list with a free security app. Lookout allows you to backup and restore your Android phone, track and locate it, and it protects against viruses, malware and spyware. You can upgrade to the premium account if you want to be able to remotely lock and wipe your phone. There are other Android security applications available but Lookout will cater for most of your needs.
References