Best BlackBerry Apps for Nurses and Medical Practitioners
Nurses are among the hardest working medical personnel and so they deserve every tool they can put their hands on to make their jobs easier, or at least run more smoothly. This is a list of the best nursing applications for BlackBerry Storm 2 and many other popular BlackBerry smartphones.
Medical Calculator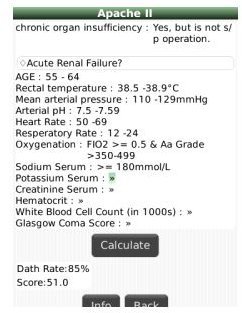 This app provides a quick and easy to use solution to make calculations of medical formulas, even the complicated ones. With its huge collection of formulas, scores and equations you won't need to remember the details of specific formulas. Instead you can enter values or select presets and the app will make the calculations and output the results on the screen. If you prefer, the app can also give the details of the formula, which allows it to serve as a reference to medical students, doctors and nurses. The app costs US$6.99 and it can be downloaded from this link.
Pocket Guide to Diagnostic Tests
Properly diagnosing a patient is one of the first steps in treating that patient, but with the growing number of medical conditions and the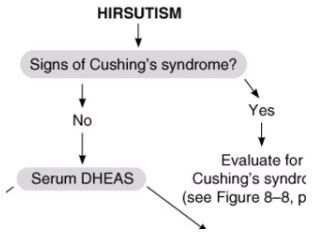 enormous amount of tests and screening procedures to pinpoint the cause of an ailment, the job can be very difficult. "Pocket Guide to Diagnostic Tests" provides evidence-based information on the selection, interpretation and application of more than 350 diagnostic tests.
The app provides information on what test to use in diagnosing and screening patients as well as how to interpret the test results. But the features don't stop there; it also outlines how to collect specimens to carry out the tests and where the medical practitioner can find more information in medical literature on particular procedures.
The app contains information on laboratory tests, imaging tests, therapeutic drug monitoring, microbiology tests, and the use of tests in differential diagnosis. Not surprising, the app comes at a US$39.99 premium. It can be downloaded from this link.
Nurse's Pocket Drug Guide 6th Edition (BlackBerry)
Regardless of years of experience and high proficiency even the best nurse will sometimes need a drug reference guide. Nurse' Pocket Drug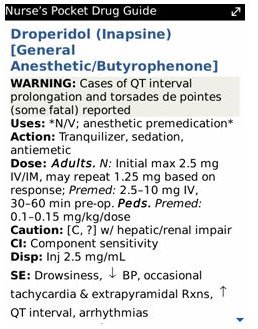 Guide 6th Edition has information on over 1,000 commonly prescribed medications and is revised on a yearly basis to include information on newly approved drugs as well as the removal of old drugs from the approved list.
Along with information on common usage and dosages this nursing app also outlines:
Side effects.
Drug interactions.
Nursing implications.
Alphabetical list by generic drug name.
Information on medical herbs.
Information on educating the patient.
In addition to being able to search for drugs by their generic names, the app offers dynamic search even while the user is typing, and provides hyperlinks to related words. The app cost US$12.99 and can be downloaded from this link.
Anesthesiology Calculator
This BlackBerry medical app has the most commonly used Anesthesiology formulas and provides a way to easily make calculations using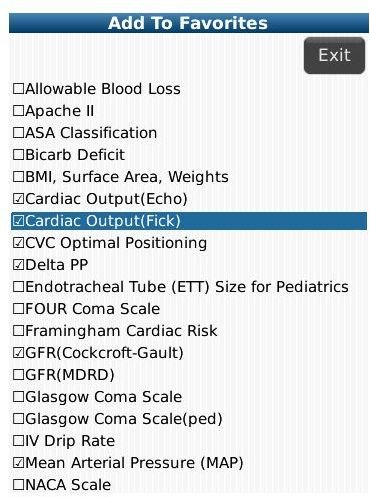 these formulas. The app is designed to assist nurses, physicians, pharmacists, and technicians who perform the functions of an anesthesiologist, whether they are in the fields of emergency care, rehabilitation or internal medicine.
While the app gives quick access to the most commonly used formulas, you can also save a list of your favorites. Some of the available formulas include:
Allowable Blood Loss
Apache II
ASA Classification
Bicarbonate Deficit
Body Mass Index & Body Surface Area
Cardiac Output(Echo)
Cardiac Output(Fick)
CVC Optimal Positioning
Delta PP
Endotrach. Tube Size(Ped)
FOUR coma scale
Framingham CV Risk
GFR(Cockroft-gault)
GFR(MDRD)
Glasgow Coma Scale
Glasgow Coma Scale(Ped)
Infuasion: IV Drip Rate
Mean Arterial Pressure
NACA scale
O2 Tank Remaining Time (pressure barø)
Ramsay Sedation Scale
Richmond Agit.Sed.Scale
Sedation-Agitation Scale
TASH Score
Anesthesiology Calculator costs US$3.99 and can be downloaded from this link.
BEIKS Stedman's Concise Medical Dictionary for BlackBerry
It is indeed debatable whether one needs to spend US$39.95 for an app that simply gives the definition of medical terms. Nonetheless, this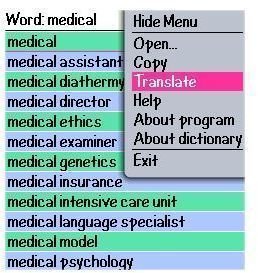 medical dictionary from BEIKS Stedman can prove invaluable for pulling up a reference to one of the thousands of the technical terms that is used in the popular medical fields.
However, users will find that this medical dictionary includes a more comprehensive reference for nursing professionals. The app has a list of more than 51,000 terms with other features including:
Pronunciations, including alternative British spellings.
Term etymology, where available.
The app costs US$39.95 to purchase and can be downloaded from this link.
Conclusion
All these nursing applications were developed for BlackBerry smartphones and are compatible with the Storm, Storm2, Bold, Pearl and many other models. These nursing applications for BlackBerry Storm 2 and other models provide quick reference to relevant medical terms and also allow for the easy calculation of popular equations.
Image Credits: All images are the the property of their respective app developer
Medical Calculator - Nursing applications for blackberry storm 2
Pocket Guide to Diagnostic Tests
Anesthesiology Calculator Nurse's Pocket Drug Guide 6th Edition (BlackBerry)
BEIKS Stedman's Concise Medical Dictionary for BlackBerry