A Guide to BlackBerry Tips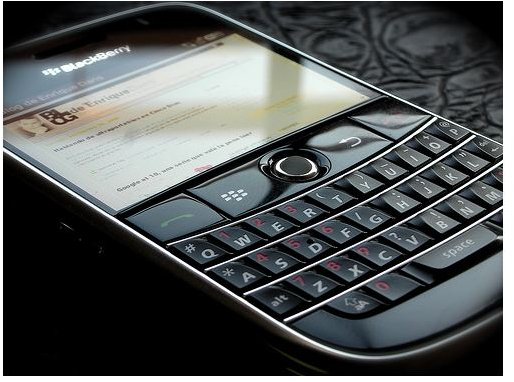 BlackBerry Tips
Large number of clever tricks and shortcuts are buried in the BlackBerry OS that make it faster. There are a few BlackBerry tips that you won't use much like, pressing Alt, Del and the right side Caps together reboots the device; however, clicking the spanner icon on the home screen to open options and pressing the end call key to get back to the home screen, are some shortcuts that you'll use all the time. Here are the top BlackBerry tips that will make your device more useful.
If you want to delete all messages from a specific person, or from a particular folder from your BlackBerry device, simply search for the message and from the search results select 'Delete Prior' from the menu. This will delete all the messages from within the search prior to the date you selected. However, it will not delete messages from the mail client.
And, if you want to delete messages by date, click a date and press 'Delete Prior'.
To quickly navigate the BlackBerry calendar, first, enable Quick Entry, then press "A" for agenda, 'M' for month, 'W' for week and 'D' for day.
To separate emails and SMS messages, select Separate in the email inbox and SMS field under General Options.
Press shift and move the thumb wheel up and down to highlight text.
You can use shortcuts on the BlackBerry keyboard as you do on the computer keyboard. Here are a few: (a) While looking at your inbox or reading an email, press the letter 'I' to file it; (b) Press and hold zero ('0') and simultaneously use the thumbwheel to choose to select multiple emails; (c) After highlighting an email in your inbox, use 'Del' to delete it; and (d) Press 'C' to compose a new message, while in inbox.
To permanently delete emails, delete them from your email client instead of using the Delete Prior option.
Press and hold letters to capitalize them.
Turn off messages by modifying firewalls settings from the security options.
To get better coverage of your radio, turn it off and on to force a network scan.
Make use of the spacebar to scroll down a page and then press spacebar along with Shift to move back up.
Set up folder redirection on your BlackBerry to sync specific folders.
To dial phone numbers containing like 1-800-BBM-432**,** press Alt and then type letters.
To delete items from your phone call logs folder, first enable Call Logging.
Press spacebar to insert an "@" symbol in an email message and press it two times to add a period.
To secure your stored data, enable content protection.
Additional BlackBerry Tips
To get special characters, press and hold a letter key and then move the thumb wheel up or down to select the appropriate character.

Press escape button to stop web pages from loading.

Reboot your BlackBerry by simultaneously pressing Alt, Del and right hand side Caps.

The BlackBerry device makes a good flashlight as its keyboard and display throws sufficient light to allow the user to find their way in a dark room. Additionally, there are many flashlight apps available that turn a BlackBerry device into a flashlight.

Google Maps for BlackBerry is one of the most useful apps. A simple search for a location on Google maps gives turn by turn directions and one click to call the location searched for. It's a must app for business people and travelers.

To resize the webpage according to the size of the BlackBerry screen, press Z in the web browser and to bring it back to a normal, press Z again.

JavaScript makes web pages load correctly. But, usually the BlackBerry browser has JavaScript turned off to save memory. Turn it on by selecting Options, then Browser Configuration and finally clicking Support JavaScript.

Use BlackBerry messenger to send messages to other BlackBerry users and save money on texts. BlackBerry Messenger is free provided you know the BlackBerry PIN.

Press and hold a letter key to assign a speed dial letter to a phone number. And then press and hold the letter key to speed dial that number.

Press and hold 1 to call voice mail access number.

Press the Alt key along with the '8' key to type an extension.

Keep your wet BlackBerry device in a bowl full of uncooked rice for a night. The rice sucks out all the moisture and dries the device. Switch off the phone before placing it in the bowl.

Silica gel packets that come in shoeboxes also dry out a wet BlackBerry device.

Another way of drying a wet BlackBerry is with alcohol. Switch off the device and take it apart as much as possible. Dip it in alcohol and then expose it to air. The moisture evaporates along with the alcohol and also disinfects the phone.