Use Blackberry Internet Without Data Plan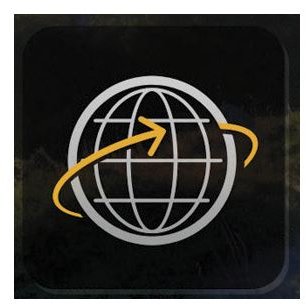 BlackBerry Internet Service
If your data plan for BlackBerry service with your network provider has expired, you can still access the Internet with your BlackBerry from any accessible hot spot. Now, some of you may be saying "Great! How is it done?" While others may be thinking; "Duh, I thought that went without saying". Well the truth is that your BlackBerry is preset to use your network's Internet and whether or not you have BlackBerry service; your Internet connection is set to be routed through them. So when your data plan expires and is not renewed, you will get error messages when you try to connect to the Internet, even if your device has Wi-Fi and a connection is available.
This may sound mean to you, but the fact is that with BlackBerry service from your network provider, Internet access is free, so they just want to ensure that you are not charged for browsing when you have already paid for your data plan. Our issue now lies in using our Internet service when we no longer have a data plan. We definitely do not want to be paying for WAP Internet usage when we have a perfectly good Wi-Fi connection that is available to us.
Change Default Settings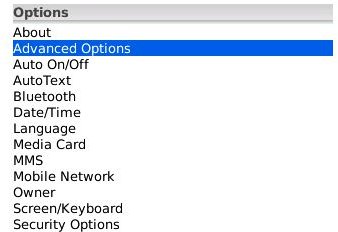 In order to start using your BlackBerry Internet without a Data Plan, you need to change the default setting as follows:
Go to the Options menu on your BlackBerry. This is normally represented by a wrench icon. Click on the Options menu and then select Advanced Options from the list that was populated. Within this list, locate Browser, which is normally the third option from the top and click on it. Within this option, you will notice that the Default browser configuration is set to your network.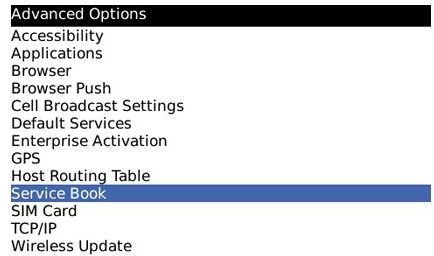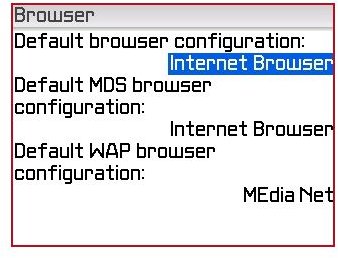 Scroll to that selection and click on it to reveal the Hotspot Browser option, then select that. Leave the Default WAP browser as it is and just remember to select the Browser icon and not the WAP browser when you plan to go on the internet.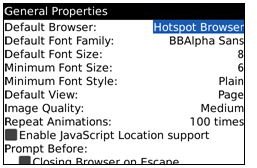 Change Browser Settings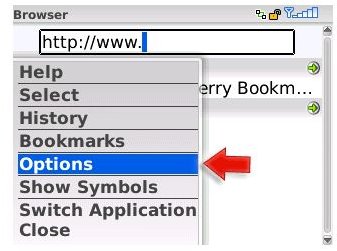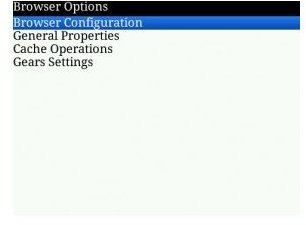 To be on the safe side, you are going to ensure that the settings on your Browser have also been changed to Hotspot Browser. To do this, find the Browser icon and click on it. When it opens, click on the Menu icon to display a menu, and then scroll to Options. In the Options menu you will see Browser Configuration at the top, select it.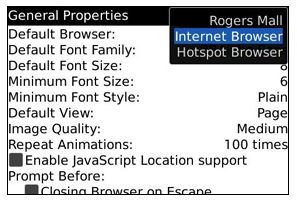 At the top, you should see Hotspot Browser, if that is not there, select the current option and change it to Hotspot Browser. Do not change any of the check box items unless you are advanced in that area and know what you are doing.
Manage Connections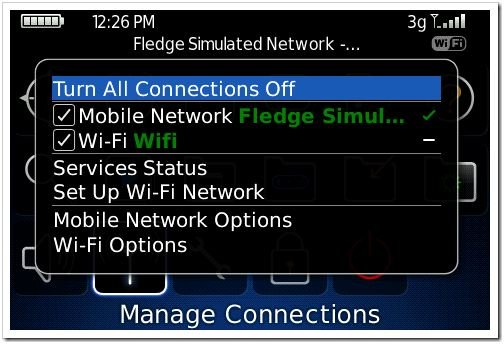 Now that you have set up your browser to use a Wi-Fi connection, you also need to ensure that your Wi-Fi locator on the BlackBerry is on. To do this, you will select the Manage Connections option from the BlackBerry Menu and simply ensure that the check-box beside Wi-Fi has a tick in it. If you have a home wireless network and you want to connect to that then you can set up the network from that screen by selecting Set Up Wi-Fi Network and follow the wizard or you can also access the wizard from the Main Set Up Menu.
Browse Away
Now you are able to browse with your Wi-Fi, download apps and more even when you do not have a network provided BlackBerry Internet Service. Unfortunately, you cannot use BB Messenger and your POP3 mails will not come in, but you can always manually log into your email accounts and view your mails using your Wi-Fi connection. Well, there you go; this is how you utilize BlackBerry Internet without a data plan. Some people may have to do a battery pull before the settings begin to work, but try it first before resorting to a battery pull as not all users experience that problem.
.