What to Do When Your BlackBerry Bold Won't Ring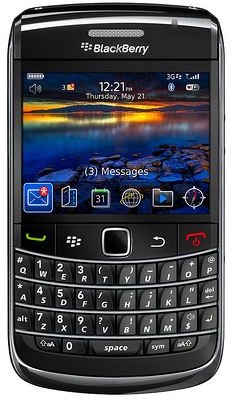 If your BlackBerry Bold won't ring, the first thing you have to understand is that this is a common issue with many BlackBerry Bold phones. Many BlackBerry users have loud speaker and sound level problems. Also, it is not the only issue associated with BlackBerry Bold phones. Let's see how to resolve these BlackBerry Bold problems.
What to Do When BlackBerry Bold Won't Ring or Sound Level is Low
Many users have sound issues with their BlackBerry Bold phones. The reason might be a software problem or loudspeaker sound level problem. Sometimes your device might have been damaged. There are several actions you may take to resolve the issue.
In most cases the problem is like this. The ringer, speaker phone, alarms, videos, and anything else with external sound is very low. Controlling the volume has nothing to do with it.
Solutions
Solution 1: Pushing down the button above the camera flash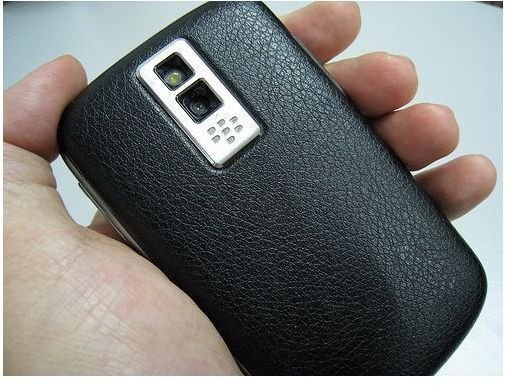 First take off the back door of your BlackBerry Bold phone. Then push down the small plastic button (white or light gray color) that's located above the camera flash. You need to have a very careful look to see it, as it is very small. There's a small opening above the camera's flash and it is roughly 1 inch long and 1 mm tall. The button that you need to push down is located right in the middle of that opening. You may push it down using your finger nail or a little pair of scissors. Once you do it correctly your sounds will be loud and clear.
Solution 2: Placing a thin piece of paper behind the battery
The back battery cover of the BlackBerry Bold is very flimsy. Therefore, when playing media files, the battery cover can collapse in and it may cause the phone to press on the mute. Otherwise there might be a notable decrease in volume.
As the solution for this sound issue, insert a small and thin (less than 1mm) piece of plastic or paper at the top of the battery about half an inch from the bottom of the camera's location. If your phone won't ring try this and it will resolve the issue in most cases.
Solution 3: Pulling the battery out
Another solution is to pull the battery of the BlackBerry Bold out while the phone is turned on. Then wait 30 seconds and insert the battery again. Your phone will reboot and the problem will be solved.
Solution 4: Updating your BlackBerry software
Often this BlackBerry Bold won't ring issue can be solved by updating the software of the phone. In fact this is a very good recommendation for most of the problems you may encounter. Because many issues for BlackBerry phones, such as the BlackBerry Bold 9000 and BlackBerry Bold 9700, are software issues. First you need to download the latest version for your BlackBerry phone and from the carrier the phone was sold with. It might take about 40 minutes to download. Next connect the BlackBerry using "Application Loader" (this is built into the desktop manager that came on the CD) and push the new software on to the device. Make sure to click on the "Advanced" box and check both check boxes to remove all currently installed software. For detailed guidelines read this illustrated guide about performing a clean reload of a BlackBerry device. If you have any important data in your BlackBerry phone you will want to back up first.
My BlackBerry Won't Turn On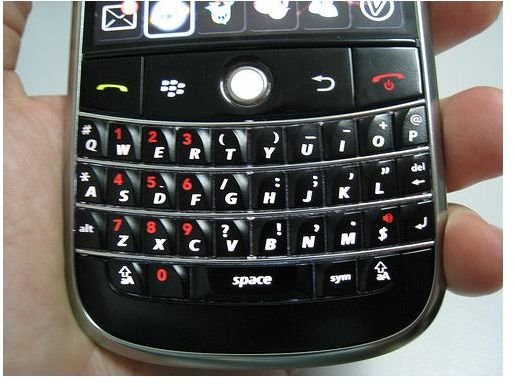 If you have a BlackBerry phone you might already have experienced this issue. This is another common issue for BlackBerry Bold 9000 and BlackBerry Bold 9700 smartphones. First try to charge your battery fully and insert it. If it won't work then, make sure that your battery is functioning by inserting it in one of your friend's BlackBerry phones. If this doesn't help then, try to start the phone in safe mode as mentioned here.
Step 1. First remove and reinsert the battery of the BlackBerry phone.
Step 2. When the red LED goes out, press and hold the Escape key as the phone is loading.
Step 3. Click OK when the dialog box appears.
You can turn off safe mode by removing and reinserting the battery of your BlackBerry smartphone later. If this doesn't work you may need to update your software. Read "Solution 4" of this article for more details on updating your software.
Can't Update BlackBerry Phone
If you can't update your phone to the latest version available, then the best thing to do is to reinstall older software. Follow the guidelines that have been mentioned under "Solution 4" in this article.
There are many issues with BlackBerry phones even though it is a smartphone. BlackBerry Bold won't ring, BlackBerry won't turn on, and BlackBerry Bold 9700 can't update, are the most common issues. Hopefully these guidelines will resolve those issues for you.
Related Links
This post is part of the series: BlackBerry Bold Troubleshooting Guide
If your Blackberry Smartphone is really annoying, then have a look at these guides to resolve the issue. You may find useful information to reinstate your Blackberry.