Troubleshooting BlackBerry Receiving Old Emails Issues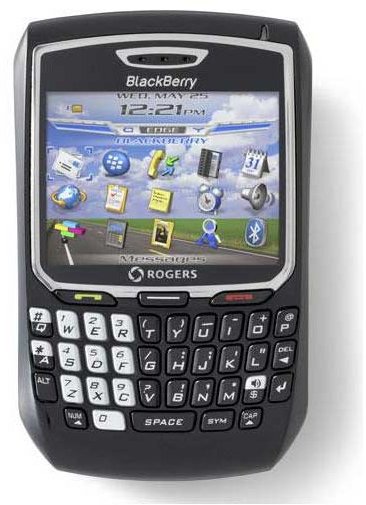 BlackBerry Smartphones Can Receive Old Emails
No one ever said that technology is absolutely perfect these days. In fact, technology causes stress for more people than it does at preventing stress in some people. This happens because technology, for some, can be difficult to get used to and hard to learn. Also, technology does not always work the way it is supposed to work. This can be extremely frustrating for those who do not have much patience. One example of technology working improperly is when a BlackBerry device receives old mail messages.
Troubleshooting Old Email Problems
The RIM BlackBerry technology is so advanced and effective that users can setup their work, school, and personal email accounts on their phones. This enables the user to send and receive emails from any accounts that have been setup on their phone. Every now and then BlackBerry service cuts out and has trouble sending or receiving emails. This can be fixed by disconnecting and reconnecting from and to your available networks. You can also fix this by turning off the phone, removing the battery, putting the battery back in the phone and then restarting the phone.
Should your BlackBerry smartphone, no matter what model, begin receiving old emails, then you will need to figure out how to fix this problem before it overwhelms your phone and your life. Sometimes, BlackBerry smartphones will receive old emails every single day, or only once or twice per week. But, no matter when this occurs, it can be ten to twenty emails at a time or even more. If this happens to you there are a couple of options available to you to fix this problem.
Image Credit: Wikimedia Commons https://commons.wikimedia.org/wiki/File:RIM_BlackBerry_8707v_Vodafone.jpg
The Steps Involved
The first option is to remove the affected email account from your BlackBerry, pull out the battery, insert the battery, turn on the phone and then add the account all over again.
The second option is to check the types of email accounts on your BlackBerry smartphone. Unknowingly, some users have both BES and BIS email accounts on their phones. This can cause a problem in some cases. For instance, the BIS account might get a copy of an email from the BES account using POP. This will then cause a duplicate email to be sent to the phone. The way to fix this problem is to remove the BIS account from the BlackBerry.
If your BlackBerry smartphone only has a BIS account, the way to fix this problem is to remove the BIS account from your smartphone and install a BES account to fix the problem completely.
A BlackBerry receiving old mail is a common problem among users but it can be fixed using one of the methods mentioned above. Should none of these methods work, take your phone to your service provider's nearest location for a solution.
References:
https://forums.crackberry.com/f6/receiving-old-emails-every-day-2363/
https://www.blackberryforums.com.au/forums/blackberry-web-client-support/1971-received-old-email-blackberry-device-only.html