Best BlackBerry Flashlight Apps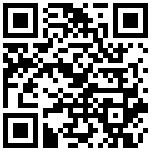 Your BlackBerry smartphone can be useful as a flashlight or torch when you don't have the real thing. While BlackBerry flashlight apps can't be expected to do any good to your phone's battery life, they are certainly a great option to have when in a bind or emergency. Here are some of the best flashlight apps for BlackBerry smartphones.
One-Touch Bright Video Flashlight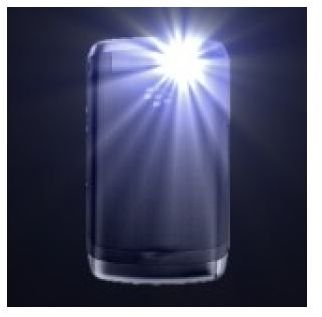 This flashlight app uses the more energy efficient camera light instead of the full display screen as its light source, and it does so without turning on the phone's camera. While the flashlight is active it will dim the display and status display to conserve power, which is great if you will be using the video light for a substantial amount of time. A nice touch that Storm users will appreciate is the "Prevent Flick-Out" feature.
The light tends to cut out for a second when the phone is changing orientation and so the developers have include the option to prevent this from happening. Perhaps there is a very good reason why they don't leave this feature on at all times, but it is a good option to have if you find the flick-out annoying. The BB flashlight costs $2.99.
FlashLight OneTouch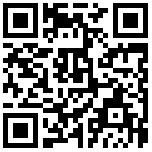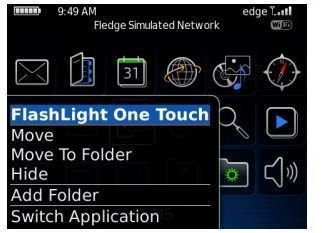 This is a simple to use BB flashlight. One main difference between this and other flashlight apps it that it doesn't use an icon to launch the flashlight. This may be a blessing for those looking to add a flashlight function without installing one more app to clutter their home screen. Instead, the camera light can be turned on from the smartphone's menu.
The developers have designed the app to keep the flashlight on until it is turned off, which is very convenient when you need to have both hands free to work for an extended period in the dark. FlashLight OneTouch costs $2.99.
ColorLight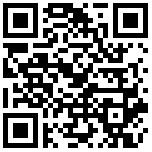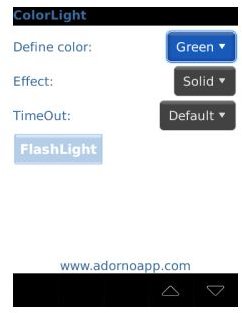 Whether you are looking for a mood light for a romantic encounter, or you want to customize the light on your BB smartphone this could be the best option for you. ColorLight allows you to customize your Pearl trackball or status LED. In addition, you can change the color of the phone's screen to several colors and effects. While the app can change the status LED light of a wide range of BlackBerry phones (88xx, 83xx, 81xx, 82x0, 8900, 9000, 9630, 85x0 and Storm), it can only customize the trackball light on the Pearl, so keep this in mind before making a purchase. This app cost $4.99.
Radical Flashlight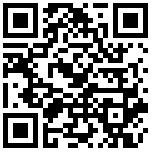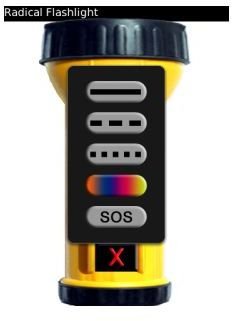 This is one of a few apps that allow the 'side convenience keys' to be used to turn the flashlight on and off. The flashlight doesn't use the phone's camera light, instead it has settings to change the color profile of the display screen, which makes it a good mood light too.
The app also has an SOS feature that can be invaluable in emergency situations, but there is no doubt that users will use it to have fun as well. Radical Flashlight was originally designed for the Storm but is now available for the Bold 9700, Tour 9630, Curve 8900 and the Bold 9650. The app costs $3.99.
Conclusion
While a strobe light may be fun for a party scene, these BlackBerry flashlight apps have more practical applications as well. They can be handy in an emergency situation such as when the electricity suddenly goes out and you need to find your way around or you need to signal emergency services to your location. Users only need to ensure that they don't rundown the phone's battery and leave no juice to make important calls.
References