Overview of BlackBerry Phones, Series 8000-9000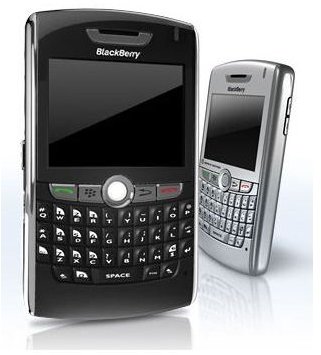 BlackBerry 8800 Series
The BlackBerry 8800 Series consists of three BlackBerry models - the BlackBerry 8800, BlackBerry 8820 and BlackBerry 8830. All three BlackBerry models offer stylish design with all the most useful features that RIM could possibly offer during the time when this series was launched. Basically, the BlackBerry 8800 series models let you connect with your family or friends via email, phone or IM. Generally, these three BlackBerry 8800 Series models sport the same look, design and features. The major difference among them lies in Wi-Fi connectivity which only the BlackBerry 8820 has, and the radio frequency/band differences among the phones since different wireless carriers support them. Specs-wise all three phones are almost identical.
Major features of the BlackBerry 8800 Series include:
support for wireless email, BlackBerry maps, media player, corporate email access, sms/mms and GPS
full QWERTY Keyboard, trackpad and backlight
built-in speakerphone, Bluetooth
audio/video playback
high resolution transmissive TFT LCD (320x240)
64MB on-board memory, microSD card support
BES supports Microsoft Exchange, Lotus Domino, Novell Group Wise and webmail platforms
BlackBerry Tour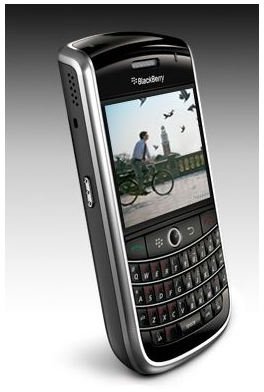 The BlackBerry Tour made a mark in the smartphone market by virtue of its world phone capabilities. Meaning it will work on various international mobile networks. Other features that the BlackBerry became popular for are its Bluetooth, GPS and 3.2 MP Camera specs. It also boasts a high-resolution display and the famous BlackBerry full QWERTY keyboard. But of course it is not without any shortcomings. We could actually name a few - the lack of Wi-Fi support, its inability for users to save downloaded apps to the memory card. To think that its on-board memory was only 256MB, and the use of a trackball which for the majority of BlackBerry users is not much better than the trackpad. Other than those, the BlackBerry Tour is a pretty much solid smartphone.
Read our full review of the BlackBerry Tour.
BlackBerry Storm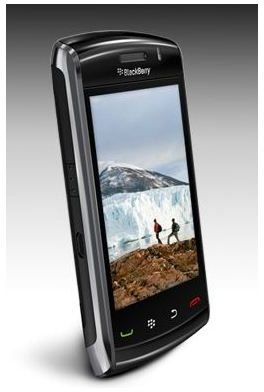 While this BlackBerry models offers a new interface for BlackBerry fans and users, it fails in comparison with the touchscreen features of the iPhone and other touchscreen-enabled smartphones. But we have got to give credit to RIM for coming up with such a phone which departs from their usual QWERTY keyboard-equipped BlackBerry models. The BlackBerry Storm is RIM's first foray into the touchscreen smartphone market, so expect some minor flaws in the BlackBerry Storm. Design-wise, RIM have done it properly, offering a nice-looking touchscreen phone which still emits the traditional BlackBerry design. The BlackBerry Storm is also packed with powerful features with some even better than the iPhone. However, it failed to wow and entice many users, especially those who are using the iPhone, to try out the Storm. Aside from the touchscreen display and input, the Storm also boasts the usual BlackBerry smartphone features and it's a pretty decent entry in the smartphone category.
Read our full BlackBerry Storm review.
BlackBerry Pearl Flip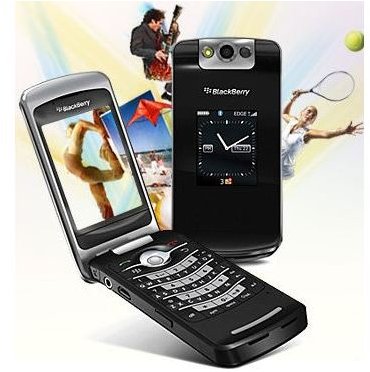 One thing that you'll appreciate with RIM is the fact that despite knowing that their smartphones are loved by many users because of their classic look and appearance, this didn't stop RIM from experimenting with new form factors and profiles for their smartphones. Take the case of the BlackBerry Flip. It's RIM's first BlackBerry clamshell phone. Unfortunately, look-wise, the BlackBerry Flip failed to capture the imagination of the younger smartphone users. To summarize BlackBerry Flip's features, we have to say that it is pretty solid email, multimedia, web browsing smartphone in a rather unsual form factor.
Read our full review of the BlackBerry Pearl Flip.
BlackBerry Pearl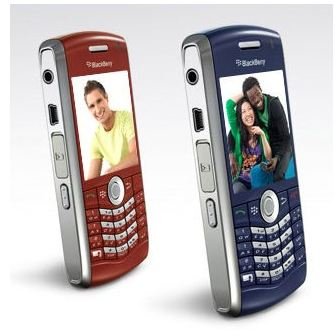 During its time, the BlackBerry Pearl was quite a revolutionary and advanced smartphone primarily because it was the first smartphone then to offer a 1.3MP camera (which doesn't record video), music and video playback, expandable memory and mapping apps. When it comes to multimedia capability, the BlackBerry Pearl also falls short of expectations. In addition, the BlackBerry Pearl uses RIM's SureType system instead of the usual QWERTY keyboard. The BlackBerry Pearl also uses a trackball instead of the trackpad. One thing you'll appreciate about the BlackBerry Pearl is its small form factor. In fact, it could have been the smallest smartphone during its time. The BlackBerry Pearl comes in three variants - Pearl 3G, Pearl Flip and Pearl 8100.
Read our full review of the BlackBerry Pearl.
BlackBerry Curve 8900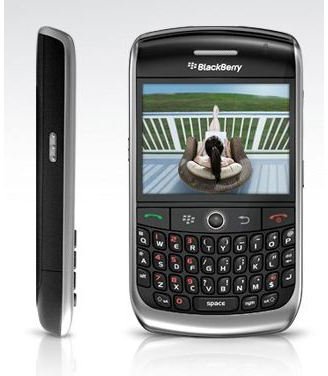 The BlackBerry Curve 8900 belongs to the BlackBerry Curve family which also includes the Curve 8520 and Curve 8300. When it comes to features and specs, this smartphone is the best among the BlackBerry Curve models. It features a 3.2 MP camera, full HTML web browsing capability, several productivity apps, GPS and Bluetooth. The only shortcoming that this BlackBerry model has is the lack of 3G support, and it is puzzling that RIM did not bring the said connectivity feature to this phone. But anyway, the Curve 8900 also brings in a new, sleeker design and form factor to the BlackBerry Curve series. In addition, the Curve 8900 performs better as compared with the other Curve smartphones. The phone's large VGA display is quite decent as well.
Read our full review of the BlackBerry Curve 8900.
BlackBerry Curve 8500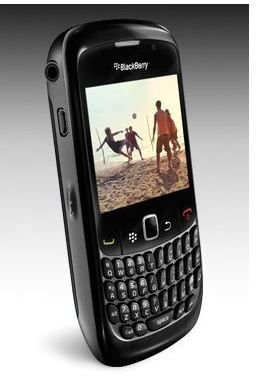 The BlackBerry Curve comes in two variants - Curve 8520 and Curve 8530. My wife had a short stint with the BlackBerry Curve 8520 but since she already had another phone she never really got to use it. But while the 8520 was still with us, I had the chance to play with it. Since, I have a BlackBerry Bold 9700, I can't help but notice how inferior this phone is compared to the Bold 9700. Well, this is understandable since the Curve 8520 is targeted for the novice BlackBerry user. And it pretty much does its job of making you feel acquianted with the BlackBerry OS and what the BlackBerry phone is capable of doing. The BlackBerry Curve 8520 also does not support 3G network so you are only left with Wi-Fi if you want to browse the web. But all of the other BlackBerry Curve 8900 features are pretty much in the Curve 8520. Their differences lie more in form factor and profile. Before I forget, RIM finally did away with the trackball and used the trackpad instead on the BlackBerry Curve 8520. And if you really can't live without 3G, you might want to check out the Curve 8530 instead.
BlackBerry Curve 8300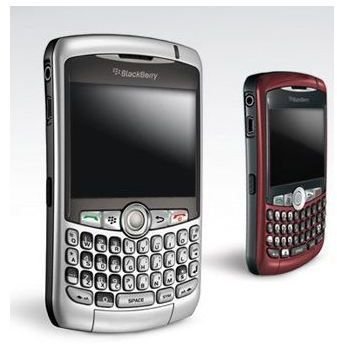 Quite surprisingly, BlackBerry's most popular and widely used entry level BlackBerry smartphone, the Curve 8300 series lacks both essential connectivity features - Wi-Fi and 3G support. Despite this, the phone was carried by several mobile carriers. Anyway, the BlackBerry 8300 has several flavors - 8300, 8310, 8320, 8330 and 8350i. These phones are actually variant model numbers based on the mobile carriers which carry each one of them. All these phones are identical in terms of specs, features and design. The BlackBerry Curve 8300 series sports a full QWERTY keyboard despite its small size and a trackball instead of the trackpad.
Read our full review of the BlackBerry Curve 8330. And our full review of the BlackBerry Curve 8350i.
BlackBerry Bold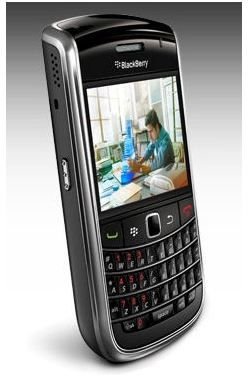 The BlackBerry Bold series is composed of three BlackBerry models - 9000, 9650 and 9700. All these BlackBerry Bold smartphones sport a full-QWERTY keyboard and have distinct features which set them apart. Interestingly, you would have a hard time determining which of these BlackBerry models is the best among the three of them. Or even just between the Bold 9650 and Bold 9700. For instance, while the BlackBerry Bold 9650 only has 1GB onboard memory, trackpad and 2GB media card like the Bold 9700, it does not support 3G connectivity. The BlackBerry Bold 9700 supports 3G connectivity but its onboard memory is only 256MB. I have my BlackBerry Bold 9700 and its a pretty good smartphone although its keyboard can be a bit hard to use especially when typing long messages and email. But design and feature-wise, the BlackBerry Bold 9700 is definitely a worthy opponent of the iPhone 3G and 3GS.
Read our full review of the BlackBerry Bold 9700.
BlackBerry Torch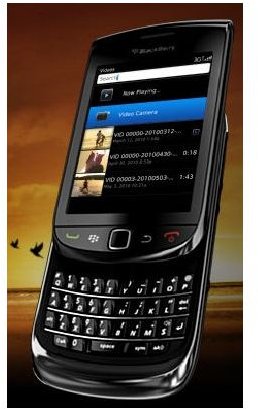 The BlackBerry Torch is one of the latest smartphone offerings from RIM. Again, RIM tried to be different from the crop of touchscreen and QWERTY keyboard BlackBerry phones and decided to use a slide-out full QWERTY keyboard instead. The result is a very sleek-looking smartphone with all the bells and whistles of most BlackBerry models. And since this is a new smartphone, it comes with pre-loaded BlackBerry OS 6. But is this enough to propel the smartphone up to the level of iPhone and Android phones in terms of coolness factor and advanced features? The BlackBerry Torch is a definite improvement over other previous BlackBerry phones.
Read our BlackBerry Torch 9800 preview.
BlackBerry Curve 3G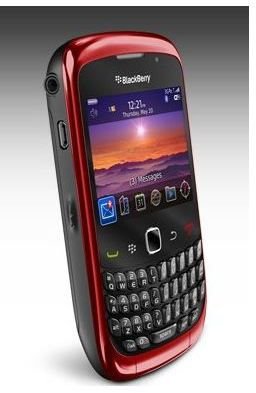 Also announced just recently, the BlackBerry Curve 3G is an updated version of the popular BlackBerry Curve series. Obviously, one major feature that was added as you can guess by the phone's name is support for 3G connectivity - finally! When it comes to design and form factor, the BlackBerry Curve 3G looks almost the same as the BlackBerry Curve 8520 with some minor sculpting of its edges. The BlackBerry Curve 3G features a full-QWERTY keyboard, optical trackpad, built-in GPS, Wi-Fi, 2MP camera, 32GB of media storage and microSD/SDHC support.