BlackBerry Themes for your Phones: The Best of the Best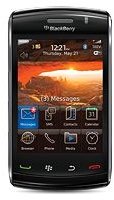 Your BlackBerry theme is a way for you to express your personality. You can choose among a number of elements to give your BlackBerry an individual flavor. Here at Bright Hub, we will take a look at free BlackBerry themes, Paid Blackberry themes, and even themes you can design yourself.
Getting off to a good start
Laura's article on the Newbie's guide for BlackBerry Themes gives a lot of essential information. As a first time user, the choices can be overwhelming- and so can the steps to actually change the default themes and wallpaper on your BlackBerry. After reading this article, you will feel confident looking for themes that suit you, and installing them on your BlackBerry.
Another place to start is with the article BlackBerry Home Screen Image and Theme Customization. A Simple How to.
Do it yourself!
One of the most popular articles in the Blackberry channel at Bright Hub is How to create your own BlackBerry themes. The article is a great how-to tutorial with simple step by step instructions explaining how to use the Plazmic Theme Builder to design and make custom Blackberry themes. This tutorial by Briley Kenney will give you what you need to get started.
Since then, Briley wrote a more in depth turorial which takes you further than the first article. In the Plazmic theme builder for BlackBerry- Advanced tutorial, you can learn how to use the Plazmic software to create more complex themes. You will design your own dialogs, customize your banner, change backgrounds and more.
Themes for the Storm- to check out even if you don't have that model
Where do you Find Blackberry Storm Themes? There are a lot of Blackberry Storm themes to customize your Storm, and places to check can be found in this article. Memorably enough, two among them are the BlackBerry Storm website, and BlackBerry Storm themes.
image from BlackBerry product site
Do you have a Curve? No? Check these themes anyway!
Online Sources for Blackberry Curve Themes can be found at the Berry Review and at The BlackBerry Theme park. A number of the sites mentioned for other BlackBerry phones also carry free themes for the BlackBerry Curve as well.
Themes for the Pearl - You might find one you love
Do you own a BlackBerry Pearl? Don't feel left out. Here are some great spots to Download Free Blackberry Pearl Themes. With these free Blackberry Pearl themes, any smartphone will look more attractive- and yours can be one of these phones. As well as some of the sites we mention below, check out choices for the Pearl at BlackBerry Themes UK, and at BlackBerry Seeker.
.
Bold BlackBerry themes
5 Free BlackBerry Bold Themes Downloads
BlackBerry Bold theme designers usually want to be paid for their best work. Kristina went searching for some BlackBerry Bold themes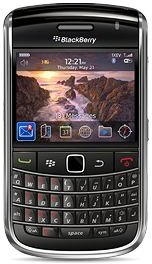 that are both free, and worth adding to your BlackBerry. She has found a couple of color oriented themes, a theme that gives your BlackBerry the look and feel of Vista, and even a New Age theme for the BlackBerry Bold.
image from BlackBerry product site
Specialty themes
Have you been looking for something a little bit unusual for your BlackBerry? Read the Great Blackberry Theme Hunt: Where to Find an Animated Blackberry theme. There are a number of sites that will sell you animated themes for your BlackBerry. Free sites with quality themes are a little bit more sparse. Some you should check out are BlackBerry Theme Park - with some great free animated themes for the Curve, and Themes4BB, a site with a very active user community that may help you find exactly what you are looking for.
Free BlackBerry Themes
You have a lot of choices when it comes to free BlackBerry themes. Not all of them are worth your time- or even the free price. Here at Bright Hub, we have done a lot of the work and come up with some great choices for you to pick from.
Some of the Best BlackBerry themes for you to download for free. Here are places like CrackBerry, Gemblock, and BlackBerryThemes.net.
Here are some more choices for you to check that are Great Sites that Offer Free BlackBerry Themes. Here, the sites mentioned have as many as 100 free themes for you to choose from, covering a gamut of types.
image, complete with thorns, taken by author
Themes you might find worth paying for
BlackBerry Themes Worth Paying For You may wonder why other users bother to buy premium themes if they can download so many great themes for free. The answer is there are some themes that do exactly what you want, beautifully - and you didn't need to do the work to create them. Kristina Daguia looks at five premium themes that can help you answer this question satisfactorily.
As well, she asks that you think about, "Why should I spend time trying out the free themes when I could just buy [one of] these five great premium themes?"
The choices she has selected range from:
a very business oriented theme with all the apps you want at your fingertips
Landscapes- just as it sounds, beautiful scenery for the nature lovers out there
Avatar- for the movie you love
Simplicity- where you do not have a trade off for the functionality that you need
Playground- a theme for parents with children
Theme emulators - the iPhone - Why?
There are themes available which can give you the appearance of another platform- like the iPhone. Christian looks at the iBerry V3 - and asks why you'd want to. The BlackBerry can do things the iPhone cannot, and it just doesn't make sense to take a step backward to make your BlackBerry look like an iPhone - and pay $6 for the privilege. He gives this theme package a thumbs down.
You selected a BlackBerry because it does what a BlackBerry does best. Why settle for a imitation of something you didn't want in the first place…
More themes
Do you have some great sites for themes, especially free themes that we have missed? Take a moment and leave a comment.