Where to Download Free Blackberry Pearl Themes?
Blackberry Pearl
The Blackberry Pearl is similar to a mini computer which comes with wallpaper backgrounds and themes. This phone can be customized in terms of looks according to the preferences of its users. Even better, there are hundreds of themes that can be downloaded into the Blackberry Pearl. These free Blackberry Pearl themes can be installed using the phone or a computer manager.
Some of the websites offering themes for the Blackberry Pearl lack theme applications that may be installed to the phone through a desktop manager since they appear as over-the-air applications. The only way to download these themes is to go online using the Blackberry Pearl and directly download the themes into the phone.
Websites that have non-OTA applications allow users to download the theme files into the hard drive and extract it to the phone. After undergoing the installation process, the Blackberry Pearl should be rebooted for the new theme to take effect.
Here are five of the best websites to go to for free Blackberry Pearl themes.
Gemblock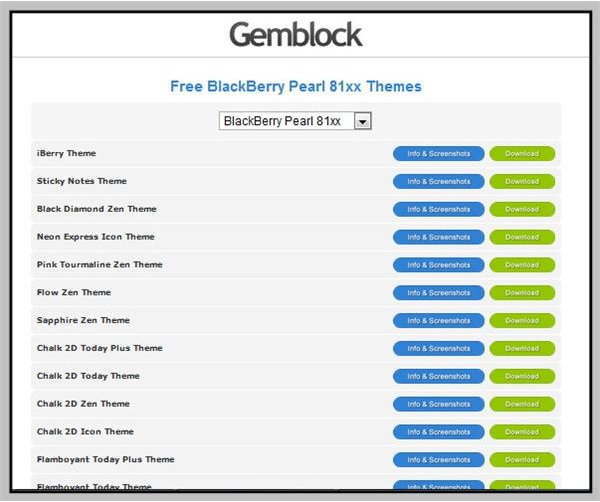 Gemblock.com calls itself the premier stop for downloading Blackberry themes, having a good number of themes for the Blackberry Pearl as well as other Blackberry models like the Storm, Curve, Bold, Tour, amongst others. Gemblock provides users with specific theme descriptions, screenshots and a download link.
There are 17 Blackberry Pearl themes available in the website, including iBerry theme which is a nice iPhone clone. The theme makes use of iPhone graphics, combining it with the functionality of the Blackberry into one unique theme.The theme runs quickly and smoothly as well.
Crackberry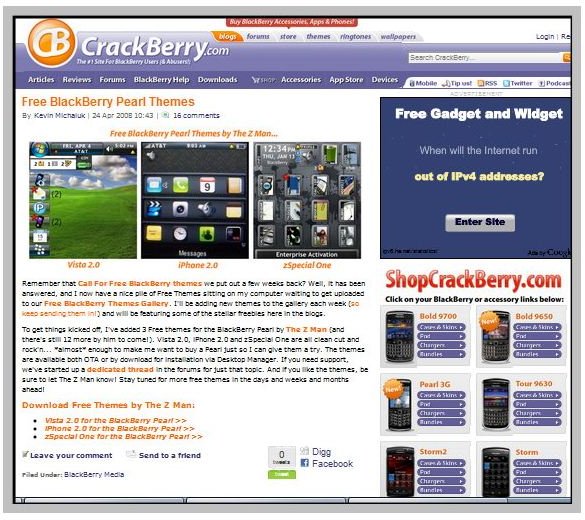 Although its list is not as extensive as that of the Gemblock, the Crackberry.com has a good list of themes like the Vista and Iphone themes. All the applications are downloadable via desktop manager or over the air. One best thing about Crackberry is that themes to download are presented as blog posts. Readers can write their positive or negative comment about the theme which also serves as a review for specific theme if it is worth to download or not.
Blackberry Seeker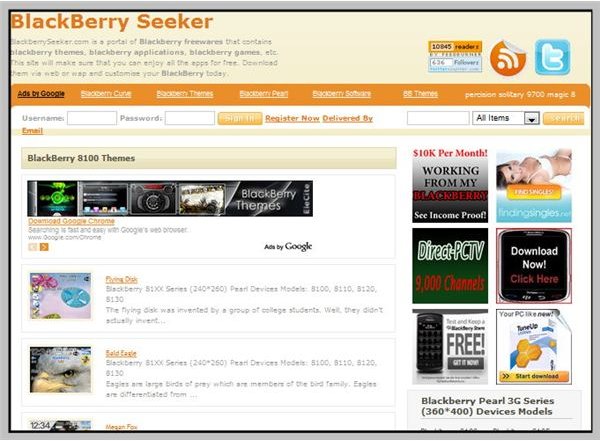 Like Gemblock, Blackberry Seeker has a large collection of themes for the Blackberry Pearl. Some of the samples of free themes for the Blackberry Pearl found on this website include celebrity, animals, cartoon characters and nature, among others.
Blackberry Seeker provides description as well as the specific compatible Blackberry Pearl models. In order to download the free themes, online free registration is required.
Blackberry Themes UK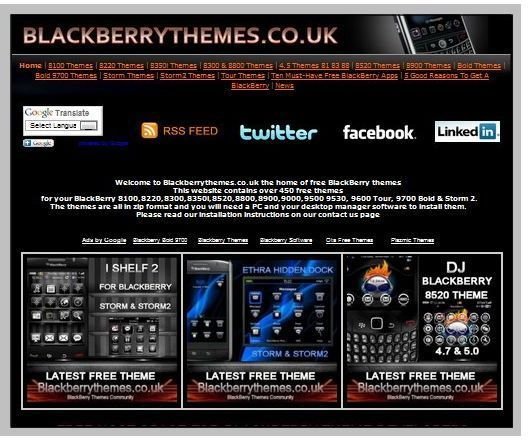 Blackberry Themes UK claims to have more than 450 free themes for various models of the Blackberry, including the Blackberry Pearl. The files come in .zip formats and can be downloaded through a desktop manager. Only registered users are allowed to view the download link and can join the forum posting. This is a forum type website in which users design and share their themes for other users to comment or to download. The whole site forum is divided into subcategories for easy browsing of free Blackberry themes.
BlackberryThemes.net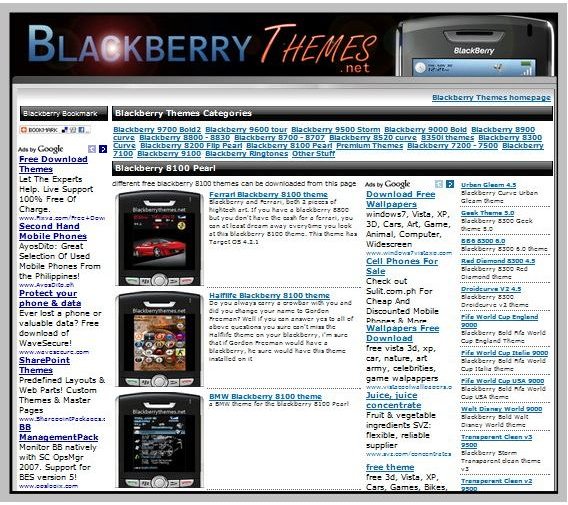 Blackberry Themes also features several eye-catching themes that should make any Blackberry Pearl look more attractive and unique. This is a general Blackberry online theme source. It also offers premium Blackberry themes for different Blackberry models but it has a series of free themes you can download directly in zip format. It presents several screenshots for one theme with detailed description.
Check this recommended free Blackberry Pearl games to add more fun to your smartphone.