Top Choices for BlackBerry Bluetooth Software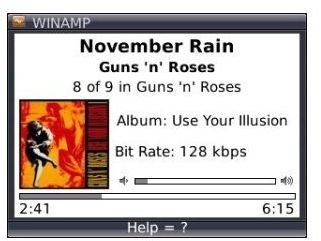 You will love this selection of BlackBerry Bluetooth software options and what they can do for you right from the convenience of your smartphone. Apps get better and better and even more dynamic with the integration of Bluetooth technology. These apps are absolutely impressive and are found to give you terrific functionality and performance. Take a look.
(Check the references at the end for direct links to download).
Vectir Bluetooth Remote Control
If, for some reason, you need to access and control files on your
PC from a different location, then this app will help you to do so. This app turns your BlackBerry into the ultimate remote control for your PC. Vectir Bluetooth Remote Control allows you to control and manage files as well as your media players such as iTunes, Winamp, Windows Media Player, etc. on your computer. Upon installation, you can also use your BlackBerry as a wireless keyboard, adjust your PC's master volume, control your mouse, log off and shut down your computer, plus much more. For unique cases, you can even add custom remote control support for any application of your choice.
This is done through using Bluetooth technology, which means not only should your smartphone be supported, but also your PC. To get this app up and running, the Vectir server needs to be installed on your PC and Bluetooth activated on both devices.
GPS Monitor
No need for Wi-Fi here, GPS Monitor is your most trustworthy solution for
getting directions and positional data via Bluetooth technology. This app shows all current relevant GPS information right on your BlackBerry screen, including data for latitude and longitude, altitude, heading, speed, timestamp and GPS fixed validity. The app connects to internal and external Bluetooth GPS receivers to show current GPS information on your phone.
Users can access specific information, adjust units, and view graphical representations easily on the screen without having to maneuver and fumble through a long list of application pages. As accurate as this app can be, finding a signal can be difficult at times. There needs to be certain situations in place for GPS Monitor to effectively work on your BlackBerry. For instance, you will need to move away from tall buildings outside and stay in open areas to get the best possible results. Once you are able to obtain data, however, the app works quite well.
Hypoxia - WiFi & Bluetooth Streaming Media Player
With Hypoxia you can perform a number of multimedia tasks through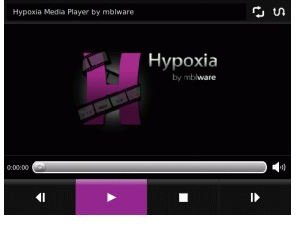 Wi-Fi as well as Bluetooth. Once Bluetooth is enabled on your BlackBerry you can stream high quality videos and audio on the phone with just a few simple steps. This app uses the Wi-Fi in your home or office to stream video and audio files to and from your BlackBerry. It also operates as a media server for streaming content to supported devices such as an Xbox, Windows Media Player and other smartphones.
Along with its amazing dynamics and media features, this BlackBerry Bluetooth software offers superb functionality and is fully customizable. It has a full skinning system, where you can change almost every aspect of Hypoxia's look with downloadable skins. It integrates Twitter so you can share real time music and videos with friends. Plus receive message notifications, including email, SMS and PIN alerts without having to close the app to navigate elsewhere on your BlackBerry. Hypoxia gives you a great deal of control with creating and managing a playlist, a photo slideshow, plus much more.
BB NotePad
BB NotePad is a text editor application that you can use to create detailed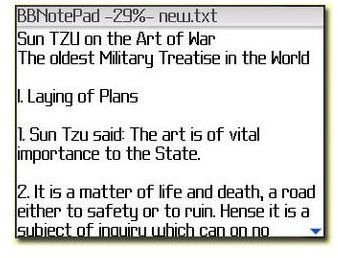 documents on your BlackBerry. It gives you the ability to compose emails and even SMS messages for many different purposes including work. There are eight different font formats and three font sizes so you can customize a suitable draft before sending it off. You can send documents that you create in BB NotePad via Bluetooth to another smartphone that is Bluetooth enabled.
Users can be highly efficient and maintain a good level of professionalism with BB NotePad. Data can be stored in a file format on the SD card to open on a PC and such. Also, if you need to create non-English documents, the app offers the use of unicode or utf-8 file formats to fully articulate special case words.
Credit Card Machine
Credit Card Machine is a breakthrough BlackBerry application that you can use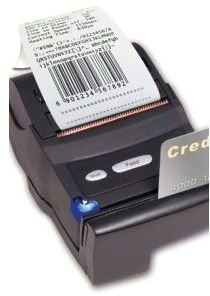 to accept credit card payments on your BlackBerry with the combination of a Bluetooth receipt printer device. The app uses the integrated Bluetooth feature on your phone and synchronizes it with the receipt printer device for card recognition and invoice printing. Once this is done users can process major credit cards such as Visa, MasterCard, American Express and Discover anywhere at anytime on their phone.
The features are endless and allow you to perform complete sales transactions on your BlackBerry. With this app users can create receipts and email them to customers, view transaction logs, separate tips, add shopping carts, create an inventory database, implement taxes, plus much more.
References