How to Take Black and White Pictures on BlackBerry Curve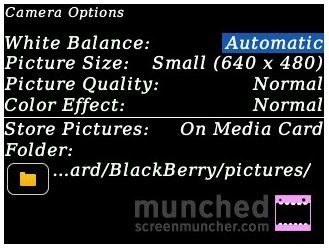 Finding Photo Options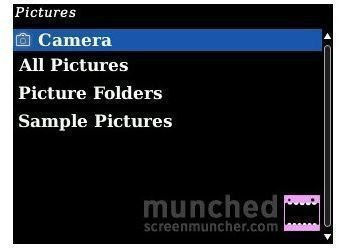 This article will provide you with a step by step guide on how to take black and white pictures on your BlackBerry, as well as other little photo adjustments that you can make to allow your pictures to rise above the norm.
Most BlackBerry owners have their BB camera option assigned to a hotkey. The hotkeys are those buttons on the side of your BlackBerry that will carry you straight into any application that you assign to them. If your camera is assigned to a hotkey, then you will simply select the button and you will be ready to take pictures or make option adjustments. This is great for those unpredictable and short-lived moments that you want to capture for posterity.
If your camera is not assigned to a hotkey, you will need to enter the menu and locate the media icon. Select the media icon and you will have access to the list of pictures, videos, music and ringtones. Scroll over the pictures icon and select it. This will open your BB camera which will allow you to start taking pictures, however, you will be making some adjustments first. At this point in time, you will select the menu button, scroll down to options and select it.
Changing and Understanding Photo Options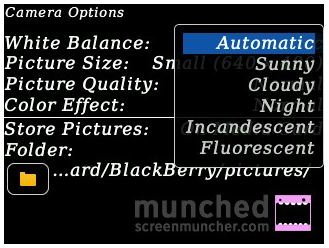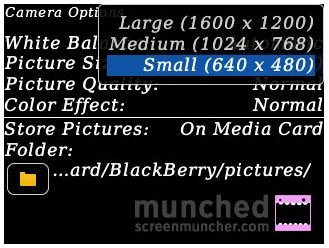 Before we get to the black and white options, let's explore all the other options that are available to put some extra life into those BB pictures. The first option to manipulate is the white balance option. You can adjust the balance to accommodate the lighting in your surroundings, such as; sunny, cloudy, night, incandescent (regular lighting) and fluorescent lighting. However, if you are unsure about your lighting surroundings, you can always leave it on automatic.
You can also change the size of your picture to suit your own needs. The phone often keeps it on the smallest size, which is 640x480, but you can change the size to medium or large and still get a good picture.
The next option claims to affect the picture quality, but I tend to leave that on normal, as when you change it to fine or superfine, the pictures tend to look the same. They may look slightly different if you have zoomed, but otherwise, normal is good.
Black and White and Sepia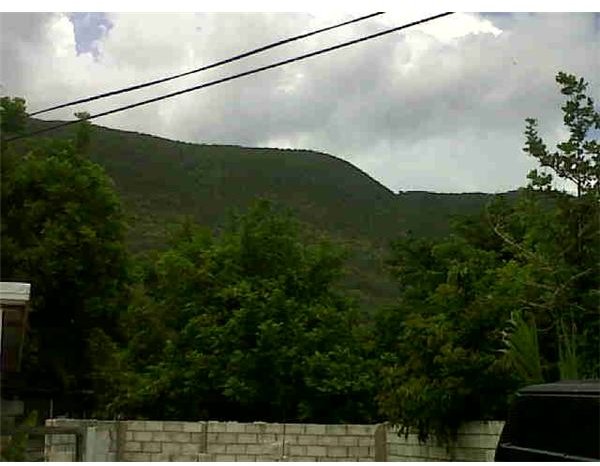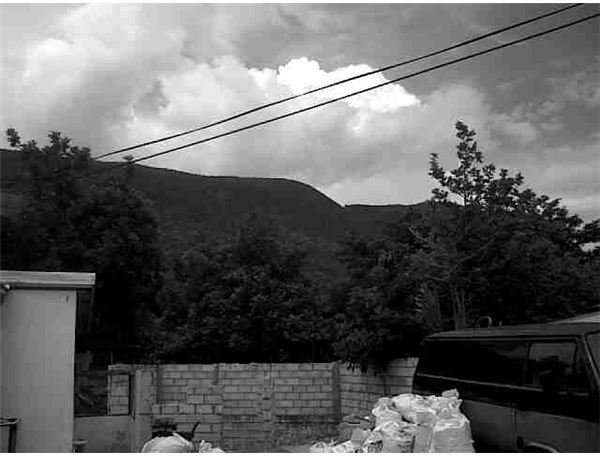 We have now come to the actual fun part, which is the colour effect. It is set to normal by default which is used to take regular pictures with regular colour, but now you want to add a little flair. By selecting this menu, you will notice a black and white option as well as sepia. Select black and white and then escape to save it. You will now notice that your screen shows you black and white images to snap. Don't worry; this will not affect anything else on your BB as everything will still have its regular colour. You will only see black and white when you select your camera.
In the same way, you can also select sepia. It provides you with that old school, almost western, look. It is not completely black and white but it has a brown-ish almost colourless look to it. If you want to take a picture that looks like you have had it since before you were born, then sepia is the way to go.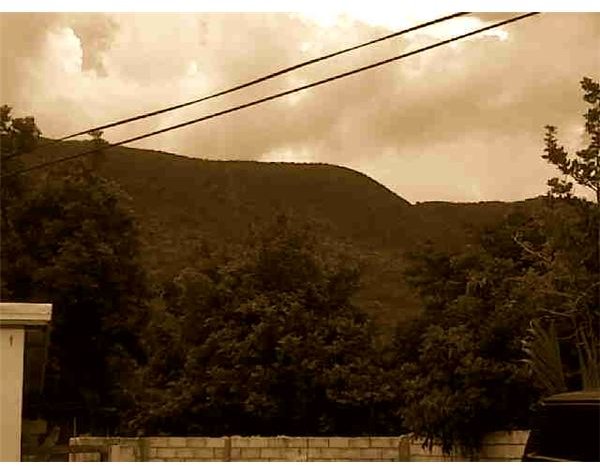 As you may have already noticed, all the pictures in this section are pictures that were taken of the same scene, but with different options. The first one was taken with all the options on normal and automatic lighting arrangements. The other two are taken with black and white and sepia. These are just examples to give you an idea of how your pictures will be affected with those options activated, but it's best to do a test run with your own BlackBerry camera because some models have higher pixel counts and take better pictures. Additionally, pictures of scenery only may look different from those with actual people in them.
Great Pictures
Not all BlackBerry phones take good pictures, especially those that only have 2.0 megapixel cameras. However, now that you know how to take black and white pictures on BlackBerry, you can spark a little life into those boring BlackBerry pictures. Change your settings and experiment with the different options to truly get the best from your BlackBerry camera, no matter which model you own.
If you run into any problems try our BlackBerry Camera Troubleshooting guide.
References
Author's own experience.
Screenshots and images by author.