Saltwater Fishing Companion for BlackBerry & Other BlackBerry Fishing Applications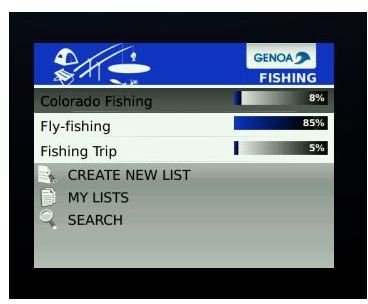 To Fish or Not to Fish
If you own a BlackBerry, love to fish, and love all sorts of sporting apps for your smartphone, you may have to take up another sport beyond the fishing game.
We searched through CrackBerry forums, CNET and some other websites that offer up the latest and greatest apps for BlackBerry including the infamous saltwater fishing companion for BlackBerry. Well folks, the fishing companion for BlackBerry doesn't exist and this writer could find no information on whether fishing fans would be seeing one in the near future!
For those of you who must make a statement on the lack of a saltwater fishing companion for the BlackBerry, Verona Solutions, LLC offers up a broad spectrum of saltwater fishing apps—but you guessed it, they're all for the iPhone—perhaps a letter to the company is in order? They do have lots of new apps all the time, so shoot off an e-mail and ask for them to develop a BlackBerry fishing app specifically designed for saltwater fishing.
Let's take a look at what you can get.
Fishing Checklist
Offered up by Genoa Networks, the Fishing Checklist app is now in version 1.0.243 and has a file size of 312 KB. While this isn't an all-inclusive fishing app, back in the days when I fished the Three Rivers of Allegheny County in Pittsburgh Pennsylvania with my Dad—this app would have come in handy (of course so would a smartphone way back when).
Fishing Checklists allows you to track all your fishing gear purchases and offers a "don't forget" list to check before you go fishing. What you can do with it as a fishing app is to use it as a note taker on favorite fishing trips. Simply "Create a New List" from within the app and enter great and secret spots you want to keep all to yourself.
This BlackBerry fishing application works on operating systems of 5.0 or higher and works nicely on all BB devices, all carriers and all countries. Get it at BB App World for a mere $3.99.
You Can Always "Play" Fishing
Even if the Fishing Checklist is the only immediately available BlackBerry fishing application, you can still spend leisurely days inside when it's raining—just playing fish and I don't mean go-fish either! Here are some top-rated fishing game apps for the BlackBerry that just may make you a better angler!
All-Pro Angler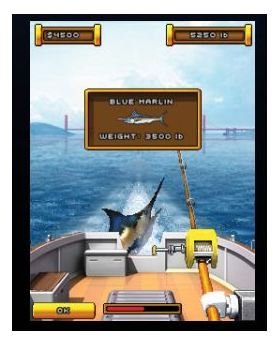 For only $1.99, Skyzone Entertainment offers up this simulation fishing app. It works on most BB devices and is in version 1.0 with a file size of 554 KB. Once you buy the app, fish around the world in tournaments and think Tiger Woods Golf here—the more tournaments you win the better equipment upgrades are available to you. The simulations aren't bad as you can see in the screenshot and each catch is identified by type and size of fish. For $1.99, it's not a bad way to spend a lazy, rainy afternoon.
Dynamite Fishing 2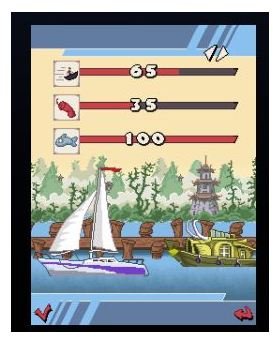 Users of this BlackBerry fishing application give it 5 out of 5 stars! Handy-Games offers up this playing fishing app for the BB at a price of only $4.99—you can get it in Spanish, French, German and many other languages as well. It's in version 1.0 with a file size of 476 KB. The idea behind this fishing game is you are "Redneck Joe" and boy do you love to fish and are great at it! Fish the world with wife Rosemary and win fishing tournaments. This app works on most BlackBerry devices with operating systems of 4.2 or higher.
Fishing Off the Hook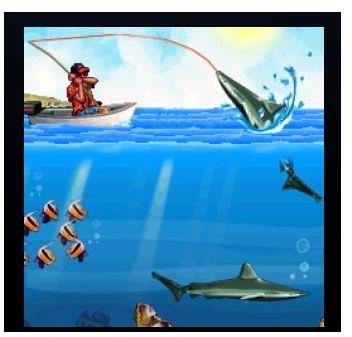 Digital Chocolate offers up Fishing Off the Hook at a price of $4.99, file size of 4591 KB (it's a big app) and it's now in version 2.1. This BlackBerry fishing application is animation at its best and you get to compete against some of the world's top fishing enthusiasts. You'll visit places like the Amazon, the Great Barrier Reef and even Loch Ness and reel in many kinds of fish including barracudas and sharks. Winning tourneys mean bigger lines, bigger tackle and bigger fish! This app works with BB operating systems of 4.2 or higher and almost all BB devices.
So, you don't have many choices when it comes to fishing apps for the BlackBerry, but what you can do is wow your closest buddies with animated games or head out to your boat and make sure you don't forget anything with the Fishing Checklist app. If all else fails, there are great angler videos on YouTube or, you could pray a saltwater fishing companion app for the BlackBerry is soon on its way!
References and Images
BlackBerry App World, https://appworld.blackberry.com/webstore/