An Easy Guide to BlackBerry Icons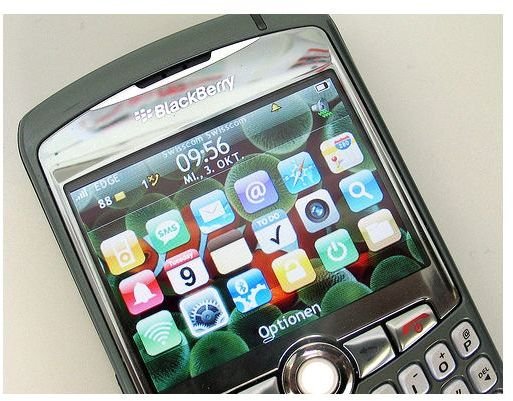 BlackBerry Icons
Creating your own BlackBerry icons is not a difficult task at all. If you have the necessary tools, it is just a matter of minutes in most cases. Someone might think if there are thousands of BlackBerry icons to download, why should I bother to create them? However, people love to create things by themselves. Whatever your situation in this case, we are going to do a favor for both parties. Let's see how to create BlackBerry icons yourself and change them. Also we will provide you with links to the best places to download icons for those who are reluctant to take the extra step of creating their own custom icons.
How to Make Icons?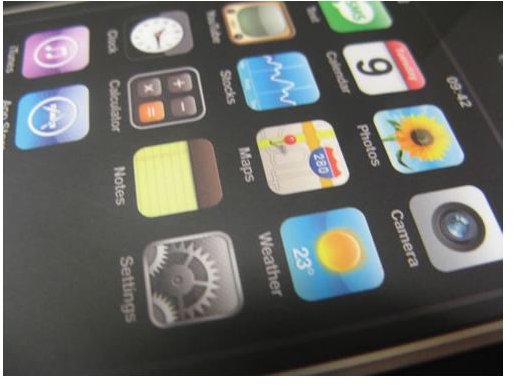 There are several ways to create icons for BlackBerry smartphones. One way is using BlackBerry Theme Studio. Using this software you can create not only icons but also a whole theme for your BlackBerry phone. You have limited capabilities for creating an icon in the manner you want. Therefore the best way is to create icons using a graphic design tool and then add them to your BlackBerry with Theme Studio. If you don't have BlackBerry Theme Studio, download it first. Its latest beta version is about 206MB in file size.
You may also use graphic designing software like Adobe Photoshop which is highly customizable. Use it if you are familiar with it. We prefer to use an easy and lightweight application like GIMP for the job. First download GIMP, it is just 19 Mb in file size.
Steps to Create them with GIMP
1. First you have to decide on the size of the icon you want to make. When you are going to replace default icons, both icons must be the same resolution. You can easily check the resolution of the default icon by rolling the pointer over the icon you want to replace in BlackBerry Theme Studio. Then a small balloon will pop up displaying the resolution of the icon. As an example, the icon size of the BlackBerry Pearl 8100 is 48x36 pixels for the Zen theme.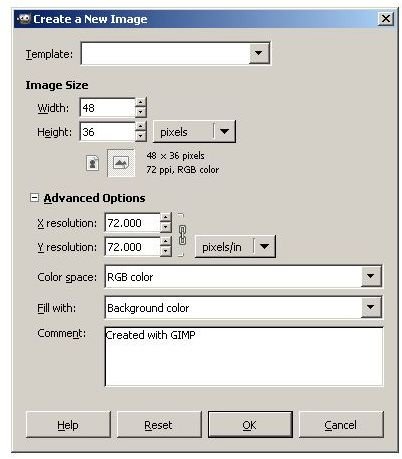 2. Now open GIMP and click File and then New. Specify the icon resolution under Image Size and click OK. You may use Advanced Options if you like.
3. It is easy to create your icon after zooming it. Click View, click Zoom (100%) and then click 8:1 (800%). Now you have a better view of your icon. It's time to design the icon as you like.
4. After designing the icon click File and click Save As to save it. Make sure to use PNG as the file type under Select File Type option. Finally click Save.
Changing Icons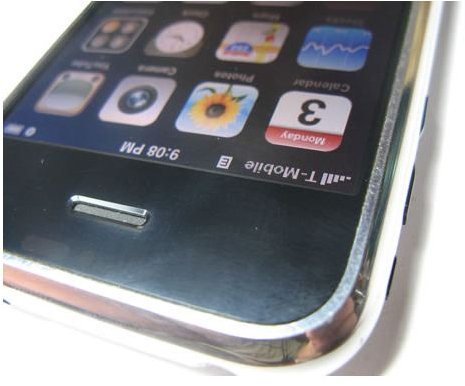 Now you have created your BlackBerry icons and you are ready to add them to your BlackBerry smartphone. Before doing this you need to download and install the "Plazmic Theme Builder" for BlackBerry. Now follow these steps.
1. Connect your BlackBerry to a computer and then open Plazmic Theme Builder. Click Inspector menu on the right side of the main window.
2. Click the third button (picture of icons) in the Inspector menu and select the application you want to change and use your new icon. Then click Change Icon and select the icon you previously created and click OK. If you have more icons follow the same steps to change those icons too.
3. Then open File menu and select Export Theme option. Now your newly created icons will be added to your BlackBerry.
Best Places to Download
It's not an easy job to create your own icons. You may not be an excellent graphic artist able to create exceptional icons that fit your themes and also your needs. That's why you may need to find some of the best places to download free BlackBerry icons.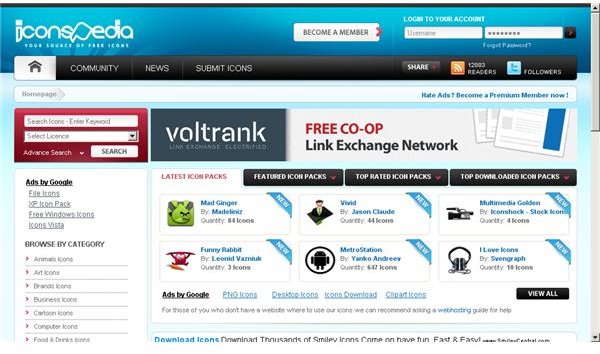 Iconspedia.com
Iconspedia.com is a great place to download thousands of icons. One important advantage is the ability to search for icons based on their license. Icons have been categorized into various sub sections and it is easy to find the best icons for your needs.
BlackBerry Icons Collection
Veryicon.com has an icon collection for BlackBerry models like the BlackBerry 6210, 7100, 8100, etc. They are available to download in .ico, .png, .icns formats. Commercial usage of these icons is not allowed.
BlackBerry Theme
68 nice icons for your BlackBerry theme are available at Deviantart.com. Its regular icon is in red and focus in grey. However, these icons must load one by one.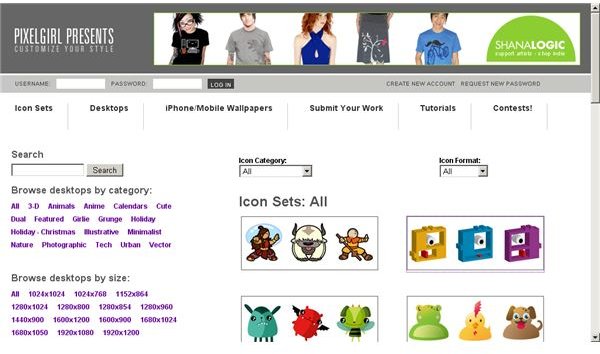 Pixelgirlpresents.com
Pixelgirlpresents.com is another great place to download icons, wallpapers, and desktops for BlackBerry and other phones like the iPhone. They can be downloaded for both Mac and Windows in .ico format. Therefore you have to change them to .png format using GIMP or other tools. These are very useful to create BlackBerry notification icons or other custom icons.
Iconeasy.com
Iconeasy is another place you must visit to download free icon collections. The quality of these icons is really exceptional. There are thousands of icons out there. You will find many icons that allow commercial usage too.
Veryicon.com
Veryicon.com also has a good collection of beautiful icons. These are available in .ico and .png formats. Make sure to check license details before using them for commercial purposes. You will find various types of icons like mobile icons, computer icons, emoticon icons, etc. They also have several BlackBerry icon sets.
There are thousands of places out there to download icons for your BlackBerry. However, it's hard to find icon collections that have been specially designed for BlackBerry smartphones. The best way is to download these individual icon sets and use BlackBerry Theme Builder to add them to your smartphone.
This post is part of the series: BlackBerry Icons
Learn to do almost everything with BlackBerry icons. Learn how to make them and add them to your BlackBerry. Also learn many interesting information. Just continue reading.