Social Media Strategy: Why You Need One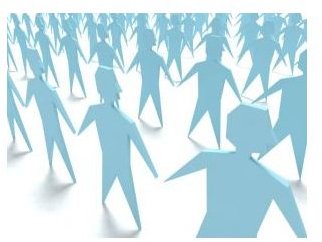 Everybody has a Facebook or a Twitter account. They are fun and useful. How many people are utilizing the full potential of social
media, however? They could have a multitude of uses but the average member is only familiar with a few.
How can an average Facebook member optimize usage of the social network? The fact is that knowing what you want to achieve and how you plan to get there will be of great value. Many users refrain from coming up with social media strategies but these can truly maximize the usefulness of networks like Facebook, MySpace, Twitter, Digg, and the others.
A strategy is often considered a business thing solely. Yet a strategy can enhance personal usage as well. It is simple and effective. Most users are actually making their mini-social media strategies without actually realizing it.
Determine Your Goals
The first step you need to undertake is determining your goals. Are you going to use social media to increase your friendship network? Or maybe you want to promote your business? Are you looking for new sources of information in a specific sector, or are you there just for fun?
Determining your goals will help you decide which actions will be most productive. Explore the features of social media and decide what your primary use will be.
Which Social Media to Use?
Now that you know what to do, you will have to determine which social media will be best.
Each network has its advantages and shortcomings. Twitter is excellent in terms of promoting your content and expanding your professional network. Facebook does excellent job in terms of brand awareness and entertainment. LinkedIn is the professional and job search platform.
Will you be using all social media or will you focus on the few that seem to be offering the best tools for your need? Deciding where you will be active is the next step you have to undertake.
Strategy for Personal Social Media Usage
Many individuals are uncertain whether they will need a social media strategy in case they are solely utilizing the website for personal needs.
A strategy helps a person get organized. It holds no professional connotation. Putting your goals on paper lets you determine what steps are needed to achieve those goals. You will save time and you will come up with some excellent ideas that may have otherwise never occurred to you.
Next time you wonder about doing something on Facebook, take out a piece of paper and put it in words. You will find new manners to achieve your goal, even if this goal is simply to have more fun online.
Strategy for Professional Social Media Usage
When it comes to using social media for professional purposes, the creation of a strategy is a must. It will help you pinpoint your major business development goals and find the best ways to achieve them.
Understand the fact that each social network has its specifics. If you want to increase sales you will go for one strategy. Promoting the content of your corporate website will direct you toward another social network. Brand awareness is a specific issue that demands a very original approach.
Study each social network. Find out what it has to offer in terms of business growth. Look for social media tips. A corporate blog can promote your corporate website. Facebook will increase brand recognition. Twitter can help you maximize sales. Know your social media, be flexible, and use a combination of approaches to achieve complex tasks.
Following Up and Measuring Results
Naturally, to find out if you have been successful, you will have to examine the results and analyze your strategies.
Determine whether you were able to meet your goal. Did you make more friends? Is your business Facebook page gaining popularity? See how successful you are in order to determine whether your strategy needs adjustment.
A social media strategy is the perfect tool to get organized. You will find out what you want and you will determine how to get there. Results analysis will show you whether you selected the right approach and if it features any shortcomings. Even if it is for personal usage solely, you can be more successful and efficient if you determine in advance what you really want to achieve.
Image credit: sxc.hu, SVilen001