Top 10 Free Drupal Templates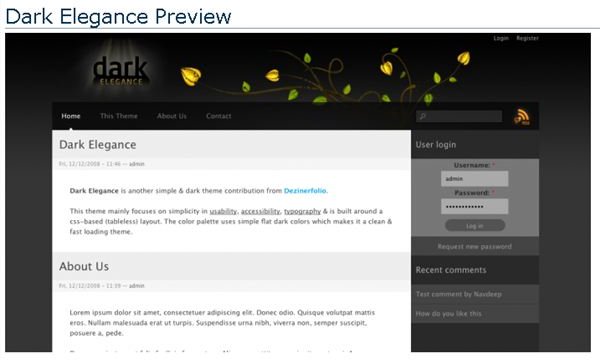 What are Drupal Templates?
Drupal is a top content management system. It is very robust and offers much better security than other present day content management systems that are avaible for free. However, the learning curve of Drupal is steep when compared to that of Joomla, another famous, open source content management system.
By using a content management system like Drupal, the administrator of a website can easily manage all their documents, images, links, menus and content of other sorts, without any or little coding skills.
Top 10 Free Drupal Templates
Dark Elegance: It is a simple, light-weight and tableless fixed 2 column layout. The layout is minimal, allowing the user to focus on the content. The black interface is definitely attractive and has been tested on all modern browsers, including Internet Explorer 7.
Skyroots: A really attractive layout that runs on Drupal 6.0. It offers a 2 column fixed width layout using images and no tables, which explains the 1 MB size of download. The credit goes to Alex Hebenstriet who designed the original template.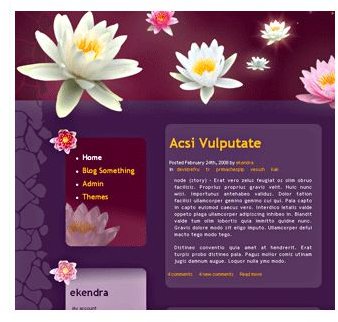 Decayed: A Wordpress theme that has been made to work on Drupal. The dark grunge template looks just gorgeous for all the grunge theme lovers out there. What's more? The header is just amazing and the layout is based on the 960 grid system giving a tableless layout making it easy for the administrators (who know about the 960 grid system) to add or remove columns easily. The footer also has columns which makes it all the more great for those grunge theme lovers out there.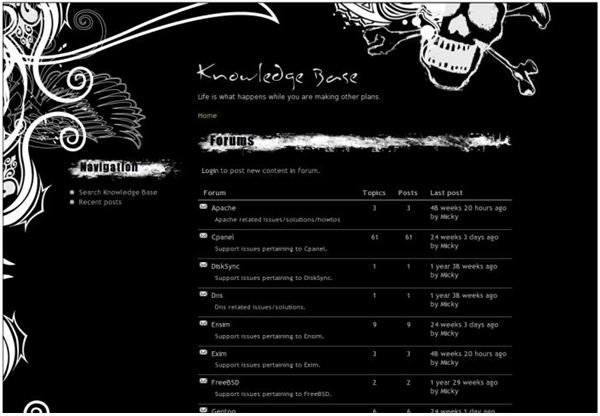 Scruffy: A light template with a touch of grunge, unique in its own way but good nonetheless. Scruffy is a basic fundamental layout and it offers a two column blog layout.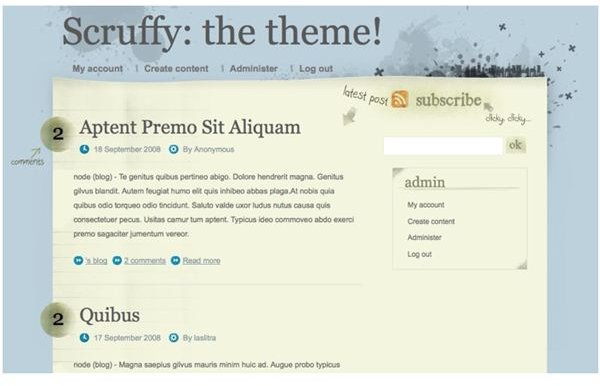 Dark N Black: A very simple layout that has a offers tabs and a good navigation section making it very easy to go around the website. Very light and loads quicker because no heavy images are used. Overall a starter template for those who want to get started with Drupal using a free template.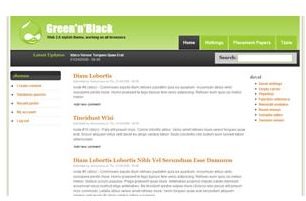 Delicious: A cute and light template that uses a good blend of colors. This template is basically suitable for those in flower and fruit businesses and is well-suited for an online store. Once again a pure CSS tableless, two column, fixed width layout.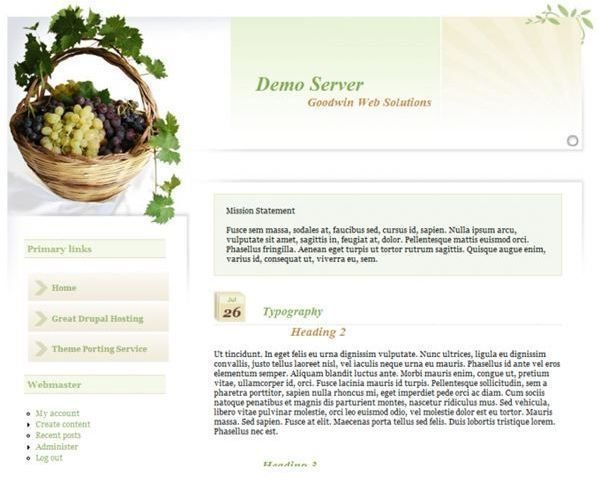 Root Candy: Root candy is more of an administrator's template that offers a layout that has icons for frequently performed tasks. This can be used for those webpages that let the user to modify the template and other settings of his website.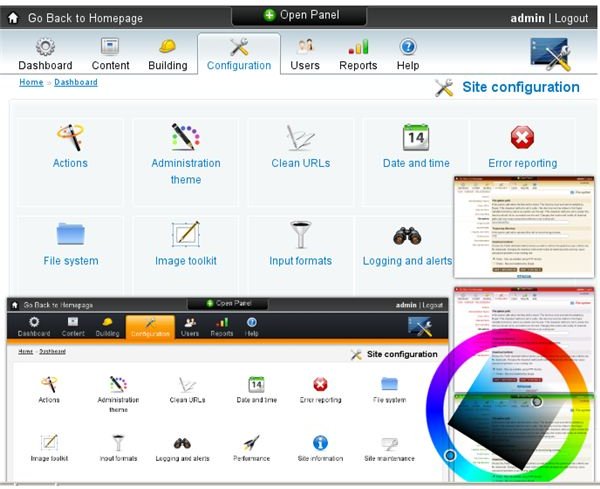 A very attractive and eye candy template. The layout is done well and it is probably one of the best free Drupal templates out there. It works flawlessly on various browsers and comes with loads of features like the advanced theme settings. My vote goes for this rocking and beautiful theme. If you are not a beginner (doesn't matter if you are a beginner as long as you are happy with what comes with the template) this is one Drupal template that you shouldn't miss.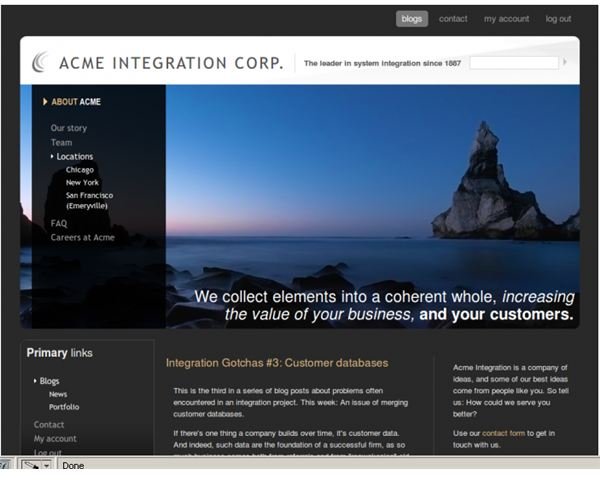 Top 10 Free Drupal Templates - Continued
One more template for the blog lovers. Offers a clean interface and separates the articles very well thereby avoiding the terrible look that most of the blogs have. A search box, section to show the date and time the article was posted, etc., make it a very good layout that one should have for a blog.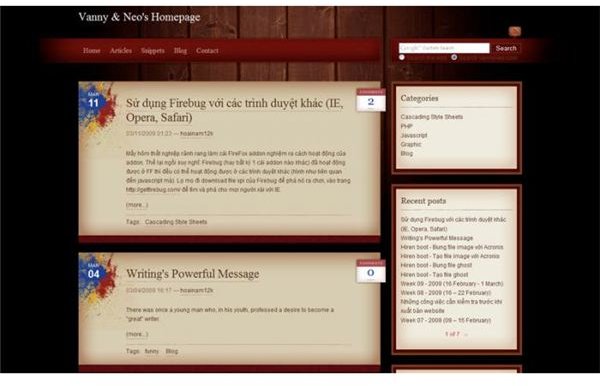 Although a heavy theme, the mix of colours is what makes it unique. The template offers features like poll, search box, and customisation, which make sure that the visitor to the website doesn't leave soon given that the content is equally interesting. To make the layout lighter so that it can load faster, the contents of the layout can be easily customized with the theme settings.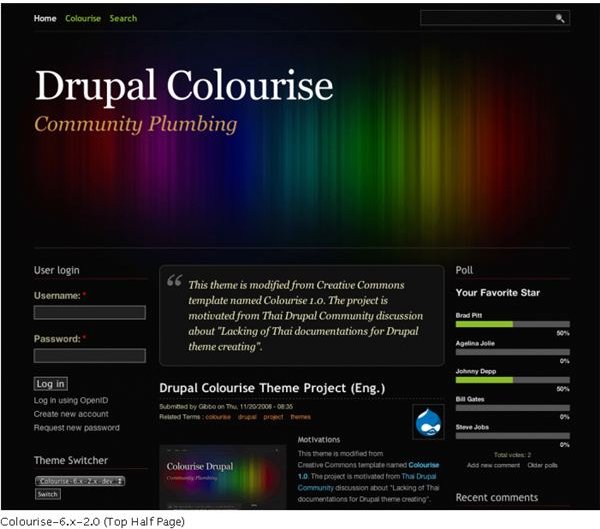 Where to Find Free Drupal Templates?
The home site of Drupal itself offers a wide range of really good themes. In this article, I have listed out 10 really good looking free Drupal templates. Don't mistake it for the ten best Drupal templates available on the internet. You might get lucky and find really good ones if you search for more. If you want more, you can use the keyword phrase "free drupal templates" without the double quotes, and search it using any search engine. There are many sites that say they offer Drupal templates for free but they end up costing a few dollars. Why pay when you get such beautiful templates for free?
Moreover, it is not good to trust any template and install it too hastily. Be careful to read the reviews (if any) before you choose a template and plan to use it for your website. If you are suspicious on whether the template might contain something malicious that might steal your data, do seek professional help. Have fun in making your website beautiful and attracting more visitors.