10 Great Patriotic Backgrounds for Twitter: Flags, USA Shapes, and More!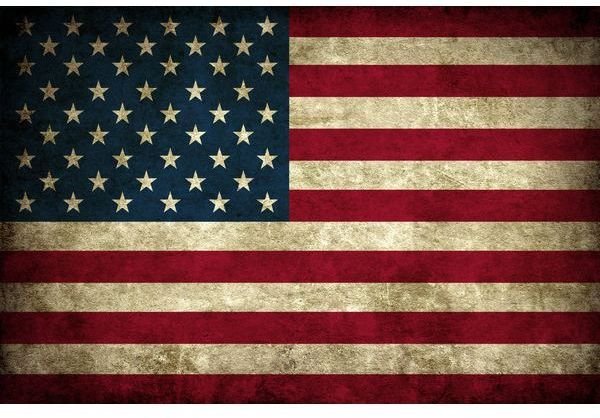 USA Grunge Flag
USA Grunge Flag by xxoblivionxx is a rather tastefully done USA flag - I find it to be very reminiscent of all that wooden country art that has become very popular in rural areas in the community. With its warm tones, it's sure to look tasteful as a patriotic background for Twitter.
USA Grungy Flag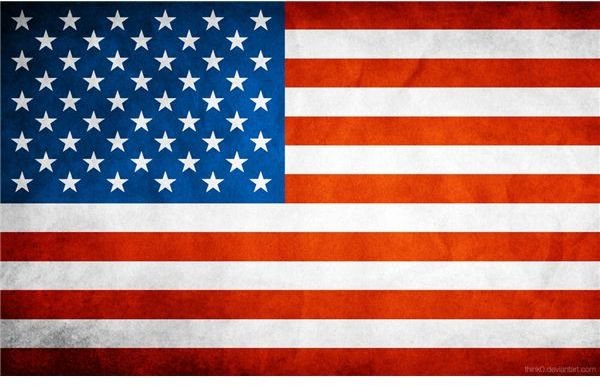 USA Grungy Flag by think0 is another grungy flag - similar to the flag above - but without the aged yellow effect. If you're not into the country feel or the aged look, this one might be a better bet for you!
Flag of the USA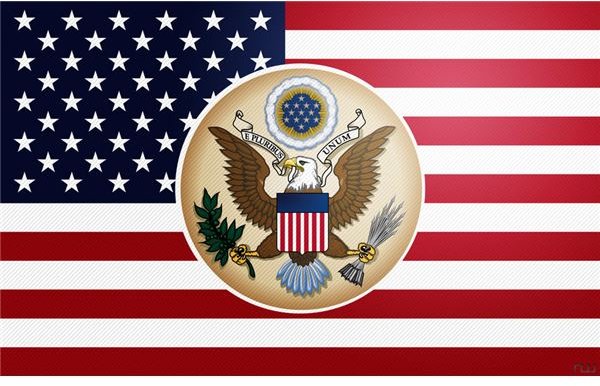 If you're looking for a little more than just a standard flag, Flag of the USA by arvernus might be what you're looking for! A traditional American Flag serves as the backdrop of a very well done Great Seal of the United States. Bright without being overbearing, and sure to make your Twitter account stand out.
USA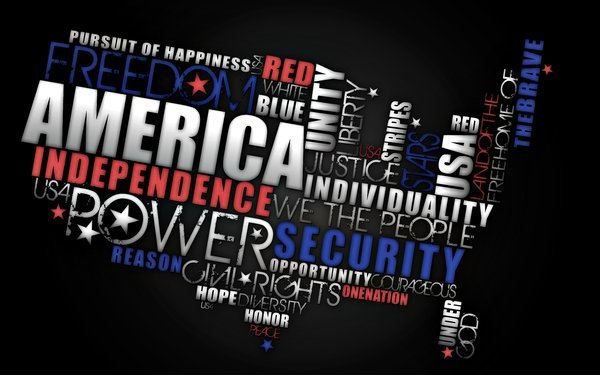 USA by kreiebaby is exactly what you want if you're looking for something a little more modern. Key phrases that describe America are aligned in red, white, and blue to form the United States of America. This one looks fantastic, and is pretty fun to sit down and read.
USA Wallpaper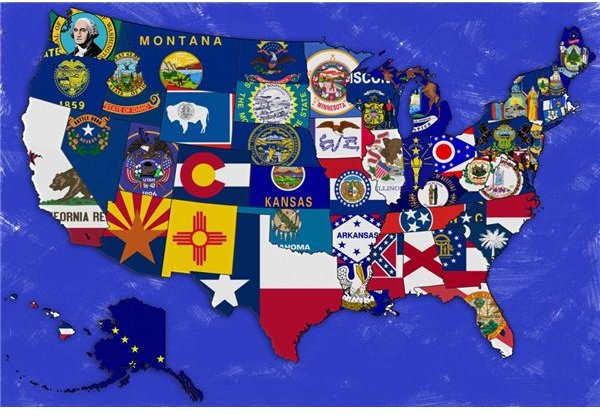 USA Wallpaper by JayJaxon is educational, as well as fun to look at. Each state is covered in its flag, allowing for you to learn the flags of the states while having a very interesting and well thought out background to enjoy.
United States of America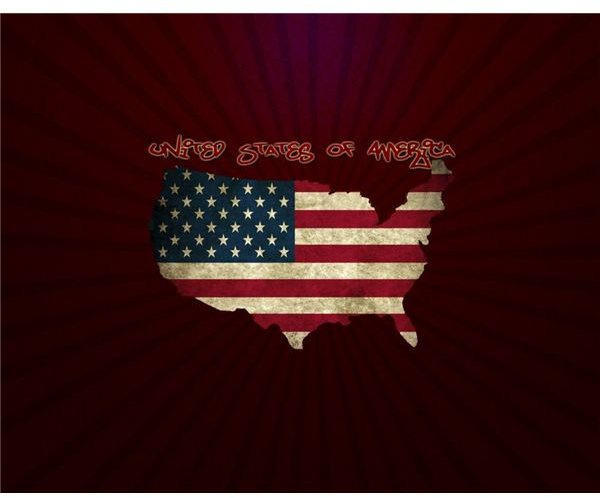 Looking for something that isn't quite as busy, but still gets the message across? United States of America by HChKn showcases a flag-covered USA on a crimson background, which is just the right amount of simplicity to make a great visual impact.
United States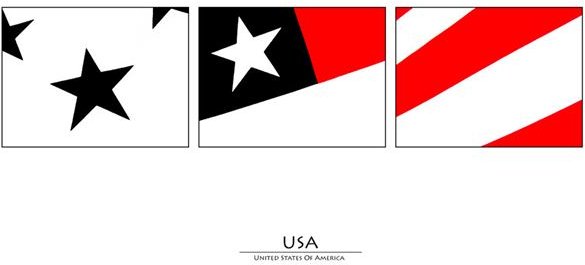 United States by vrdesigner is an exercise in absolute simplicity. Three squares showcase well known parts of the American flag, in black, white, and red. A surprisingly powerful piece for a simple as it is!
United States of America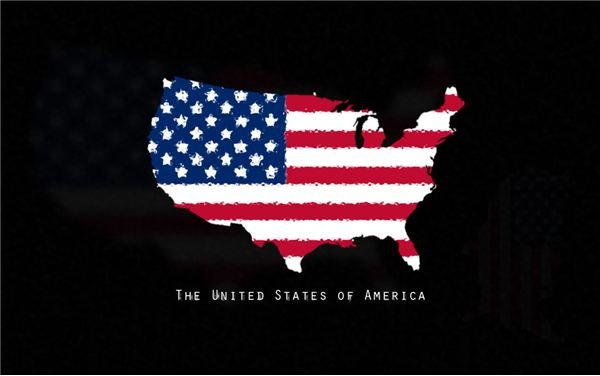 United States of America by matt18041 is a little abstract, a little modern, and completely awesome. A flag shaped like the USA is overlaid on a black background with shadows of the USA flag behind it. Punchy? Check. Minimalistic? Check? Great for Twitter? Double check.
American Soccer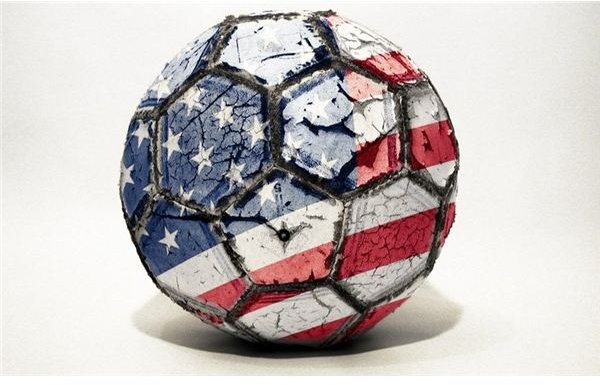 While I wasn't intending on including anything sports related, the instant I saw American Soccer by WardLarson, I knew I had to include it. A rugged soccer ball with an American Flag texture is the front and center of this visually stunning piece. One of my favorites!
Rubica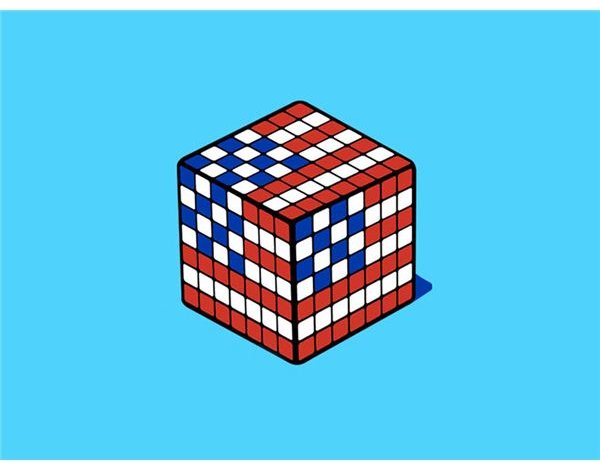 Rubica by embrionproducciones is my favorite. Maybe because I'm a geek, maybe because I find it infinitely clever, but it's a great background. A Rubix-cube flag of the United States of America sits on a Twitter-blue background. How's that for a patriotic background for Twitter?