Step by Step Guide for Joomla and Video Storage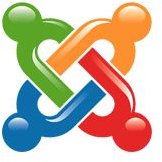 Joomla & Video Storage: Uploading to Joomla via Integrated File Upload
The process of Joomla and video storage is much like using FTP servers and other uploaders. Basically by using the integrated file upload located within Joomla, you can upload files that are smaller than 10 megabytes directly from your back end! This is particularly useful for those of us who like to update quickly and don't want to open multiple programs to handle a single process. All you have to do to store video is simply enter your media manager, upload it to whatever folder you wish, and you're done. It's hardly rocket science, and provided you have had experience uploading things to the Internet, this shouldn't be much of a surprise. Here's a quick walk-through of how to upload anything, videos included, into Joomla:
Step by Step Guide to Joomla Video Storage
1. Log into your Joomla backend.
2. From the front screen, go up to your top menu and select media manager. If you want to insert it into a new folder, simply click the button that reads New Folder at the top.
3. At the bottom, click Browse to browse for your file.
4. Click Start Upload. Voilà, you've uploaded a video!
A Note About FTP Transferring and Large Files
If your file is larger than 10MB, which is not unheard of for videos, you will have to upload it alternatively via FTP. This is also pretty easy! Here's a great walk-through that will show you how to upload via FTP.
Joomla and Video Playback
Joomla video playback, however, is another thing entirely. For some strange reason, Joomla frequently has a hard time playing videos on site, which is a bit of a problem if you're looking to host your own videos. I'm going to assume that if you're going to take the time to upload your video into Joomla, you're going to want people to be able to view it on your site. For this, you have a couple options!
Offering Your Video for Direct Download
Providing a direct link to where your video is stored is fairly convenient for you. While it can be a bit of a bandwidth hog for most users, it shouldn't be a problem. Here's a quick sample of how the HTML code would look for placing a download link into your site. Simply replace the bold text with your own URL in the HTML editor feature of Joomla.
My Awesome Video!! (Right click Save Link As to download)
Alternatively, you can just type out the text of the link and directly link it with Joomla's WYSIWYG editor, but it never hurts to brush up on the basics.
On-Site Playback via Extension
Using an extension for video playback in Joomla is pretty much the way to go. There are a ton of options out there from simple-to-use and free like JPlayer to commercial and feature-packed like JW Player Advanced, which will easily allow you to play your videos inside of Joomla. Each program has a little bit of a different setup for this to work, but most have a comprehensive step by step guide included with them so you can get everything set up and experience no problems with Joomla and video storage.
Image Credits
All screen shots were taken by Amber Neely and are for educational purposes only.