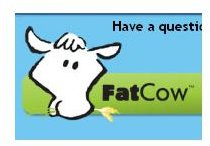 FatCow Web Hosting has a lot to offer its customers. They offer everything from the tools you need to build your website to the tools you need to make your website take off. In this guide we will take a look at some of the things you can expect to find at FatCow Web Hosting.
FatCow Hosting Tools
Tools are a very important part of a web hosting package. You will need tools to help build your website and to keep up with what is going on. Some of the tools you will find on FatCow are online store tools. These tools allow you to create an online store along with a check out system. It also offers paypal buttons to go along with your online store. Other tools you will find include guestbooks, message forums, polls, stats, and marketing tools.
FatCow Hosting Prices
FatCow Web Hosting has one hosting package. With this package you will get everything you need. The FatCow package is $66 a year. That is $5.50 a month. This is a great deal for web hosting.
FatCow Scripts
FatCow offers many scripts to help you build your website. One of the scripts they offer is the WordPress script. This will allow you to build your website using WordPress. Other scripts available are Photo Galleries, Joomla, phpBB, and message boards.
FatCow Website Builder
A website builder is offered with the FatCow hosting. This builder makes it easy on you to create a website. Most of the stuff in this builder is click and drag. That means you click what you want and drag it to where you want it. After you have created your website, you can use the FTP Client they offer to upload your website to the web.
FatCow Credits
When you purchase FatCow hosting, you will be given credits for different things. One of the credits you will get is for Google Adwords. The Google Adwords credit is $50. The other credit you will get is for Yahoo Search. You will get a $25 credit for Yahoo. The credits are great to have because the adwords and Yahoo search is a great way to advertise your website.
FatCow Website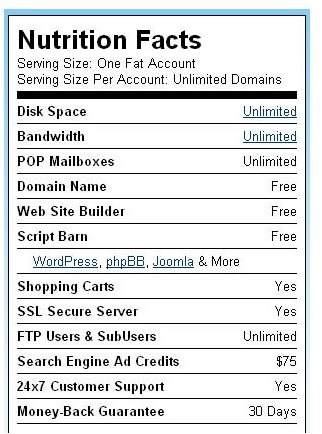 FatCow has a cool website. Everything on the site resembles a cow or milk. The site is funny and neat to look at. The website is also very easy to navigate. You can see a full list of stuff you will get when you pay for an account with them.
Photo Credit: Screenshots of FatCow.com.