Great WordPress Question And Answer Plugins Reviewed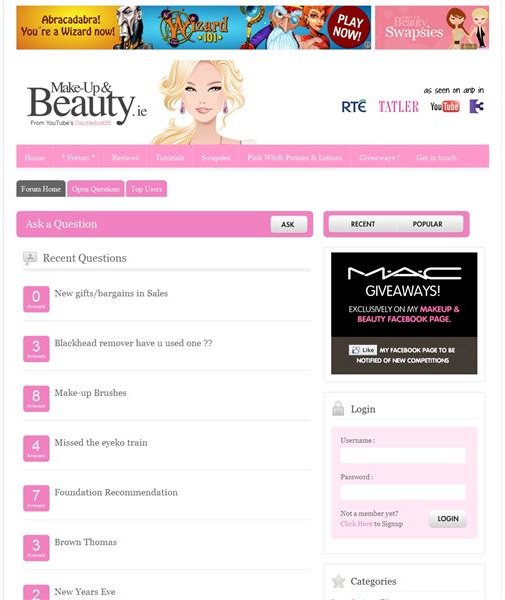 Introduction
Yahoo Answers, Wiki Anwers, AnswerBag… there are several very popular "questions and answers" websites available on the Internet. This type of website is not only interesting to numerous Internet users, but search engines "like" them as well. If running a WordPress based blog and if in doubt if there are quality WordPress question and answer plugins, feel free to continue reading. Although there are not too many quality and feature-rich plugins of this kind, this article reviews some of the best among them. If seeking for a way to attract more readers to your website, you should definitely consider an implementation of this type of plugin.
WP-Answers
WP-Answers is a premium WordPress plugin, offering a wide range of features. This plugin enables visitors to create their own questions, to provide answers, the plugin can automatically generate the content taken from Yahoo Answers and finally, it updates itself automatically. Some of the main features of WP-Answers are (alongside the basic "question and answer" system) points system (users get points if they provide an answer, but lose points if they ask a question), profiles (members can edit their profile page), Facebook and Twitter integration, optimized themes, etc. Naturally, all of this has an adequate price which is $89 for a single license, while there are also multisite and developer licenses available (these cost $179 and $249 respectively).
WP-Answers can be bought on the following link: https://wp-answers.com/buy.
Answers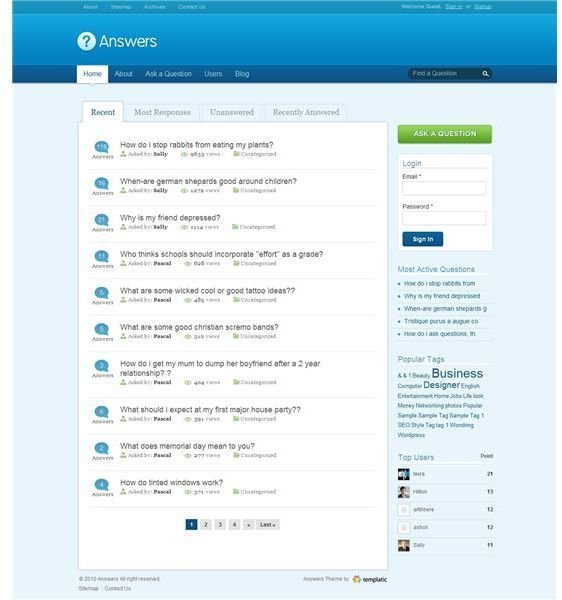 Simply called Answers, this plugin turns the WordPress installation into the full "question and answer" website. This plugin has all the standards features: question and answer system, user profiles, voting system, user listing, user dashboard, registration form, etc. Furthermore, there are seven detailed color schemes included, gravatar is supported, and the theme is widget ready. This solution created by the Templatic company is not free; the standard license costs $65.00 (lifetime subscription included), while developer license has a pricing of $99.00.
Answers can be bought on the following link: https://templatic.com/cms-themes/answers
Question and Answer Forum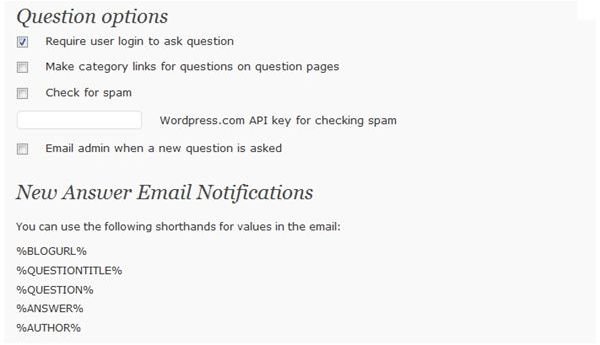 If you don't feel comfortable paying a license for this type of a plugin, you should try a free alternative simply called Question and Answer Forum. Available on the official WordPress plugin directory, it supports short codes and themes, dashboard widget, spam question filtering, while it also offers a creation of single-question.phpfile that can be used to customize completely the look of the template.
This plugin can be downloaded here: https://wordpress.org/extend/plugins/question-and-answer-forum/.
QnA Theme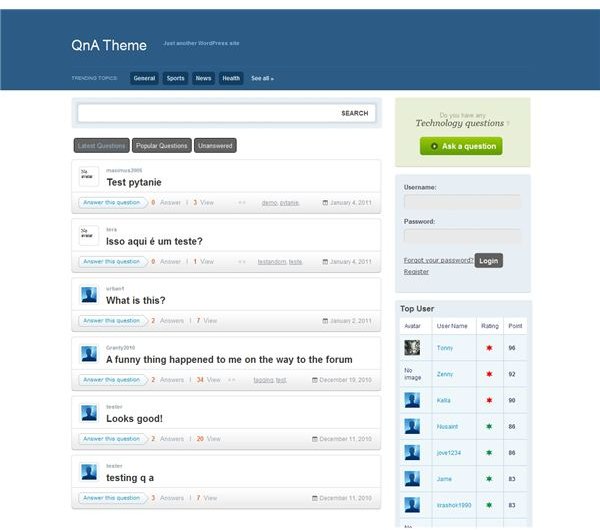 An overview of WordPress question and answer plugins will finish with a premium WordPress theme which is originally designed to support the "question and answer" system. Created by DailyWP, it seems like an interesting solution, since a buyer gets both question and answer plugin and an attractive WordPress theme. This theme supports easy layout customizations, widgets, profile pages, point system, popular questions module, languages, while it also has a built-in module that can pull questions and answers from Yahoo Answers popular website.
This theme costs $59 and is available on the following link: https://www.dailywp.com/qna-theme/.