Setting Up a Small Office VoIP System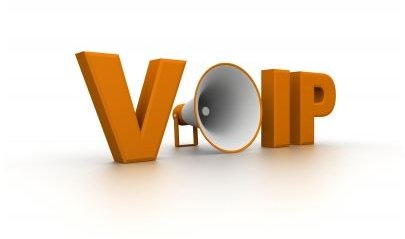 About VoIP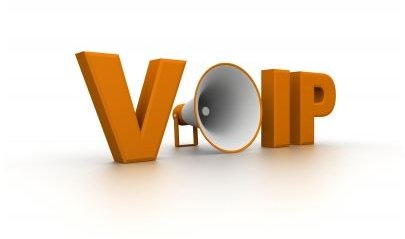 "VoIP stands for 'Voice Over Internet Protocol', which is a technology that allows you to make phone calls using your Broadband Internet connection instead of your regular phone service. It is also referred to as Voice over IP, Broadband phone, Internet phone service and Digital Voice." [1]
Why Use VoIP for the Home Office?
For those looking to reduce telephone charges between frequently called sites, setting up a home office with a voice over Internet Protocol phone system may be what you need. The concept of VoIP, which is making calls over the Internet, has seen an increase in popularity for the home office (and for personal use) as a money-saving alternative to making phone calls on a traditional land-line.
Yes, there are pros and cons for using VoIP. Not all home offices use VoIP. This is because it has been susceptible to problems, like intermittent lapses in quality and calls being disconnected or dropped. People do foresee improvements with VoIP communication in quality, reliability and services in the near future.
Types of Phones
There are many VoIP phones to choose from, but the one that meets every requirement for being a fine home office phone system is the Cisco 7940G IP Phone. Not only does it have a lot of features and functions, it also uses a supporting Session Initiated Protocol (SIP) that is required in order to successfully route a VoIP call. Price: $198.80 at Amazon.com.
Instead, the RTX Dualphone 3088 is an All-in-One Cordless Skype and Land-line Phone. It allows users to place calls via the Internet. Notable features are its sound quality and its use of DECT cordless technology to authenticate and encrypt calls. The cordless has a range indoors up to 50 meters and outdoors up to 300 meters. Price: $179.75 at Amazon.com. What is great about this one is, cordless phones offer communications with wireless installations.
If there is a need for a base station and a cordless phone, the Panasonic Small Business VOIP Phone - KX-TGP550 SIP Base Station & 1 Cordless Handset is a great combination to have. Not only does it use DETC technology, it can support up to 8 SIP registrations. Price: $222.13 at Amazon.
Note: For those of you not wanting another telephone on their desk, consider the VoIPtalk Softphone. It is an application which allows you to use your PC as your VoIP Phone. It can be used to make calls to international land-line and mobile phones.
Best Companies, Services and Support
There are today several hundred companies selling VoIP products and services. To help those who want VoIP for their home office, here is a list of those companies who offer excellent services and support while remaining affordable–according to per minute (or month) rates.
Vonage Phone Company. They are a market leader in residential and small business VoIP. The company's VoIP services start at $14.99 per month, and have an unlimited long distance plan for $24.99 per month to call anywhere. Moreover, they are said to have excellent customer service. Start-up costs include a $29.99 activation fee.

ViaTalk Phone Service. They have one of the most cost effective VoIP plans available to United States customers. Their plans are among the lowest rates available to place calls to anywhere in the U.S. or Canada. One such suitable plan for the home office is the VT_500 VoIP Plan, which places a limit on phone usage: not to exceed 500 minutes. This has a rate of paying 3.5 cents/min. One month costs $14.95. Also available is the ViaTalk unlimited plan, in which the caller has unlimited minutes to make calls. The cost: $22.95/mo. There is no activation fee or start-up costs.

Nextiva inTALK VoIP. They have unlimited business calling as low as $16.25/mo. There is no software to download as it does not require a computer; instead, it uses the normal phone. It is used mainly for a small office or home office. There is no setup and activation fee. Free equipment included. They are having a special right now: $195 for one year of unlimited calls.
Note: Skype VoIP is a free service. Anyone can use it to place calls over the Internet. This service is very popular for home users who run any operating system (it is compatible with Microsoft Windows,
Apple OS X
and Linux). The best thing about Skype is that people can talk for free as long as they like.
Service Providers
Advise: Be sure to to compare service plan rates by going straight to the providers…
References