Have Fun with a Google Earth Controller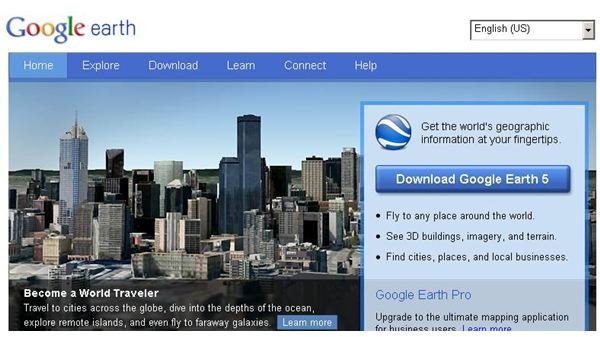 Google Earth
Google Earth is a free download from Google that lets you investigate the planet that you call home. Fly around the world and
experience your surroundings in the incredible 3D environment of Google Earth. Learn, explore, have fun. You can even get into outer space within this powerful framework.
You can get around the world a lot easier with the use of a device that is compatible with the Google Earth framework. Such a Google Earth controller makes the program act more like a video game, making your Google Earth experience more flexible and enjoyable than ever before. Here you will find just a few examples of a Google Earth controller that you can consider buying to make learning and exploring more fun than ever.
Google Earth Controllers
The following are just a few of the many cool interfaces that you can use to control your Google Earth experience.
SpaceNavigator
The SpaceNavigator mouse by Logitech's 3DConnnexion brand offers users of Google Earth and other 3D environments (such as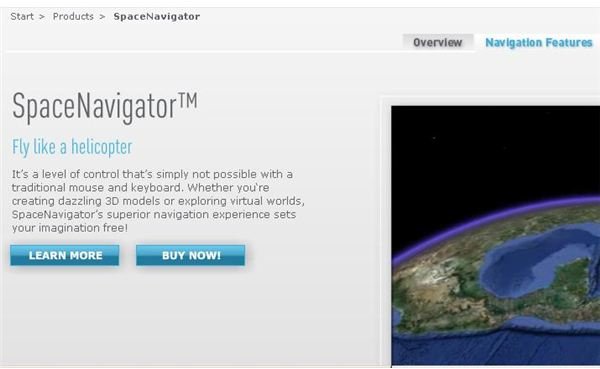 Google Sketch) a smooth, easy way to navigate through the time-space continuum. In fact, SpaceNavigator is just one of many controllers available from that brand that are certified to work with Google Earth. Rotate, zoom and pan through your galaxy with this high resolution, precision 3D mouse. This 3D mouse can be found for prices starting at just under $90 and going over $100, so be sure to shop around for the best deal.
Wiimote
Another Google Earth controller may be in your living room right now. You may now use your Wiimote control for real live Google Earth navigation. Wrestle the controls away from your children if you have to because Google Earth may never have been as liberating as it is this this wireless remote. You will need GlovePIE software and a Google Earth script to make it work, so get ready now for the intergalactic space flight of your life!
Earth Surfer
Another way to use your Wii with Google Earth is with your Wii balance board and Apple Macintosh computer. The balance board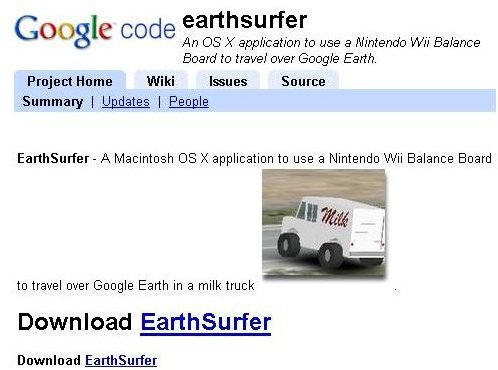 works with the Earth Surfer application and a Bluetooth connection to maneuver a virtual milk delivery truck around the world. Your feet provide the controls as you surf over mountains and through cities, and then off into space. You can download this application from the Google code Web site. For this to work you will need the application, a balance board and a Mac.
Xbox 360 Wireless Controller
Experience Google Earth with one of the best Google Earth controllers around: the Xbox 360 wireless controller for Windows. You get incredible precision and comfort while using this controller, plus you already are familiar with how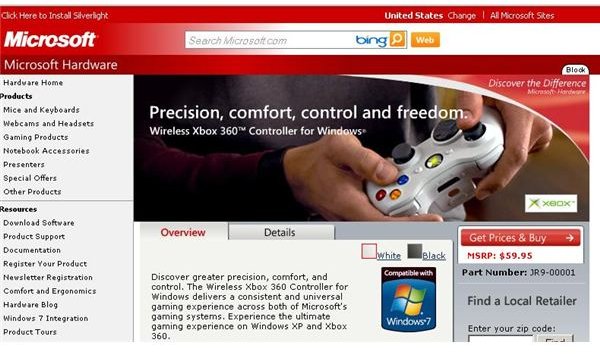 it works. This lets you jump right in to Google Earth without the hassle of learning how the controller works. For around $60, you get one of the best controllers around that you can use with Google Earth and your other computer games.
The Wrap Up
These Google Earth controller options are just a few of the coolest ways for you to get the most fun out of Google Earth. Many of your traditional game controllers will also work in Google Earth. Reports of users with GamePads and generic joysticks using Google Earth abound, so if you have an old game controller lying around, go ahead and give it a try.
Image Credits: Screen shots taken by Bruce Tyson